Welcome to Schools Division of Cebu City Official Website!​

ALL ABOUT CEBU CITY DIVISION
                           Being the Primer Division of Region VII, Cebu City Division has made multifarious contributions  in the area of education.
                           To name a few; massive modernization  program of all schools, school building program establisment of 23 Night High Schools, A-HI program for potential drop-out, scholarship grants for teachers and administrators, special science elementary  classes, trainings, computerization  program and many more…"

DR. NIMFA D. BONGO,CESO V

Schools Division Superintendent
You can now access our services and bring our office directly to your fingertips through this website. Explore our online office and enjoy a seamless and convenient experience.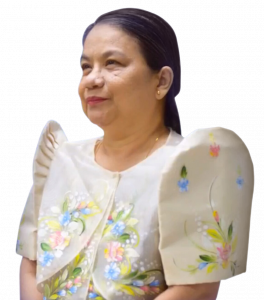 Division Memo
| Date | Memo No. | Memo Title | |
| --- | --- | --- | --- |
| 12/7/23 | DM 2023-0822 | ORIENTATION OF NEWLY DESIGNATED SCHOOLS ICT COORDINATORS ON DCP GUIDELINES AND CYBER SECURITY AWARENESS | Download |
| 12/7/23 | DM 2023-0821 | CID PROGRAM IMPLEMENTATION REVIEW FOR CY 2023 | Download |
| 12/7/23 | DM 2023-0820 | TEACHERS CHRISTMAS PARTY BROADWAY DANCE SHOWDOWN | Download |
| 12/7/23 | DM 2023-0819 | SUBMISSION OF INNOVATION PROJECT PLAN FOR THE IMPLEMENTATION OF TABLET (TABLET FOR LEARNERS TODAY) | Download |
| 12/7/23 | DM 2023-0818 | CORRIGENDUM_ADDENDUM ON THE ORIENTATION-TRAINING ON THE GUIDELINES, MECHANICS AND DEVELOPMENT APPS FOR THE CONVERSION OF SPECIAL SCIENCE-KEY STAGE 1 SLMS TO MULTIMEDIA MATERIALS | Download |
| 12/7/23 | DM 2023-0817 | ANNOUNCING THE WINNERS OF THE NESTLE WELLNESS CAMPUS PROGRAM DIVISION LEVEL CONTEST | Download |
| 12/7/23 | DM 2023-0816 | SPECIAL MEETING RE_PBB 2022 CONCERNS | Download |
| 12/5/23 | DM 2023-0815 | SHORTLISTED NOMINEES FOR PASIDUNGOG 2023 SEARCH FOR OUTSTANDING EMPLOYEES AND PROGRAM IMPLEMENTERS | Download |
| 12/5/23 | DM 2023-0814 | DIVISION MANAGEMENT COMMITTEE (MANCOM) CONFERENCE (DECEMBER 2023) | Download |
| 12/4/23 | DM 2023-0813 | ADDENDUM TO THE GUIDELINES ON THE UTILIZATION OF THE ADDITIONAL 2023 DOWNLOADED FUNDS FOR THE NATIONAL LEARNING CAMP(NLC) AND OTHER END OF THE SCHOOL YEAR (EOSY) BREAK ACTIVITIES | Download |
| 12/1/23 | DM 2023-0812 | INFORMATION DRIVE ON THE CEBU CITY COLLEGE SCHOLARSHIP PROGRAM (1) | Download |
| 12/1/23 | DM 2023-0811 | EXTENSION OF REGISTRATION FOR THE ADMINISTRATION OF THE QUALIFYING EXAMINATION IN ARABIC LANGUAGE AND ISLAMIC STUDIES | Download |
| 12/1/23 | DM 2023-0810 | ADDENDUM TO ORIENTATION OF SCHOOLS PUBLIC ASSISTANCE COORDINATOR | Download |
| 11/30/23 | DM 2023-0809 | PASKO SA TUNGHAAN SA DAKBAYAN | Download |
| 11/30/23 | DM 2023-0808 | 107TH BIRTH ANNIVERSARY OF SERGIO SERGING OSMEÑA, JR. | Download |
| 11/30/23 | DM 2023-0807 | SUBMISSION OF SCHOOL BASED IPCRF AND OPCRF SCHOOL BASED PERSONNEL FOR SY 2022-2023 | Download |
| 11/30/23 | DM 2023-0806 | SEAL OF GOOD LOCAL GOVERNANCE RE-ORIENTATION AND CAPACITY BUILDING AND SPECIAL EDUCATION FUND BUDGET PREPARATION FOR 2024 | Download |
| 11/30/23 | DM 2023-0805 | DEPED'S 236,000 TREES PROJECT – A CHRISTMAS GIFT FOR CHILDREN | Download |
| 11/29/23 | DM 2023-0804 | COMPOSITION OF THE SCHOOL DIVISION OFFICE PERFORMANCE MANAGEMENT TEAM FOR (SDO PMT) FOR FY 2022 PBB | Download |
| 11/29/23 | DM 2023-0803 | ORIENTATION OF SCHOOLS PUBLIC ASSISTANCE COORDINATOR | Download |
| 11/29/23 | DM 2023-0802 | YEAR-END PROGRAM EVALUATION AND RECOGNITION | Download |
| 11/29/23 | DM 2023-0801 | ORIENTATION-TRAINING ON THE GUIDELINES, MECHANICS, AND DEVELOPMENT APPS FOR THE CONVERSION OF SPECIAL SCIENCE-KEY STAGE 1 SLMS TO MULTIMEDIA LEARNING RESOURCES | Download |
| 11/29/23 | DM 2023-0800 | A FORUM ON EMPOWERMENT THROUGH KNOWLEDGE VAWC PROCEDURES AND LEGAL SAFEGUARDS | Download |
| 11/29/23 | DM 2023-0799 | ELECTION OF THE P. T. A. FEDERATION FOR SCHOOLS DIVISION OF CEBU CITY | Download |
| 11/28/23 | DM 2023-0798 | SNED CONSULTATIVE MEETING | Download |
| 11/28/23 | DM 2023-0797 | CORRIGENDUM ON THE PROGRAM IMPLEMENTATION REVIEW IN ALS AND MIDYEAR PERFORMANCE REVIEW | Download |
| 11/28/23 | DM 2023-0796 | SCHOOL LR COORDINATORS ONLINE MEETING AND PIR | Download |
| 11/28/23 | DM 2023-0795 | ADDENDUM CORRIGENDUM TO DIVISION MEMO 762, S. 023, RE TRAINING WORKSHOP ON DIGITAL PEDAGOGY IN THE DIFFERENT CONTENT AEAS AND ITS APPLICATION IN VARIOUS TEACHING-LEARNING PLATFORMS | Download |
| 11/28/23 | DM 2023-0794 | WINNERS OF THE DIVISION SCIENCE AND TECHNOLOGY FAIR 2023 | Download |
| 11/24/23 | DM 2023-0793 | SUBMISSION OF PERTINENT DETAILS OF DECEASED PERSONNEL | Download |
| 11/24/23 | DM 2023-0792 | SUBMISSION OF LIST OF TEACHERS FOR IPBT ORIENTATION | Download |
| 11/24/23 | DM 2023-0791 | REGISTRATION FOR THE QUALIFYING EXAMINATION IN ARABIC LANGUAGE AND ISLAMIC STUDIES IN THE SECOND SEMESTER OF 2023 | Download |
| 11/24/23 | DM 2023-0790 | DISSEMINATION OF REGIONAL MEMORANDUM 0854, S. 2023 (2010 REVISED MANUAL OF REGULATIONS FOR PRIVATE SCHOOLS IN BASIC EDUCATION) | Download |
| 11/24/23 | DM 2023-0789 | 3RD CAREER SUMMIT 2023_BEYOND AI | Download |
| 11/23/23 | DM 2023-0788 | DIVISION OFFICE PARTICIPATION IN THE NATIONAL BOOK WEEK CELEBRATION 2023 | Download |
| 11/23/23 | DM 2023-0787 | PLANNING CONFERENCE OF THE TECHNICAL WORKING GROUP FOR THE DIVISION SCHOOLS PRESS CONFERENCE (DSPC) 2024 | Download |
| 11/23/23 | DM 2023-0786 | ADDENDUM TO DIVISION MEMORANDUM NO. 711, S. 2023 (UPSCALING OF TEACHERS PEDAGOGICAL APPROACHES IN TEACHING BEGINNING READING AND BASIC MATHEMATICS) | Download |
| 11/23/23 | DM 2023-0785 | GUIDELINES ON THE UTILIZATION OF TELEVISION FOR SCHOOLS (TVS).pdf | Download |
| 11/23/23 | DM 2023-0784 | NUTRITION CENTER OF THE PHILIPPINES SCHOOL VISITS AND MONITORING OF NUTRIPAN RECIPIENTS | Download |
| 11/23/23 | DM 2023-0783 | SOLO PARENT AND PWD CONFERENCE | Download |
| 11/23/23 | DM 2023-0782 | NATIONAL TRAINING OF TRAINERS ON THE NATIONAL READING PROGRAM (VIS-MIN CLUSTER) | Download |
| 11/23/23 | DM 2023-0781 | INVITATION TO THE BLENDED FACULTY GRANT LECTURES SERIES | Download |
| 11/23/23 | DM 2023-0780 | DOST-SEI UNDERGRADUATE SCHOLARSHIP REVIEWS | Download |
| 11/23/23 | DM 2023-0779 | PROGRAM IMPLEMENTATION REVIEW FOR THE DEVELOPMENT OF ONLINE READING PROGRESS | Download |
| 11/22/23 | DM 2023-0778 | FINAL REMINDER FOR SUBMISSION OF ACKNOWLEDGEMENT RECEIPTS FOR GANTI 2023 | Download |
| 11/21/23 | DM 2023-0777 | GUIDELINES ON THE IMPLEMENTATION OF THE PROJECT_ DEPED'S 236,000 TREES – A CHRISTMAS GIFT FOR THE CHILDREN | Download |
| 11/21/23 | DM 2023-0776 | DISSEMINATION OF REGIONAL MEMORANDUM NO. 0852, S. 2023 RE_18TH NATIONAL SCOUT JAMBOREE | Download |
| 11/20/23 | DM 2023-0775 | TURNOVER AND DISTRIBUTION OF 65" SMART TV TO BILLETING SCHOOLS | Download |
| 11/20/23 | DM 2023-0774 | INVITATION TO THE NEO SCIENCE OLYMPIAD ONLINE EXAMS AND GRAND FINAL IN NEW YORK | Download |
| 11/20/23 | DM 2023-0773 | DRUG ABUSE PREVENTION AND CONTROL (DAPC) WEEK 2023 | Download |
| 11/17/23 | DM 2023-0772 | SUBMISSION OF APPLICATION FOR EQUIVALENT RECORD FORM (ERF) FOR FY 2024 | Download |
| 11/17/23 | DM 2023-0771 | UPSCALING OF TEACHERS' PEDAGOGICAL APPROACHES IN TEACHING BEGINNING READING AND BASIC MATHEMATICS | Download |
| 11/17/23 | DM 2023-0770 | PROGRAM IMPLEMENTATION REVIEW IN ALS AND MIDYEAR PERFORMANCE REVIEW | Download |
| 11/17/23 | DM 2023-0769 | 89TH NATIONAL BOOK WEEK CELEBRATION | Download |
| 11/17/23 | DM 2023-0768 | GUIDELINES ON THE UTILIZATION OF THE ADDITIONAL 2023 DOWNLOADED FUNDS FOR NATIONAL LEARNING CAMP AND OTHER EOSY BREAK ACTIVITIES | Download |
| 11/16/23 | DM 2023-0767 | 18TH NATIONAL SCOUT JAMBOREE | Download |
| 11/15/23 | DM 2023-0766 | SEARCH FOR THE 2024 DEPED REGION VII PASIDUNGOG MOST OUTSTANDING PROGRAM IMPLEMENTERS (OPI) | Download |
| 11/15/23 | DM 2023-0765 | ANNUAL PRIVATE SCHOOLS CONFERENCE | Download |
| 11/15/23 | DM 2023-0764 | EMPOWERING ASATIDZ_EFFECTIVE PEDAGOGIES FOR ARABIC LANGUAGE TEACHING | Download |
| 11/15/23 | DM 2023-0763 | PNPKI ORIENTATION AND CYBERSECURITY AWARENESS | Download |
| 11/15/23 | DM 2023-0762 | TRAINING WORKSHOP ON DIGITAL PEDAGOGY IN THE DIFFERENT CONTENT AREAS AND IT'S APPLICATION IN VARIOUS TEACHING-LEARNING PLATFORMS | Download |
| 11/14/23 | DM 2023-0761 | ADDENDUM TO DIVISION MEMORANDUM NO. 735, S 2023 (CONDUCT OF SCHOOL OCULAR INSPECTION) | Download |
| 11/14/23 | DM 2023-0760 | ONLINE ORIENTATION ON THE IMPLEMENTATION OF DEPED MEMORANDUM NO.52, S. 2023, ADOPTION OF THE DEPED ELECTRONIC SCHOOL FORM 7 (ESF7) | Download |
| 11/14/23 | DM 2023-0759 | CONDUCT OF THE SCHOOL MONITORING, EVALUATION AND ADJUSTMENT (SMEA) CONFERENCE FOR SY 2023-2024 | Download |
| 11/14/23 | DM 2023-0758 | ADDENDUM_CORRIGENDUM TO DIVISION MEMO NO.730 S. 2023 (DISTRICT ORIENTATION ON THE MANUAL OF INSTRUCTIONAL SUPERVISION) | Download |
| 11/13/23 | DM 2023-0757 | NATIONAL TEACHERS AND EMPLOYEES COOPERATIVE BANK LAUNCHING OF PREFERRED SHARES | Download |
| 11/13/23 | DM 2023-0756 | TRAINING WORKSHOP OF ALS MOBILE TEACHERS ON DIGITAL CITIZENSHIP IN PARTNERSHIP WITH DICT | Download |
| 11/13/23 | DM 2023-0755 | ADDENDUM TO DM 739, S. 2023 (NCCA VALUES FESTIVAL) | Download |
| 11/13/23 | DM 2023-0754 | CORRIGENDUM_ADDENDUM TO DM NO. 720, S. 2023 (DIVISION ROLL-OUT ON INSTRUCTIONAL LEADERSHIP TRAINING_STRENGTHENING LEARNING CONDITIONS FOR EARLY LITERACY) | Download |
| 11/13/23 | DM 2023-0753 | 2023 COMMUNITY ENGAGEMENT OF THE INDIGENOUS PEOPLE OF BADJAOS | Download |
| 11/13/23 | DM 2023-0752 | PRE-ORIENTATION SEMINAR-WORKSHOP PROGRAM FOR THE NEWLY HIRED AND NEWLY PROMOTED PERSONNEL | Download |
| 11/13/23 | DM 2023-0751 | KNOW YOUR CITY GOVERNMENT DAY | Download |
| 11/13/23 | DM 2023-0750 | DESIGNATION ORDER OF ATTY. KIMBERLY ESMEÑA AS OFFICER-IN-CHARGE OF THE LOCAL SCHOOL BOARD | Download |
| 11/13/23 | DM 2023-0749 | ADVISORY ON THE SY 2023-2024 MIDYEAR INSET ACTIVITIES | Download |
| 11/9/23 | DM 2023-0748 | Pre-Orientation for Non-Teaching Applicants on DepEd Order No.7, s.2023 | Download |
| 11/8/23 | DM 2023-0747 | 15TH NATIONAL CONGRESS AND SEMINAR WORKSHOP OF THE DEPARTMENT OF EDUCATION-NATIONAL EMPLOYEES UNION | Download |
| 11/8/23 | DM 2023-0746 | UPSKILLING AND RESKILLING FOR TEACHERS AND SCHOOL LEADERS | Download |
| 11/8/23 | DM 2023-0745 | STATUS OF REQUIRED COMPLIANCE TO POST-CONDUCT REQUIREMENT OF ACCREDITED CPD PROGRAM-CPDAS CLEANSING PROJECT | Download |
| 11/8/23 | DM 2023-0744 | NOTICE OF SPECIAL MEETING(Last Quarter 2023 Unrequested School MOOE) | Download |
| 11/8/23 | DM 2023-0743 | AHA KAP TEACHER FELLOWSHIP PROGRAM ORIENTATION | Download |
| 11/8/23 | DM 2023-0742 | DISSEMINATION ON THE SUPPORT TO COMPREHENSIVE SEXUALITY EDUCATION AND WASH IN SCHOOLS PROGRAM | Download |
| 11/8/23 | DM 2023-0741 | DISSEMINATION OF THE REITERATION ON THE CONDUCT OF THE 4TH QUARTER NATIONWIDE SIMULTANEOUS EARTHQUAKE DRILL | Download |
| 11/8/23 | DM 2023-0740 | 2023 OBSERVANCE OF THE 18-DAY CAMPAIGN TO END VIOLENCE AGAINST WOMEN | Download |
| 11/7/23 | DM 2023-0739 | NCCA VALUES FESTIVAL | Download |
| 11/7/23 | DM 2023-0738 | DIVISION SCIENCE AND TECHNOLOGY FAIR 2023 | Download |
| 11/6/23 | DM 2023-0737 | CORRIGENDUM ON THE STRENGTHENING SCHOOL HEADS COMPETENCE IN ALTERNATIVE LEARNING SYSTEM IMPLEMENTATION | Download |
| 11/6/23 | DM 2023-0736 | AMENDMENT TO DEPED MEMORANDUM NO. 63,S. 2023 (ESTABLISHMENT OF THE 2023 DEPED ELECTION TASK FORCE & OPERATION & MONITORING CENTER) | Download |
| 11/6/23 | DM 2023-0735 | CONDUCT OF SCHOOLS OCULAR INSPECTION | Download |
| 11/6/23 | DM 2023-0734 | SPECIAL NEEDS EDUCATION FESTIVAL OF TALENTS 2023 | Download |
| 11/6/23 | DM 2023-0733 | CONDUCT OF ONSITE MONITORING AND VALIDATION ON CURRICULUM IMPLEMENTATION AND DELIVERY ACROSS ALL AREAS AND GRADE LEVELS | Download |
| 10/26/23 | DM 2023-0732 | CORRIGENDUM TO DIVISION MEMORANDUM NO. 698, S.2023 RE_STATE OF THE DIVISION ADDRESS AND STAKEHOLDER CONVERGENCE 2023_PASALAMAT | Download |
| 11/20/23 | DM 2023-0731 | WRITESHOP AND QUALITY ASSURANCE OF THE INCLUSIVE LEARNING RESOURCES FOR KINDERGARTEN-EKBT OF PROJECT DULA(2ND SEMESTER). | Download |
| 10/26/23 | DM 2023-0730 | DISTRICT ORIENTATION ON THE MANUAL OF INSTRUCTIONAL SUPERVISION (MIS) | Download |
| 10/26/23 | DM 2023-0729 | 1ST AND 2ND QUARTER OF SY 2023-2024 LIBRARY HUB BOOK BORROWING | Download |
| 10/26/23 | DM 2023-0728 | NEW URL LINK FOR DEPED CEBU CITY LOCALIZED MATERIALS | Download |
| 10/26/23 | DM 2023-0727 | PROFILING OF SCHOOL LEARNING RESOURCES (LR) COORDINATORS | Download |
| 10/26/23 | DM 2023-0726 | VIRTUAL ORIENTATION ON EMPOWERED CEBU | Download |
| 10/25/23 | DM 2023-0725 | ANNOUNCEMENT OF THE NEW SCHEDULE OF THE SUPREME SECONDARY LEARNER GOVERNMENT (SSLG) LEADERSHIP SEMINAR_TRAINING | Download |
| 10/25/23 | DM 2023-0724 | DISSEMINATION OF THE REITERATION ON THE CONDUCT OF THE 4TH QUARTER NATIONWIDE SIMULTANEOUS EARTHQUAKE DRILL (NSED) | Download |
| 10/25/23 | DM 2023-0723 | ORIENTATION ON THE IMPLEMENTING GUIDELINES OF BASIC EDUCATION MONITORING AND EVALUATION FRAMEWORK (BEMEF) | Download |
| 10/25/23 | DM 2023-0722 | PRE-ORIENTATION SEMINAR-WORKSHOP PROGRAM FOR THE NEWLY HIRED AND NEWLY PROMOTED PERSONNEL | Download |
| 10/25/23 | DM 2023-0721 | SIGNATORIES OF ACTIVITY DESIGNS, LAC PLANS, ISPS AND L&D DESIGNS | Download |
| 10/24/23 | DM 2023-0720 | DIVISION TRAINING ON THE INSTRUCTIONAL LEADERSHIP TRAINING (ILT) STRENGTHENING LEARNING CONDITIONS FOR EARLY LITERACY | Download |
| 10/24/23 | DM 2023-0719 | GUIDELINES FOR DEPED PERSONNEL IN RELATION TO THE POLICY ON HEALTHY FOOD | Download |
| 10/24/23 | DM 2023-0718 | BARANGAY AND SANGGUNIANG KABATAAN ELECTIONS BOARD OF CANVASSERS BRIEFING | Download |
| 10/24/23 | DM 2023-0717 | DISTRIBUTION AND DELIVERY OF MODULES AND TEXTBOOKS TO ELEMENTARY AND SECONDARY SCHOOLS | Download |
| 10/20/23 | DM 2023-0716 | CORRIGENDUM TO DM NO. 704, S. 2023 RE_CAPABILITY TRAINING _RETOOLING OF IPED DUTY-BEARERS AND RIGHT-HOLDERS | Download |
| 10/20/23 | DM 2023-0715 | REPLACEMENT OF PARTICIPANTS TO THE DOST SEI TRAINING AND IMPROVISATION IN SCIENCE AND MATHEMATICS TEACHING LEARNING (RM 746 S.2023) | Download |
| 10/20/23 | DM 2023-0714 | SEAMEO INNOTECH'S SOUTHEAST ASIAN SCHOOLS LEADERSHIP PROGRAM (SEA-SLP) ONLINE VERSION | Download |
| 10/20/23 | DM 2023-0713 | DIVISION TOT ON THE ROLL-OUT THE MANUAL OF INSTRUCTIONAL SUPERVISION | Download |
| 10/19/23 | DM 2023-0712 | ADDENDUM/CORRIGENDUM TO DIVISION MEMORANDUM NO. 694 RE 2023 GANTI AWARDING CEREMONIES | Download |
| 10/19/23 | DM 2023-0711 | ADDENDUM TO DIVISION MEMORANDUM NO. 702: CORRIGENDUM/ADDENDUM TO DIVISION MEMORANDUM NO. 687 | Download |
| 10/19/23 | DM 2023-0710 | ENERGY SMART KIDS INFORMATION EDUCATION COMMUNICATION CAMPAIGN (IEC) OF THE DEPARTMENT OF ENERGY-CONSUMER AND WELFARE PROMOTION OFFICE (DOE-CWPO) | Download |
| 10/19/23 | DM 2023-0709 | CLARICATIONS ON THE UTILIZATION OF DOWNLOADED 2023 PROGRAM SUPPORT FUNDS OF NATIONAL LEARNING CAMP AND OTHER 2022-2023 END-OF-SCHOOL YEAR (EOSY) BREAK ACTIVITIES SUPPORTING THE NATIONAL LEARNING RECOVERY PROGRAM (NLRP) | Download |
| 10/19/23 | DM 2023-0708 | UTILIZATION GUIDELINES FOR THE 2023 DELIVERED LEARNING RESOURCES FOR THE FIELD OFFICES | Download |
| 10/19/23 | DM 2023-0707 | ANNOUNCEMENT OF VACANCIES | Download |
| 10/19/23 | DM 2023-0706 | PLANNING CONFERENCE PRIOR TO ALIVE LITERACY MAPPING | Download |
| 10/19/23 | DM 2023-0705 | ADDENUM TO DIVISION MEMORANDUM NO. 693, S.2023 RE: GLOBAL HANDWASHING DAY 2023 | Download |
| 10/19/23 | DM 2023-0704 | CAPABILITY TRAINING/ RETOOLING OF IPED DUTY-BEARERS AND RIGHT-HOLDERS | Download |
| 10/19/23 | DM 2023-0703 | CREATION OF SUPPLEMENTARY LEARNING RESOURCES (SLR) COMMITTEES IN SCHOOL LIBRARIES AND LIBRARY HUBS | Download |
| 10/19/23 | DM 2023-0702 | CORRIGENDUM/ADDENDUM TO DIVISION MEMORANDUM NO.687: BARANGAY AND SANGGUNIANG KABATAAN 2023 ELECTION DIVISION TASK FORCE | Download |
| 10/19/23 | DM 2023-0701 | GUIDELINES FOR DEPED PERSONNEL IN RELATION TO THE CONDUCT OF THE 2023 BARANGAY AND SANGGUNIANG KABATAAN ELECTIONS (BSKE) | Download |
| 10/19/23 | DM 2023-0700 | COORDINATION MEETING OF THE TECHNICAL WORKING GROUP FOR THE DIVISION TRAINING OF TRAINERS ON THE ROLL-OUT OF MANUAL OF INSTRUCTIONAL SUPERVISION | Download |
| 10/17/23 | DM 2023-0699 | CORRIGENDUM TO DIVISION MEMORANDUM NO. 690, S. 2023 TITLED 34TH DON SERGIO OSMEÑA, SR. ACADEMIC EXCELLENCE AWARDING CEREMONY | Download |
| 10/17/23 | DM 2023-0698 | STATE OF THE DIVISION ADDRESS AND STAKEHOLDER CONVERGENCE 2023_PASALAMAT | Download |
| 10/17/23 | DM 2023-0697 | ICT DATA COLLECTION FOR TEACHERS AND STUDENTS | Download |
| 10/17/23 | DM 2023-0696 | CORRIGENDUM TO DM 646, S.2023 RE_ CONDUCT OF ACTIVITIES RELATED TO THE INDUCTION PROGRAM FOR BEGINNING TEACHERS | Download |
| 10/17/23 | DM 2023-0695 | SUBMISSION OF DISTRICT RESEARCH COORDINATOR | Download |
| 10/17/23 | DM 2023-0694 | ADDENDUM TO DIVISION MEMORANDUM NO. 622 S. 2023 RE_GANTI AWARDING CEREMONIES | Download |
| 10/17/23 | DM 2023-0693 | GLOBAL HANDWASHING DAY 2023 | Download |
| 10/16/23 | DM 2023-0692 | ELDERLY FILIPINO WEEK CELEBRATION | Download |
| 10/16/23 | DM 2023-0691 | POSTPONEMENT OF SUPREME SECONDARY LEARNER GOVERNMENT SEAL OF LEADERSHIP SEMINAR_TRAINING | Download |
| 10/16/23 | DM 2023-0690 | CORRIGENDUM_ADDENDUM TO DIVISION MEMORANDUM NO. 2023-577 RE_34TH DON SERGIO OSMEÑA,SR. ACADEMIC EXCELLENCE AWARDING CEREMONY SY 2022-2023 | Download |
| 10/16/23 | DM 2023-0689 | SUBMISSION OF THE CY 2024 PROJECT PROCUREMENT MANAGEMENT PLAN (PPMP)ANNUAL PROCUREMENT PLAN (APP) | Download |
| 10/16/23 | DM 2023-0688 | STRENGTHENING SCHOOL HEAD'S COMPETENCE IN ALTERNATIVE LEARNING SYSTEM IMPLEMENTATION | Download |
| 10/13/23 | DM 2023-0687 | BARANGAY AND SANGGUNIANG KABATAAN 2023 ELECTION DIVISION TASK FORCE | Download |
| 10/13/23 | DM 2023-0686 | STAR 2023 SET TO AUGMENT RESULT PROGRAM ENHANCEMENT AND EVALUATION OF THE COMPETENCIES OF NON-TEACHING PERSONNEL | Download |
| 10/12/23 | DM 2023-0685 | ADVISORY TO REGIONAL MEMORANDUM NO. 695, S. 2023 | Download |
| 10/12/23 | DM 2023-0684 | CONDUCT OF LEVELING OFF WITH THE FIELD HROD | Download |
| 10/12/23 | DM 2023-0683 | LUNDUYAN SA KAHUSAYAN COHORT 4 CONVOCATION AND OTHER IMPORTANT REMINDERS | Download |
| 10/12/23 | DM 2023-0682 | CALL FOR SUBMISSION OF NOMINEES FOR THE DEVELOPMENT ACADEMY OF THE PHILIPPINES | Download |
| 10/12/23 | DM 2023-0681 | ADDENDUM TO DIVISION MEMORANDUM NO. 670, S. 2023 RE DIVISION EXECUTIVE CONFERENCE (OCTOBER 2023) | Download |
| 10/11/23 | DM 2023-0680 | INDUCTION OF NEWLY HIRED NON-TEACHING PERSONNEL | Download |
| 10/11/23 | DM 2023-0679 | ROTARY CLUB OF CEBU WASH 3.0 PARTNERSHIP | Download |
| 10/11/23 | DM 2023-0678 | COMELEC BRIEFING FOR THE MEMBERS OF THE ELECTORAL BOARD FOR BARANGAY AND SANGGUNIANG KABATAAN 2023 ELECTIONS | Download |
| 10/11/23 | DM 2023-0677 | LEARNING ACTION CELL (LAC) IMPLEMENTATION | Download |
| 10/11/23 | DM 2023-0676 | 34TH DON SERGIO OSMEÑA, SR. ACADEMIC EXCELLENCE AWARDING CEREMONY WORKING COMMITTEE (SY 2022-2023) | Download |
| 10/10/23 | DM 2023-0675 | DISTRIBUTION OF APPROVED SUPPLEMENTARY LEARNING RESOURCES FUNDED BY CEBU CITY GOVERNMENT-LOCAL SCHOOL BOARD | Download |
| 10/10/23 | DM 2023-0674 | 2023 LEARNERS TELESAFE CONTACT CENTER HELPLINE JINGLE MAKING CONTEST | Download |
| 10/10/23 | DM 2023-0673 | CALL FOR NOMINATION TO JICA KCCP CF IMPROVEMENT OF EDUCATION IN REMOTE AREAS FOR THE ACHIEVEMENT OF SUSTAINABLE DEVELOPMENT GOALS | Download |
| 10/10/23 | DM 2023-0672 | DIVISION MONITORING ON THE CONDUCT OF SCHOOL GENERAL ASSEMBLY | Download |
| 10/6/23 | DM 2023-0671 | PBB FY 2022 SCHOOL PERSONNEL INVENTORY FORMS FOR CROSS-CHECKING | Download |
| 10/6/23 | DM 2023-0670 | DIVISION EXECUTIVE CONFERENCE (OCTOBER 2023) | Download |
| 10/6/23 | DM 2023-0669 | HRD REPORT FOR JULY-SEPTEMBER 2023 | Download |
| 10/6/23 | DM 2023-0668 | SUBMISSION OF MID-YEAR INSET DESIGNS | Download |
| 10/6/23 | DM 2023-0667 | SUPREME SECONDARY LEARNER GOVERNMENT (SSLG) SEAL OF LEADERSHIP SEMINAR_TRAINING | Download |
| 10/6/23 | DM 2023-0666 | GUIDELINES ON THE UTILIZATION OF THE MATH LEARNING PROGRAM (MLP) FUND TO PUBLIC ELEMENTARY SCHOOLS | Download |
| 10/6/23 | DM 2023-0665 | PLANNING CONFERENCE IN SPECIAL NEEDS EDUCATION | Download |
| 10/6/23 | DM 2023-0664 | SPTA SUBMISSION OF REPORTS | Download |
| 10/5/23 | DM 2023-0663 | REQUEST FOR SUPPORT AND TECHNICAL ASSISTANCE TO THE MICROSOFT YOUTH AMBASSADOR (MYA) 2.0 CAPSTONE PROJECT IMPLEMENTATION | Download |
| 10/5/23 | DM 2023-0662 | CEBU ARCHDIOCESAN CAMPUS MINISTRY ANNUAL ACQUAINTANCE PROGRAM PAKIGHIMAMAT | Download |
| 10/5/23 | DM 2023-0661 | CALL FOR NOMINATIONS TO THE PUBLIC MANAGEMENT DEVELOPMENT PROGRAM'S MIDDLE MANAGERS CLASS | Download |
| 10/5/23 | DM 2023-0660 | OCTOBER SCOUTING MONTH CELEBRATIONS | Download |
| 10/4/23 | DM 2023-0659 | FIRST QUARTER CONFERENCE OF SCHOOL & DISTRICT MAPEH CULTURAL COORDINATORS SY 2023-2024 | Download |
| 10/4/23 | DM 2023-0658 | COORDINATION MEETING OF THE TECHNICAL WORKING GROUP FOR THE DIVISION SCIENCE AND TECHNOLOGY FAIR 2023 | Download |
| 10/4/23 | DM 2023-0657 | CORRIGENDUM TO DM NO.653, S.2023 RE. DIVISION TRAINING-WORKSHOP ON HIGHER ORDER THINKING SKILLS-PROFESSIONAL LEARNING PACKAGES FOR ENGLISH, SCIENCE & MATH TEACHERS | Download |
| 10/4/23 | DM 2023-0656 | COMPOSITION OF DIVISION SUPPLEMENTARY LEARNING RESOURCES MANAGEMENT TEAM | Download |
| 10/3/23 | DM 2023-0655 | VENUES FOR THE DIVISION TRAINING-WORKSHOP ON HIGHER ORDER THINKING SKILLS-PROFESSIONAL LEARNING PACKAGES FOR ENGLISH, SCIENCE, AND MATHEMATICS TEACHERS | Download |
| 10/2/23 | DM 2023-0654 | GAD PLAN & BUDGET AND GAD ACCOMPLISHMENT REPORT SIGNATORIES | Download |
| 10/2/23 | DM 2023-0653 | DIVISION TRAINING-WORKSHOP ON HIGHER ORDER THINKING SKILLS-PROFESSIONAL LEARNING PACKAGES (HOTS-PLP) FOR ENGLISH, SCIENCE, AND MATHEMATICS TEACHERS | Download |
| 10/2/23 | DM 2023-0652 | GUIDANCE ON THE CONDUCT OF CLASSES IN THE UPCOMING NATIONAL AND WORLD TEACHERS' DAY CELEBRATION AND 2023 BARANGAY AND SANGGUNIANG KABATAAN EELECTIONS | Download |
| 10/2/23 | DM 2023-0651 | STRATEGIC PLANNING OF INDIGENOUS PEOPLE (IPED) EDUCATION | Download |
| 9/29/23 | DM 2023-0650 | LIST OF TEACHERS WHO WILL SERVE FOR THE 2023 BARANGAY AND SANGGUNIANG KABATAAN ELECTIONS | Download |
| 9/29/23 | DM 2023-0649 | CONDUCT OF ACTIVITIES FOR THE DEVELOPMENT OF SPECIALIZED TRAINING PROGRAMS FOR THE NATIONAL QUALIFYING EXAMINATION FOR SCHOOL HEADS (NQESH) CATEGORIES B AND C | Download |
| 9/29/23 | DM 2023-0648 | GO PINK FRIDAY IN OCTOBER | Download |
| 9/29/23 | DM 2023-0647 | PRINTING OF SCHOOL FORM 9 (SF9) PROGRESS REPORT CARDS AND DIPLOMA | Download |
| 9/29/23 | DM 2023-0646 | CONDUCT OF ACTIVITIES RELATED TO THE INDUCTION PROGRAM FOR BEGINNING TEACHERS (IPBT) | Download |
| 9/29/23 | DM 2023-0645 | UPDATED DEPED-MATATAG BRAND GUIDELINES | Download |
| 9/29/23 | DM 2023-0644 | PRE-BIDDING CONFERENCE FOR SUPPLY AND DELIVERY OF VARIOUS EQUIPMENT TO BE USED FOR LESSON DEVELOPMENT OF FLO FOR THE SDCC | Download |
| 9/28/23 | DM 2023-0643 | 18TH BSP NATIONAL SCOUT JAMBOREE | Download |
| 9/28/23 | DM 2023-0642 | ARANGKADA 2023 YOUTH EXHIBITS AND PROJECT CITIZEN SESSION | Download |
| 9/28/23 | DM 2023-0641 | COMPOSITION OF QUALITY MANAGEMENT SYSTEM (QMS) CORE TEAMS | Download |
| 9/28/23 | DM 2023-0640 | KITA ANG PAGBAG-O (KAP) TEACHER FELLOWSHIP PROGRAM ORIENTATION | Download |
| 9/28/23 | DM 2023-0639 | DIVISION TRAINING-WORKSHOP ON HIGHER ORDER THINKING SKILLS-PROFESSIONAL LEARNING PACKAGES (HOTS-PLP) FOR ENGLISH, SCIENCE, AND MATHEMATICS TEACHERS | Download |
| 9/27/23 | DM 2023-0638 | 2023 CAREER GUIDANCE PROGRAM NATIONAL KICK-OFF | Download |
| 9/27/23 | DM 2023-0637 | FREE SEMINAR ON EDUCATIONAL INNOVATION AND TEACHING PEDAGOGIES IN THE DIGITAL ERA | Download |
| 9/27/23 | DM 2023-0636 | PAMBANSANG SAMAHAN NG MGA TAGAPAGHUBOG NG PILIPINAS (PSTP) REGIONAL RESULTS | Download |
| 9/27/23 | DM 2023-0635 | ADDENDUM TO DM NO. 624, S. 2023-ISTART-DIVISION TOT ON SCIENCE INVESTIGATORY RESEARCH PROJECT PHASE 2 | Download |
| 9/27/23 | DM 2023-0634 | PRODUCTION_TECHNICAL TEAM FOR THE NATIONAL_WORLD TEACHERS' DAY CELEBRATION 2023 | Download |
| 9/27/23 | DM 2023-0633 | VERIFICATION OF PERTINENT DETAILS FOR CEBU CITY GOVERNMENT CASH ALLOWANCE | Download |
| 9/27/23 | DM 2023-0632 | POST QUALIFICATION CONFERENCE FOR THE VARIOUS EQUIPMENT TO BE USED FOR LESSON DEVELOPMENT OF FLEXIBLE LEARNING OPTION PROJECTS OF SDCC | Download |
| 9/27/23 | DM 2023-0631 | BID EVALUATION CONFERENCE FOR THE VARIOUS EQUIPMENT TO BE USED FOR LESSON DEVELOPMENT OF FLEXIBLE LEARNING OPTION PROJECTS OF SDCC | Download |
| 9/27/23 | DM 2023-0630 | NATIONAL_WORLD TEACHERS' DAY CELEBRATION 2023 | Download |
| 9/27/23 | DM 2023-0629 | DIVISION FEDERATED SUPREME ELEMENTARY AND SECONDARY LEARNER GOVERNMENT (SELGSSLG) OATH TAKING CEREMONY | Download |
| 9/27/23 | DM 2023-0628 | NATIONAL FEDERATION OF SUPREME SECONDARY LEARNER GOVERNMENT (NFSSLG) LEADERSHIP TRAINING PROGRAM FOR SCHOOL YEAR 2023-2024 | Download |
| 9/27/23 | DM 2023-0627 | SUBMISSION OF NON-MAJOR TEACHERS' PROFILE | Download |
| 9/26/23 | DM 2023-0626 | CONDUCT OF THE GAWAD TEODORA ALONSO 2023 | Download |
| 9/22/23 | DM 2023-0625 | KAINANG PAMILYA MAHALAGA DAY | Download |
| 9/22/23 | DM 2023-0624 | ISTART (INNOVATIVE SCIENCE TEACHERS ADVANCEMENT THRU RESEARCH TRAINING) DIVISION TOT ON SCIENCE INVESTIGATORY RESEARCH PROJECT PHASE 2 | Download |
| 9/22/23 | DM 2023-0623 | ADDENDUM TO DM NO. 498, S. 2023 RE_ORIENTATION WITH THE SCHOOL HEADS AND ELLN COORDINATORS ON THE UTILIZATION OF ELLN DIGITAL COURSEWARE | Download |
| 9/22/23 | DM 2023-0622 | 2023 GANTI AWARDING CEREMONIES | Download |
| 9/22/23 | DM 2023-0621 | VIRTUAL ORIENTATION ON THE COMPUTATION OF PUBLIC-SCHOOL TEACHERS' PROPORTIONAL VACATION PAY (PVP) FOR SCHOOL YEAR (SY) 2022-2023 | Download |
| 9/21/23 | DM 2023-0620 | DIVISION GUIDELINES ON THE APPLICATION OF LEARNING AND DEVELOPMENT (L&D) | Download |
| 9/21/23 | DM 2023-0619 | ADDENDUM TO DM 582, S. 2023 RE_DIVISION REORIENTATION IN THE IMPLEMENTATION OF ALTERNTAIVE DELIVERY MODE (ADM) POLICY GUIDELINES AND OTHER PROGRAMS | Download |
| 9/20/23 | DM 2023-0618 | REQUEST FOR SUBMISSION OF MASTERLIST OF UNDERNOURISHED NIGHT HIGH SCHOOL LEARNERS | Download |
| 9/18/23 | DM 2023-0617 | WORKSHOP AND TA PROVISION ON NOMINATION AND AVP OF CEBU CITY WINNERS_NOMINEES FOR RO7 SEARCH FOR PASIDUNGOG AWARDS | Download |
| 9/18/23 | DM 2023-0616 | UPDATED TEMPLATES AND FORMATS OF DEPED REGION VII ISSUANCES AND REITERATION OF STRICT COMPLIANCE ON THE USE OF DEPED MANUAL OF STYLE | Download |
| 9/18/23 | DM 2023-0615 | PRE-PROCUREMENT CONFERENCE FOR THE VARIOUS EQUIPMENT TO BE USED FOR LESSON DEVELOPMENT OF FLEXIBLE LEARNING OPTION PROJECTS OF SCHOOLS DIVISION OF CEBU CITY | Download |
| 9/18/23 | DM 2023-0614 | DIVISION GUIDELINES ON THE APPLICATION OF EDUCATION | Download |
| 9/18/23 | DM 2023-0613 | ADDENDUM TO DM 559 S. 2023 RE_ RETIREMENT 101 AND SEXAGENARIAN SMILEYS | Download |
| 9/15/23 | DM 2023-0612 | CORRIGENDUM TO DM NO. 602, S. 2023 RE_WORKSHOP ON THE REFINEMENT OF SPECIAL CURRICULUM PROGRAMS CURRICULUM GUIDES | Download |
| 9/15/23 | DM 2023-0611 | INVENTORY OF LEARNING RESOURCES IN SCIENCE | Download |
| 9/15/23 | DM 2023-0610 | AUTHORITY TO DESIGNATE ASSISTING_ASSISTANT SCHOOL HEADS | Download |
| 9/15/23 | DM 2023-0609 | OPENING OF BIDS FOR THE VARIOUS EQUIPMENT FOR FLEXIBLE LEARNING OPTION PROJECTS OF SCHOOLS DIVISION OF CEBU CITY | Download |
| 9/14/23 | DM 2023-0608 | PILOT IMPLEMENTATION OF THE MATATAG CURRICULUM | Download |
| 9/14/23 | DM 2023-0607 | REQUESTING PERMIT TO CONDUCT RESEARCH STUDY FOR THESIS_DISSERTATION PAPER EFFECTIVE SCHOOL YEAR 2023-2024 | Download |
| 9/14/23 | DM 2023-0606 | MEMORANDUM-PSDS-ASSIGNMENTS-CORRECTED | Download |
| 9/14/23 | DM 2023-0605 | SUBMISSION OF OPCRF (TARGET) SY 2023-2024 | Download |
| 9/14/23 | DM 2023-0604 | SIMSOLVER CUP AWARDEE_KIERSTEN CANDICE SY | Download |
| 9/14/23 | DM 2023-0603 | CORRIGENDUM TO DM NO. 578, S. 2023 RE_GOVERNANCE AND OPERATIONS OF CEBU CITY PUBLIC NIGHT HIGH SCHOOL FOR SY 2023-2024 | Download |
| 9/14/23 | DM 2023-0602 | WORKSHOP ON THE REFINEMENT OF SPECIAL CURRICULUM PROGRAMS CURRICULUM GUIDES | Download |
| 9/14/23 | DM 2023-0601 | DISSEMINATION ON LEARNING AND DEVELOPMENT NEEDS ASSESSMENT SURVEY ON SCHOOL-BASED DISASTER RISK REDUCTION | Download |
| 9/14/23 | DM 2023-0600 | POST-CONFERENCE ON ALS LITERACY MAPPING | Download |
| 9/14/23 | DM 2023-0599 | MONITORING TOOL FOR THE CONDUCT OF SCHOOL GENERAL ASSEMBLY AT THE BEGINNING OF SY 2023-2024 | Download |
| 9/13/23 | DM 2023-0598 | SELECTION AND HIRING OF TEACHER I (ALS) APPLICANTS FOR SY 2023-2024 | Download |
| 9/12/23 | DM 2023-0597 | CORRIGENDUMADDENDUM TO DM 586, S. 2023 | Download |
| 9/12/23 | DM 2023-0596 | CONDUCT OF FACE-TO-FACE INTEGRATION SESSION FOR COURSE 3 ALS 2.0 DELIVERY AND MANAGEMENT FOR ALS IMPLEMENTORS | Download |
| 9/12/23 | DM 2023-0595 | RESEARCH MANAGEMENT RECOMPOSITION OF THE SCHOOLS DIVISION RESEARCH COMMITTEE (SDSC) | Download |
| 9/12/23 | DM 2023-0594 | EXTENSION OF TEST REGISTRATION FOR THE SPECIAL PHILIPPINE EDUCATIONAL PLACEMENT TEST (PEPT) | Download |
| 9/12/23 | DM 2023-0593 | VIRTUAL ORIENTATION OF THE MONITORING TOOL FOR THE CONDUCT OF SCHOOL GENERAL ASSEMBLY | Download |
| 9/12/23 | DM 2023-0592 | RESEARCH MANAGEMENT DISSEMINATION ON THE UTILIZATION OF RESEARCH RESOURCES | Download |
| 9/12/23 | DM 2023-0591 | ADOPTION OF THE DEPED ELECTRONIC SCHOOL FORM 7 (ESF7) | Download |
| 9/12/23 | DM 2023-0590 | SCHOOL ICT LABORATORY MONITORING AND TECHNICAL ASSISTANCE | Download |
| 9/11/23 | DM 2023-0589 | MEMORANDUM- GANTI SERIES OF ACTIVITIES | Download |
| 9/11/23 | DM 2023-0588 | IMPLEMENTATION OF MICROSOFT READING PROGRESS AND COACH FOR LEARNERS | Download |
| 9/11/23 | DM 2023-0587 | ADMINISTRATION OF MULTI-FACTORED ASSESSMENT TOOL | Download |
| 9/11/23 | DM 2023-0586 | TOFAS ORIENTATION | Download |
| 9/11/23 | DM 2023-0585 | CONDUCT OF RAFI-CHU CULTURAL AWARENESS SURVEY | Download |
| 9/11/23 | DM 2023-0584 | NWCP-IMPLEMENTATION-MEMO-2023 (1) | Download |
| 9/11/23 | DM 2023-0583 | 5TH-NATIONAL-COMPETITION-ON-STORYBOOK-WRITING (1) | Download |
| 9/7/23 | DM 2023-0582 | DIVISION REORIENTATION IN THE IMPLEMENTATION OF ALTERNATIVE DELIVERY MODE (ADM) POLICY GUIDELINES AND OTHER PROGRAMS | Download |
| 9/7/23 | DM 2023-0581 | TARGET SETTING WORKSHOP | Download |
| 9/7/23 | DM 2023-0580 | PRE-BIDDING CONFERENCE FOR THE VARIOUS EQUIPMENT FOR FLEXIBLE LEARNING OPTION PROJECTS OF SCHOOLS DIVISION OF CEBU CITY | Download |
| 9/5/23 | DM 2023-0579 | GUIDELINES ON THE CONDUCT OF COACHING AND MENTORING SESSIONS FOR THE NATIONAL QUALIFYING EXAMINATION FOR SCHOOL HEADS 2021 CATEGORY B ASPIRING SCHOOL HEADS | Download |
| 9/5/23 | DM 2023-0578 | GOVERNANCE AND OPERATIONS OF CEBU CITY PUBLIC NIGHT HIGH SCHOOL FOR SCHOOL YEAR 2023-2024 | Download |
| 9/4/23 | DM 2023-0577 | CORRIGENDUM TO DM 399 S.2023 RE_34TH DON SERGIO OSMEÑA, SR. ACADEMIC EXCELLENCE AWARDING CEREMONY | Download |
| 9/1/23 | DM 2023-0576 | ADMINISTRATION OF THE NATIONAL LEARNING CAMP ASSESSMENT (POST-TEST) FOR INCOMING GRADES 8 AND 9 LEARNERS FOR SCHOOL YEAR 2023-2024 | Download |
| 9/1/23 | DM 2023-0575 | DISSEMINATION OF RESOLUTION NO. 16-0103-2023 | Download |
| 9/1/23 | DM 2023-0574 | ACTIVATION OF STUDENTS' OFFICE 365 ACCOUNTS FOR LEARNING ACTIVITIES | Download |
| 9/1/23 | DM 2023-0573 | SCHEDULE OF TECHNICAL INSPECTION AND CONFIRMATION TO THE AUDIT INVESTIGATION ON THE PROCUREMENT OF DELL LAPTOPS | Download |
| 8/31/23 | DM 2023-0572 | PRE-PROCUREMENT CONFERENCE FOR THE VARIOUS EQUIPMENT FOR FLEXIBLE LEARNING OPTION PROJECTS OF SCHOOLS DIVISION OF CEBU CITY | Download |
| 8/31/23 | DM 2023-0571 | UPDATE ON THE DEPED-MATATAG LOGO AND PRESCRIBING THE USE OF BAGONG PILIPINO LOGO | Download |
| 8/31/23 | DM 2023-0570 | CONDUCT OF ALS COMMUNITY LITERACY MAPPING | Download |
| 8/31/23 | DM 2023-0569 | VIRTUAL ORIENTATION ON RSA GUIDELINES IN HIRING TEACHER I AND TEACHER III (SHS) POSITIONS | Download |
| 8/31/23 | DM 2023-0568 | PRE-ORIENTATION SEMINAR-WORKSHOP PROGRAM FOR THE NEWLY PROMOTED PERSONNEL | Download |
| 8/31/23 | DM 2023-0567 | PRE-ORIENTATION SEMINAR-WORKSHOP PROGRAM FOR THE NEWLY HIRED PERSONNEL | Download |
| 8/31/23 | DM 2023-0566 | ADMINISTRATION OF THE 2023 SPECIAL PHILIPPINE EDUCATIONAL PLACEMENT TEST (PEPT) | Download |
| 8/29/23 | DM 2023-0565 | DIVISION MONITORING AND EVALUATION OF SCHOOLS ON THE OPENING OF CLASSES FOR THE SY 2023-2024 | Download |
| 8/29/23 | DM 2023-0564 | TEACHERS TRAINING IN PREPARATION FOR NATIONAL SEARCH FOR SUSTAINABLE AND ECO-FRIENDLY SCHOOL 2024 | Download |
| 8/25/23 | DM 2023-0563 | PLANNING CONFERENCE PRIOR TO THE CONDUCT OF COMMUNITY LITERACY MAPPING | Download |
| 8/25/23 | DM 2023-0562 | 2023 CLUSTERED ASSEMBLIES ON RESPONSIBLE PUBLIC SECTOR UNIONISM OF THE DEPT OF EDUC-NATL EMPLOYEES UNION (2023 NEU VISAYAS CLUSTER ASSEMBLY) | Download |
| 8/25/23 | DM 2023-0561 | CORRIGENDUM TO DM 529, S. 2023 RE_SUBMISSION OF APPROVED IPCRF AND OPCRF OF SCHOOL-BASED PERSONNEL FOR SY 2022-2023 | Download |
| 8/23/23 | DM 2023-0560 | VIRTUAL DIVISION ORIENTATION ON THE DIGITIZED AND ENHANCED KINDERGARTEN BLOCKS-OF-TIME | Download |
| 8/23/23 | DM 2023-0559 | ADDENDUM TO DM 527 S.2023 RE_ RETIREMENT 101 AND SEXAGENARIAN SMILEYS | Download |
| 8/22/23 | DM 2023-0558 | ENDORSEMENT OF THE GLOBAL YOUTH SUMMIT ORGANIZED BY THE GLOBAL PEACE FOUNDATION | Download |
| 8/22/23 | DM 2023-0557 | ENCOURAGEMEMT TO SUPPORT THE SCREENING IN SCHOOLS OF THE BIOPIC OSCAR M. SALAZAR, ANG BOYSCOUT NA BAYANI PRODUCED BY ETR FILM | Download |
| 8/22/23 | DM 2023-0556 | CAREER GUIDANCE PROGRAM (CGP) CURRICULUM EXITS TRACKING SYSTEM FOR SCHOOL YEAR 2022-2023 | Download |
| 8/22/23 | DM 2023-0555 | CALL FOR NOMINATION FOR SEAMEO SEPS' TRAINING COURSE OFFERING TITLED SUFFICIENCY ECONOMY PHILOSOPHY TOWARDS SUSTAINABILITY (SEP4SCHOOL) | Download |
| 8/22/23 | DM 2023-0554 | ORKSHOP ON DEVELOPING FLEXIBLE LEARNING OPTIONS MATERIALS FOR READING | Download |
| 8/18/23 | DM 2023-0553 | TRAINING OF GRADE 6 AND SENIOR HIGH SCHOOL TEACHERS IN SPECIAL EDUCATION CONTENT AND PEDAGOGY | Download |
| 8/18/23 | DM 2023-0552 | REITERATION OF DO NO. 53, S. 2003 ENTITLED UPDATED GUIDELINES ON GRANT OF VACATION | Download |
| 8/18/23 | DM 2023-0551 | CORRIGENDUM TO DIVISION MEMORANDUM NO. 539 S.2023 (1) | Download |
| 8/18/23 | DM 2023-0550 | 123RD PHILIPPINE CIVIL SERVICE ANNIVERSARY PLANT RUN | Download |
| 8/18/23 | DM 2023-0549 | ANNOUNCEMENT OF VACANCIES TEACHER III | Download |
| 8/18/23 | DM 2023-0548 | ANNOUNCEMENT OF VACANCIES TEACHER I ELEM ALS | Download |
| 8/17/23 | DM 2023-0547 | REGIONAL SCOUT COMMITTEE MEETING AND KEY 3 CONFERENCE | Download |
| 8/17/23 | DM 2023-0546 | SIMSOLVER, GOLD MEDALIST (CHAMPION) MS. KIERSTEN CANDICE D. SY (CEBU CITY NATIONAL SCIENCE HIGH SCHOOL) | Download |
| 8/17/23 | DM 2023-0545 | DISSEMINATION OF DM 47, S. 2023 CHANGES IN AND ADDITIONAL INFORMATION TO ADMINISTRATIVE OF THE EDUCATIONAL MANAGEMENT TEST (EMT) | Download |
| 8/17/23 | DM 2023-0544 | 2023 OPLAN BALIK ESKWELA INTER-AGENCY CONFERENCE | Download |
| 8/17/23 | DM 2023-0543 | REQUEST TO PROMOTE AND MAXIMIZE THE USE OF DEPED LEARNING RESOURCE PORTAL THROUGH ACCESSING AND UPLOADING OF QUALITY-ASSURED MATERIALS | Download |
| 8/17/23 | DM 2023-0542 | DIVISION-WIDE ADOPTION OF THE SENIOR HIGH SCHOOL OF THE UNIFIED CORE, APPLIED & SPECIALIZED SUBJECTS FOR THIS SCHOOL YEAR 2023-2024 | Download |
| 8/17/23 | DM 2023-0541 | ZERO-BODEGA MONITORING OF MODULES (SLMS), TEXTBOOKS AND OTHER DISTRIBUTED LRS IN THE SCHOOLS | Download |
| 8/17/23 | DM 2023-0540 | SERIES OF ACTIVITIES RELATED TO THE CONDUCT OF SBM BASED TECHNICAL ASSISTANCE (TA) NEEDS ASSESSMENT (NA) SURVEY | Download |
| 8/16/23 | DM 2023-0539 | SCHOOL BASED FEEDING PROGRAM CONFERENCE FOR SY 2023-2024 (1) | Download |
| 8/16/23 | DM 2023-0538 | WINNERS OF THE 2022-2023 MATHEMATICS DIVISION FESTIVAL OF TALENTS (MDFOT) | Download |
| 8/16/23 | DM 2023-0537 | ANNOUNCING THE WINNERS OF THE 2022-2023 SPECIAL PROGRAM IN FOREIGN LANGUAGE (SPFL) DIVISION FESTIVAL OF TALENTS | Download |
| 8/16/23 | DM 2023-0536 | SHS COORDINATION MEETING FOR THE PREPARATION OF THE INCOMING SCHOOL YEAR 2023-2024 | Download |
| 8/16/23 | DM 2023-0535 | GUIDELINES ON THE CONDUCT OF COACHING AND MENTORING SESSIONS FOR THE NATIONAL QUALIFYING EXAMINATION FOR SCHOOL HEADS 2021 CATEGORY B ASPIRING SCHOOL HEADS | Download |
| 8/15/23 | DM 2023-0534 | 2023 BRIGADA ESKWELA IMPLEMENTING GUIDELINES | Download |
| 8/15/23 | DM 2023-0533 | REGIONAL TRAINING OF TRAINERS ON HIGHER-ORDER THINKING SKILLS PROFESSIONAL LEARNING PACKAGES (HOTS-PLP) FOR SCIENCE, MATHEMATICS AND ENGLISH TEACHERS | Download |
| 8/15/23 | DM 2023-0532 | DIVISION EXECUTIVE CONFERENCE – AUGUST 2023 | Download |
| 8/15/23 | DM 2023-0531 | ONLINE SPECIAL EDUCATION TRAINING ON CONTENT, PEDAGOGIES AND ASSESSMENT | Download |
| 8/15/23 | DM 2023-0530 | ADDENDUM TO DM NO. 498, S. 2023 TITLED ORIENTATION WITH THE SCHOOL HEADS & ELLN COORS ON THE UTILIZATION OF ELLN DIGITAL COURSEWARE | Download |
| 8/15/23 | DM 2023-0529 | SUBMISSION OF APPROVED IPCRF AND OPCRF OF SCHOOL-BASED PERSONNEL FOR SCHOOL YEAR 2022-2023 | Download |
| 8/15/23 | DM 2023-0528 | DIVISION ORIENTATION OF NESTLE WELLNESS CAMPUS PROGRAM SY 2023-2024 EDITION | Download |
| 8/14/23 | DM 2023-0527 | RETIREMENT 101 AND SEXAGENARIAN SMILEYS | Download |
| 8/14/23 | DM 2023-0526 | CORRIGENDUM, ADDENDUM TO DM No. 497, s. 2023 MONITORING OF SCHOOL CANTEEN MANAGEMENT AND OPERATION | Download |
| 8/14/23 | DM 2023-0525 | GUIDELINES IN THE COMPOSITION OF SCHOOL BIDS AND AWARDS COMMITTEE,BAC SECRETARIAT, BAC TWG & INSPECTORATE TEAM FOR SY 2023-2024 | Download |
| 8/14/23 | DM 2023-0524 | BRIGADA ESKWELA IMPLEMENTING GUIDELINES | Download |
| 8/14/23 | DM 2023-0523 | ADDENDUM & CORRIGENDUM TO THE DIVISION MEMORANDUM NO. 503, S. 2023 ENTITLED BRIGADA ESKWELA LAUNCHING, KICK OFF TIME SCHEDULE | Download |
| 8/11/23 | DM 2023-0522 | SURVEY ON KRA-BASED AND DELEGATED FUNCTIONS OF NON-TEACHING PERSONNEL | Download |
| 8/11/23 | DM 2023-0521 | OPLAN BALIK ESKWELA | Download |
| 8/11/23 | DM 2023-0520 | DEADLINE FOR SUBMISSION OF OPCRF_IPCRF SY 2022-2023 (For OPCRF_IPCRF Needing ASDS_SDS Rating _Approval) | Download |
| 8/11/23 | DM 2023-0519 | ADDENDUM CORRIGENDUM TO DM No. 503 s. 2023 ENTITLED BRIGADA ESKWELA LAUNCHING KICK OFF TIME SCHEDULE | Download |
| 8/11/23 | DM 2023-0518 | RECONSTITUTION OF DIVISION FIELD TECHNICAL ASSISTANCE TEAMS (DFTAT) ON THYE SCHOOL BASED MANAGEMENT(SBM)DIMENSIONS | Download |
| 8/11/23 | DM 2023-0517 | DISSEMINATION OF DEPED MEMO No. 043, s. 2023 TITLED GUIDANCE ON THE CONDUCT OF ENROLLMENT FO SY 2023-2024 | Download |
| 8/11/23 | DM 2023-0516 | CORRIGENDUM TO REGIONAL MEMORANDUM NO. 0505 s. 2023 RE- SERIES OF ACTIVITIES RELATED TO THE CONDUCT OF SBM-BASED TA NEEDS ASSESSMENT SURVEY | Download |
| 8/11/23 | DM 2023-0515 | DISSEMINATION OF RM No. 0555 s.2023(IMPLEMENTING GUIDELINES ON THE SCHOOL CALENDAR & ACTIVITIES FOR THE SY 2023-2024) | Download |
| 8/10/23 | DM 2023-0514 | SPECIAL CONFERENCE WITH THE SCHOOL ASSISTING PRINCIPALS | Download |
| 8/9/23 | DM 2023-0513 | DESIGNATION OF SCHOOLS PUBLIC ASSISTANCE COORDINATORS | Download |
| 8/9/23 | DM 2023-0512 | REQUEST FOR TECHNICAL ASSISTANCE FROM SCHOOL GOVERNANCE AND OPERATIONS DIVISION (SGOD) | Download |
| 8/9/23 | DM 2023-0511 | REQUEST FOR SUBMISSION OF LEARNERS' NUTRITIONAL STATUS REPORTS FOR SY 2023-2024 | Download |
| 8/9/23 | DM 2023-0510 | DIVISION MONITORING, EVALUATION AND ADJUSTMENT (DMEA) CONFERENCE FOR Q1 & Q2 OF CY 2023 | Download |
| 8/9/23 | DM 2023-0509 | BRIGADA ESKWELA SCHOOL COORDINATORS' VIRTUAL ORIENTATION | Download |
| 8/9/23 | DM 2023-0508 | ADDENDUM TO DM NO. 489, S. 2023 PRELISTING OF SDCC 2023 GANTI SERVICE LOYALTY AWARDEES | Download |
| 8/9/23 | DM 2023-0507 | LAST CALL FOR SUBMISSION OF NOMINATIONS FOR GANTI 2023 INDIVIDUAL AND SCHOOL AWARDS | Download |
| 8/9/23 | DM 2023-0506 | DIVISION COMMITTEE FOR THE EVALUATION OF DOCUMENTS & ONSITE VIRTUAL VALIDATION ON THE SEARCH FOR THE 2023 SCHOOL DIVISION OF CEBU CITY GANTI AWARDEES | Download |
| 8/8/23 | DM 2023-0505 | WORKSHOP ON THE DEVELOPMENT OF VIDEO LESSONS | Download |
| 8/8/23 | DM 2023-0504 | REMINDER ON NOT MENTIONING TRAINING VENUE NAME WITHOUT BAC APPROVAL | Download |
| 8/8/23 | DM 2023-0503 | BRIGADA ESKWELA 2023 LAUNCHINGKICK OFF TIME SCHEDULE | Download |
| 8/8/23 | DM 2023-0502 | 2023 BRIGADA ESKWELA IMPLEMENTING GUIDELINES | Download |
| 8/8/23 | DM 2023-0501 | GUIDELINES IN CONDUCTING INNOVATION INCOME GENERATING PROJECT IN SCHOOL | Download |
| 8/8/23 | DM 2023-0500 | CONDUCT OF ADMISSION TEST FOR THE SPECIAL PROGRAM N SCIENCE GRADE 1 & GRADE 7 APPLICANTS FOR SY 2023-2024 | Download |
| 8/8/23 | DM 2023-0499 | REITERATION OF DEPED ORDER NO. 8, S. 2007 AND DEPED ORDER 13, S. 017 | Download |
| 8/8/23 | DM 2023-0498 | ORIENTATION WITH THE SCHOOL HEADS AND ELLN COORDINATORS ON THE UTILIZATION OF ELLN DIGITAL COURSEWARE | Download |
| 8/8/23 | DM 2023-0497 | MONITORING OF SCHOOL CANTEEN MANAGEMENT AND OPERATIONS | Download |
| 8/9/23 | DM 2023-0496-A | CONDUCT OF SPECIAL CONFERENCE (SCHOOL HEADS IMPLEMENTING NLC&REMEDIATION CLASSES) | Download |
| 8/8/23 | DM 2023-0496 | ADMINISTRATION OF THE EDUCATIONAL MANAGEMENT TEST (EMT) | Download |
| 8/4/23 | DM 2023-0495 | SUBMISSION OF REQUEST FOR TRANSFER SY 2023-2024 | Download |
| 8/4/23 | DM 2023-0494 | REQUEST FOR TEACHERS FOR SY 2023-2024 | Download |
| 8/4/23 | DM 2023-0493 | FIRMING UP ON CONTIGENCY PLANNING 2023 | Download |
| 8/3/23 | DM 2023-0492 | SDCC SHORTLISTED NOMINEES FOR THE 2023 RO VII PASIDUNGOG OUTSTANDING PROGRAM IMPLEMENTATERS | Download |
| 8/3/23 | DM 2023-0491 | ADDENDUM TO DM-CT-2023-120 and DM No.485 s. 2023 RE SUMMER TRAINING PROGRAM FOR SELECT SPFL TEACHERS MANDARIN BATCH 11 TEACHERS | Download |
| 8/3/23 | DM 2023-0490 | DIVISION PRE SCREENING ORIENTATION FOR THE SPECIAL PROGRAM IN SCIENCE IMPLEMENTERS | Download |
| 8/3/23 | DM 2023-0489 | PRELISTING OF SDCC 2023 GANTI SERVICE LOYALTY AWARDEES | Download |
| 7/31/23 | DM 2023-0488 | PRE-ORIENTATION SEMINAR-WORKSHOP PROGRAM FOR THE NEWLY PROMOTED PERSONNEL | Download |
| 7/31/23 | DM 2023-0487 | DIVISION MONITORING ON THE IMPLEMENTATION OF THE NATIONAL LEARNING CAMP (NLC) | Download |
| 7/31/23 | DM 2023-0486 | Progress Monitoring on the Implementation of the National Learning Camp (NLC) | Download |
| 7/31/23 | DM 2023-0485 | Summer Training Program for Select Special Program in Foreign Language-Chinese Mandarin Batch 11 Teachers | Download |
| 7/31/23 | DM 2023-0484 | Year-End Program Implementation Review for the SY 2022-2023 for All Asatids | Download |
| 7/31/23 | DM 2023-0483 | Moving Up and Graduation Ceremony of Alternative Learning System (ALS) for SY 2022-2023 | Download |
| 7/28/23 | DM 2023-0482 | ADDENDUMCORRIGENDUM TO DIVISION MEMO NO. 455 S. 2023 ANNOUNCING THE PARTICIPANTS OF THE CEBU CITY DELEGATION TO THE PALARONG PAMBANSA 2023 (1) | Download |
| 7/26/23 | DM 2023-0481 | PARTICIPATION OF THE LOCALLY FUNDED PERSONNEL OF THE CEBU CITY DELEGATION TO THE PALARONG PAMBANSA 2023 | Download |
| 7/26/23 | DM 2023-0480 | 2023-0480 CALL FOR NOMINATION FOR THE DEVELOPMENT PUBLIC SECTOR PRODUCTIVITY SPECIALIST-FOUNDATION COURSE (DSPS-FC) TRAINING | Download |
| 7/26/23 | DM 2023-0479 | REMINDERS ON THE SUBMISSION OF SCHOOL LEARNING RESOURCES (LR) YEAR-END REPORT | Download |
| 7/26/23 | DM 2023-0478 | BUWAN NG WIKANG PAMBANSA 2023 | Download |
| 7/26/23 | DM 2023-0477 | REQUIRING ALL SHS OFFERING STEM TRACK TO ANSWER THE SURVEY ON INVITATION FOR FEEDBACK DRAFT SPECIAL PROGRAM IN STEM POLICY GUIDELINES | Download |
| 7/26/23 | DM 2023-0476 | DISSEMINATION OF THE REITERATION OF REPUBLIC ACT 8293 | Download |
| 7/26/23 | DM 2023-0475 | NCCA-PCEP 11TH DIWANG SAGISAG KULTURA NG PILIPINAS | Download |
| 7/25/23 | DM 2023-0474 | LANGUAGE MAPPING AND PROFICIENCY TESTING | Download |
| 7/25/23 | DM 2023-0473 | CONDUCT OF MARKET SURVEY FOR PROCUREMENT OF GOODS AND SERVICES | Download |
| 7/25/23 | DM 2023-0472 | BORROWED DESKTOP COMPUTERS,LAPTOPS, TABLETS PCS,AND SMARTPHONES FROM SCHOOL DURING THE COVID 19 | Download |
| 7/24/23 | DM 2023-0471 | VIRTUAL ORIENTATION ON ELECTRONIC IPCRF SY 2022-2023 | Download |
| 7/24/23 | DM 2023-0470 | REQUEST ON THE SUBMISSION OF ACKNOWLEDGEMENT RECEIPT OF THE SENATE GOLD MEDAL FOR ACADEMIC EXCELLENCE SY 2022-2023 | Download |
| 7/24/23 | DM 2023-0469 | 2023 MIDYEAR PERFORMANCE REVIEW | Download |
| 7/21/23 | DM 2023-0468 | REPRODUCTION OF NATIONAL LEARNING CAMP ADVOCACY MATERIALS | Download |
| 7/20/23 | DM 2023-0467-A | SUBMISSION OF OFFICE PERFORMANCE COMMITMENT & REVIEW FORM (OPCRF) AND INDIVIDUAL PERFORMANCE COMMITMENT AND REVIEW FORM (IPCRF) FOR THE SCHOOL YEAR 2022-2023 | Download |
| 7/20/23 | DM 2023-0467 | SUBMISSION OF IPCRF SY 2022-2023 FOR SCHOO-BASED NON-TEACHING PERSONNEL | Download |
| 7/20/23 | DM 2023-0466 | MULTIFACTOR ANALYSIS ON THE LEARNERS' PERFORMANCE IN SCIENCE FOR THE FOURTH QUARTER SY 2022-2023 | Download |
| 7/19/23 | DM 2023-0465 | DIVISION ORIENTATION FOR NATIONAL LEARNING CAMP (NLC) IMPLEMENTERS | Download |
| 7/19/23 | DM 2023-0464 | ONFERENCE ON JDVP-TVL VOUCHER PROGRAM RE_ BILLING STATEMENTS | Download |
| 7/19/23 | DM 2023-0463 | NATIONAL ORIENTATION ON DEPED MEMORANDUM(DM) 008, s.2023 | Download |
| 7/19/23 | DM 2023-0462 | SEARCH FOR 2023 DEPED REGION VII PASIDUNGOG AWARDEES | Download |
| 7/19/23 | DM 2023-0461 | SUBMISSION OF LEARNING AND DEVELOPMENT DESIGNS(School, District and Division-Based) | Download |
| 7/19/23 | DM 2023-0460 | SUBMISSION OF MODIFIED SCHOOL FORM 7 SCHOOL PERSONNEL ASSIGNMENT LIST AND BASIC PROFILE(SF-7) | Download |
| 7/19/23 | DM 2023-0459 | ENFORCING COMPULSORY UTILIZATION OF PROGRAM MANAGEMENT INFORMATION SYSTEM (PMIS) AT ALL LEVEL OF GOVERNANCE | Download |
| 7/17/23 | DM 2023-0458 | OPEN RANKING FOR SHS TEACHER 1 APPLICANTS FOR SY 2023-2024 | Download |
| 7/17/23 | DM 2023-0457 | OPEN RANKING FOR JHS TEACHER 1 APPLICANTS FOR SY 2023-2024 | Download |
| 7/17/23 | DM 2023-0456 | OPEN RANKING FOR ELEMENTARY TEACHER 1 APPLICANTS FOR SY 2023-2024 | Download |
| 7/17/23 | DM 2023-0455 | ANNOUNCING THE PARTICIPATION OF THE CEBU CITY DELEGATION TO THE PALARONG PAMBANSA 2023 | Download |
| 7/14/23 | DM 2023-0454 | PRE-BIDDING CONFERENCE OF VARIOUS FLEXIBLE LEARNING OPTION PROJECTS OF DEPED CEBU CITY DIVISION | Download |
| 7/14/23 | DM 2023-0453 | REQUEST ON THE CONSOLIDATED REPORT OF LEARNER RIGHTS AND PROTECTION CASES | Download |
| 7/14/23 | DM 2023-0452 | REQUEST FOR SUBMISSION OF MEMBERS OF THE CHILD PROTECTION COMMITTEE IN SCHOOL | Download |
| 7/14/23 | DM 2023-0451 | REITERATION ON THE OBSERVANCE OF THE NATIONAL DISASTER RESILIENCE MONTH 2023 | Download |
| 7/14/23 | DM 2023-0450 | DISSEMINATION ON ONLINE SYMPOSIUM ON DISASTER PREPAREDNESS (HYDROMET,VOLCANO EARTHQUAKE AND TSUNAMI HAZARDZ) | Download |
| 7/11/23 | DM 2023-0449 | POLICY GUIDELINES ON THE IMPLEMENTATION OF THE NATIONAL LEARNING CAMP | Download |
| 7/11/23 | DM 2023-0448 | REQUEST FOR GATHERING OF SY 2022-2023 GRADUATION VIDEO FOOTAGE | Download |
| 7/11/23 | DM 2023-0447 | UPDATING OF DIRECTORY AND O365 ADMIN ACCOUNT | Download |
| 7/10/23 | DM 2023-0446 | SEARCH FOR 2023 SCHOOLS DIVISION OF CEBU CITY GANTI AWARDEES | Download |
| 7/10/23 | DM 2023-0445 | NON-COMPLETION OF LINKING STANDARDS AND QUALITY PRACTICE (LISQUP) SCHOLARSHIP PROGRAM | Download |
| 7/10/23 | DM 2023-0444 | MONITORING AND REVIEW IN THE IMPLEMENTATION OF SCIENCE CURRICULUM FOR Q3-Q4 OF SY 2022-2023 | Download |
| 7/10/23 | DM 2023-0443 | COORDINATION MEETING FOR THE 2023 NATIONAL FESTIVAL OF TALENTS (NFOT) AND NATIONAL SCHOOLS PRESS CONFERENCE (NSPC) | Download |
| 7/7/23 | DM 2023-0442 | LIST OF PRIORITY PROFESSIONAL DEVELOPMENT(PD) PROGRAMS FOR TEACHERS AND SCHOOL LEADERS WITH ACTIVITIES TO BE CHARGED AGAINST HR FUNDS IN ROs AND SDOs | Download |
| 7/7/23 | DM 2023-0441 | PRE-PROCUREMENT CONFERENCE OF VARIOUS FLO PROJECTS OF DEPED-CCD | Download |
| 7/6/23 | DM 2023-0440 | VIDEO AND AUDIO RECORDING OF SAYAW NG KABATAANG PINOY FOR THE NATIONAL FESTIVAL OF TALENTS (NFOT) HYBRID ENTRY | Download |
| 7/5/23 | DM 2023-0439 | SCHOOLS DIVISION OF CEBU CITY FEDERATED SUPREME ELEMENTARY LEARNER'S GOVERNMENT (SELG) SUPREME SECONDARY LEARNER'S GOVERNMENT (SSLG) OFFICERS SY 2023-2024 | Download |
| 7/5/23 | DM 2023-0438 | HRD REPORT FOR JANUARY-JUNE 2023 | Download |
| 7/5/23 | DM 2023-0437 | SUBMISSION OF SUPREME PUPIL_STUDENT GOVERNMENT (SPGSSG) ACCOMPLISHMENT REPORT SY 2022-2023 (1) http | Download |
| 7/5/23 | DM 2023-0436 | REPORT FOR GOVERNANCE AND OPERATIONS IN SCHOOL (APRIL-JUNE 2023) | Download |
| 7/5/23 | DM 2023-0435 | ADDENDUM TO DIVISION MEMORANDUM NO. 411, S. 2023 RE SUPREME SECONDARY LEARNER GOVERNMENT ELECTION FOR SY 2023-2024 | Download |
| 7/5/23 | DM 2023-0434 | ANNOUNCING THE WINNERS OF THE DIVISION FESTIVAL OF TALENTS (DFOT)-SINING TANGHALAN | Download |
| 7/5/23 | DM 2023-0433 | SERIES OF VIRTUAL ACTIVITIES FOR THE UPCOMING LEARNING CAMP READING PROGRAM | Download |
| 7/5/23 | DM 2023-0432 | COMPOSITION OF DEPED SCHOOLS DIVISION OF CEBU CITY PERSONNEL DEVELOPMENT COMMITTEE | Download |
| 7/4/23 | DM 2023-0431 | COMPOSITION OF THE CY 2023 ANNUAL INVENTORY-TAKING TEAM | Download |
| 7/4/23 | DM 2023-0430 | SCHEDULE OF PHYSICAL PROPERTY INVENTORY 2023 | Download |
| 7/4/23 | DM 2023-0429 | WORKING COMMITTEE FOR NATIONAL LEARNING CAMP ASSESSMENT (NLCA) | Download |
| 7/4/23 | DM 2023-0428 | CLARIFFICATION ON ALLOWABLE GRADUATION RITES EXPENSES | Download |
| 7/3/23 | DM 2023-0427 | OFFICIAL LIST OF CEBU CITY DIVISION DELEGATES TO THE 2023 NATIONAL FESTIVAL OF TALENTS (NFOT) | Download |
| 7/3/23 | DM 2023-0426 | ANNOUNCING THE WINNERS OF THE DIVISION FESTIVAL OF TALLENTS (DFOT)SINING TANGHALAN | Download |
| 7/3/23 | DM 2023-0425 | OFFICIAL LIST OF REGIONAL DELEGATES TO THE 2023 NATIONAL SCHOOLS PRESS CONFERENCE (NSPC) | Download |
| 7/3/23 | DM 2023-0424 | SENIOR HIGH SCHOOL SPECIAL MEETING | Download |
| 7/3/23 | DM 2023-0423 | CONDUCT OF THE NATIONAL LEARNING CAMP (NLC) ASSESSMENT ON ENGLISH,SCIENCE, AND MATHEMATICS FOR GRADES 7 & 8 LEARNERS | Download |
| 7/3/23 | DM 2023-0422 | REGIONAL INNOVATION CAMP 2023 | Download |
| 6/30/23 | DM 2023-0421 | ADDENDUM TO DM 410 S.2023 RE SUPREME ELEMENTARY LEARNERS' GOVERNMENT (SELG) DIVISION FEDERATION ELECTION FOR THE SY 2023-2024 | Download |
| 6/30/23 | DM 2023-0420 | CAPACITY BUILDING CUM WRITESHOP ON THE INFUSION OF LEARNING AND DEVELOPMENT (L&D) SYSTEM | Download |
| 6/29/23 | DM 2023-0419 | DISSEMINATION OF MEMORANDUM ON THE CONDUCT OF RESEARCH O'CLOCK 2023 OPTIMIZING PROGRESSIVE RECOVERY TOWARDS BETTER LEARNING OUTCOMES | Download |
| 6/29/23 | DM 2023-0418 | RESEARCH MANAGEMENT_ PROGRAM IMPLEMENTATION STATUS ACCOMPLISHMENT REPORT FOR THE SECOND QUARTER OF CY 2023 | Download |
| 6/29/23 | DM 2023-0417 | DIVISION EXECUTIVE CONFERENCE (June 2023) | Download |
| 6/29/23 | DM 2023-0416 | ENHANCEMENT TRAINING WORKSHOP FOR THE 2023 NSPC STUDENT-CONTESTANTS AND COACHES (1) | Download |
| 6/27/23 | DM 2023-0415 | 22ND PHILIPPINE ROBOTICS OLYMPIAD 2023 | Download |
| 6/27/23 | DM 2023-0414 | ADVISORY ON THE CONDUCT OF VIRTUAL ACTIVITIES ON THE LEARNING CAMP READING PROGRAM | Download |
| 6/27/23 | DM 2023-0413 | INVITATION FROM THE PHILIPPINE EMBASSY IN JAPAN TO PARTICIPATE IN THEIR YOUTH ACTIVITIES | Download |
| 6/27/23 | DM 2023-0412 | BERF 2023 PROGRAM_LIST OF APPROVED ACTION RESEARCH PROPOSALS | Download |
| 6/27/23 | DM 2023-0411 | SUPREME SECONDARY LEARNERS GOVERNMENT (SSLG) DIVISION FEDERATION ELECTION SY 2023-2024 | Download |
| 6/27/23 | DM 2023-0410 | SUPREME ELEMENTARY LEARNER'S GOVERNMENT (SELG) DIVISION FEDERATION ELECTION SY 2023-2024 | Download |
| 6/27/23 | DM 2023-0409 | ORIENTATION ON THE ADMINISTRATION OF COMPREHENSIVE RAPID LITERACY ASSESSMENT (CRLA) TOOL | Download |
| 6/27/23 | DM 2023-0408 | ADMINISTRATION OF THE NATIONAL ACHIEVEMENT TEST FOR GRADE 10 FOR SCHOOL YEAR 2022-2023 | Download |
| 6/27/23 | DM 2023-0407 | COMPOSITION OF HUMAN RESOURCE MERIT AND PROMOTION SELECTION BOARD (HRMPSB) | Download |
| 6/27/23 | DM 2023-0406 | COMPOSITION OF DEPED SCHOOLS DIVISION OF CEBU CITY PRAISE (GANTI) COMMITTEE | Download |
| 6/24/23 | DM 2023-0405 | ADVANCED TRAINING COURSE FOR TROOP LEADERS | Download |
| 6/24/23 | DM 2023-0404 | DESIGNATION OF DIVISION EMPLOYEE WELFARE FOCAL PERSON | Download |
| 6/24/23 | DM 2023-0403 | MID-YEAR FINANCIAL AND BUDGETARY REPORT 2023 | Download |
| 6/24/23 | DM 2023-0402 | COMPOSITION OF DEPED SCHOOLS DIVISION OF CEBU CITY PERFORMANCE MANAGEMENT TEAM | Download |
| 6/24/23 | DM 2023-0401 | PLANNING CONFERENCE OF THE TECHNICAL WORKING GROUP FOR THE NATIONAL LEARNING CAMP PROGRAM IMPLEMENTATION | Download |
| 6/24/23 | DM 2023-0400 | SUBMISSION OF THE LIST OF GRADE 7 & 8 LEARNERS WITH FAIRLY SATISFACTORY PERFORMANCE AND DID NOT MEET EXPECTATIONS | Download |
| 6/24/23 | DM 2023-0399 | 34TH DON SERGIO OSMEÑA, SR. ACADEMIC EXCELLENCE AWARDING CEREMONY (SY 2022-2023) | Download |
| 6/24/23 | DM 2023-0398 | ANNOUNCEMENT OF VACANCIES | Download |
| 6/22/23 | DM 2023-0397 | DIVISION CHECKING OF SCHOOL FORMS AS PRESCRIBED IN DEPED ORDER NO. 11, S. 2018 (GUIDELINES ON THE PREPARATION AND CHECKING OF SCHOOL FORMS) | Download |
| 6/24/23 | DM 2023-0396 | SERIES OF ACTIVITIES IN PREPARATION FOR THE LEARNING CAMP | Download |
| 6/24/23 | DM 2023-0395 | ACTIVITIES FOR THE 125TH FOUNDING ANNIVERSARY OF THE DEPARTMENT OF EDUCATION | Download |
| 6/24/23 | DM 2023-0394 | CALL FOR NOMINATION OF ADDITIONAL PARTICIPANTS FOR LUNDUYAN SA KAHUSAYAN COHORT 4 | Download |
| 6/24/23 | DM 2023-0393 | SELG AND SSLG TEACHER-ADVISERS MEETING | Download |
| 6/24/23 | DM 2023-0392 | SUBMISSION OF ACTIVITY DESIGNS FOR ON-CAMPUS AND OFF-CAMPUS ACTIVITIES | Download |
| 6/24/23 | DM 2023-0391 | 2ND ADDENDUM TO THE OFFICIAL DELEGATES FOR THE REGIONAL FESTIVAL OF TALENTS (RFOT) 2023 | Download |
| 6/20/23 | DM 2023-0390 | ADDENDUM TO THE OFFICIAL DELEGATES FOR THE REGIONAL FESTIVAL OF TALENTS (RFOT) 2023 | Download |
| 6/20/23 | DM 2023-0389 | DDENDUM TO DIVISION MEMORANDUM NO. 378, S. 2023, ENTITLED MATHEMATICS DIVISION FESTIVAL OF TALENTS | Download |
| 6/19/23 | DM 2023-0388 | ORIENTATION ON THE ADMINISTRATION OF THE NATIONAL ACHIEVEMENT TEST (NAT)FOR GRADE 10 SY 2022-2023 | Download |
| 6/19/23 | DM 2023-0387 | ORIENTATION ON THE CONDUCT OF ENGLISH, SCIENCE AND MATHEMATICS ASSESSMENT FOR THE NATIONAL LEARNERS CAMP | Download |
| 6/19/23 | DM 2023-0386 | ABOITIZPOWER THERMAL BUSINESS GROUP INVITATION FOR THE ENVIRONMENTAL VLOG CONTEST | Download |
| 6/19/23 | DM 2023-0385 | OFFICIAL DELEGATES FOR THE REGIONAL FESTIVAL OF TALENTS (RFOT) 2023 | Download |
| 6/17/23 | DM 2023-0384 | CORRIGENDUM ON THE SCHEDULE OF DIVISION SCREENING OF GRADE 1&7 APPLICANTS FOR THE SPECIAL PROGRAM IN SCIENCE IMPLEMENTING SCHOOLS (SSES, STE, LSHS & SSC) | Download |
| 6/16/23 | DM 2023-0383 | Monitoring and Evaluation of the Learner Government Porgram (LGP) Elections for SY 2023-2024 | Download |
| 6/16/23 | DM 2023-0382 | MICROSOFT YOUTH AMBASSADORS (MYA) 2.0 PROGRAM SUCCESSFUL APPLICANTS | Download |
| 6/16/23 | DM 2023-0381 | PLANNING CONFERENCE IN SPECIAL EDUCATION | Download |
| 6/16/23 | DM 2023-0380 | DIVISION SCREENING OF GRADE 1 & 7 APPLICANTS FOR THE SPECIAL PROGRAM IN SCIENCE IMPLEMENTING SCHOOLS (SSES, STE, LSHS & SSC) | Download |
| 6/16/23 | DM 2023-0379 | ADDENDUM TO REGIONAL FESTIVAL OF TALENTS-TECHNOLYMPICS 2023 | Download |
| 6/16/23 | DM 2023-0378 | MATHEMATICS DIVISION FESTIVAL OF TALENTS.pdf | Download |
| 6/16/23 | DM 2023-0377 | GSIS MEETING-WORKSHOP WITH DEPED CEBU CITY DIVISION | Download |
| 6/14/23 | DM 2023-0376 | SUBMISSION OF LOCALLY DEVELOPED TEACHER-MADE MATERIALS FOR SY 2022-2023 | Download |
| 6/14/23 | DM 2023-0375 | CEBU CITY DIVISION OFFICIAL CONTESTANTS FOR REGIONAL FESTIVAL OF TALENT (READ-A-THON A SHOWCASE OF ENGLISH LANGUAGE SKILLS EXHIBITION) | Download |
| 6/21/23 | DM 2023-0374-B | Addendum to DM 374-A Re_Composition of 2023 Pre-Palaro National Qualifying Meet Cluster 3 Committees | Download |
| 6/21/23 | DM 2023-0374-A | COMPOSITION OF 2023 PRE-PALARO NATIONAL QUALIFYING MEET CLUSTER 3 COMMITTEES | Download |
| 6/14/23 | DM 2023-0374 | CONDUCT OF 2023 PRE-NATIONAL QUALIFYING MEET-CLUSTER 3 | Download |
| 6/9/23 | DM 2023-0373-A | 2023 SPORTS STAKEHOLDERS CONVERGENCE | Download |
| 6/9/23 | DM 2023-0373 | 125TH PHILIPPINE INDEPENDENCE DAY | Download |
| 6/8/23 | DM 2023-0372 | DISTRIBUTION OF RICE ALLOWANCE FOR SCHOOLS | Download |
| 6/7/23 | DM 2023-0371 | DIVISION KINDERGARTEN AND MUSABAQAH FESTIVAL OF TALENTS | Download |
| 6/7/23 | DM 2023-0370 | REITERATION ON THE SCHEDULE FOT THE CONDUCT OF CY 2023 QUARTERLY NATIONWIDE SIMULTANEOUS EARTHQUAKE DRILL(NSED) | Download |
| 6/7/23 | DM 2023-0369 | PHILIPPINE SENATE GOLD MEDAL AWARD FOR ACADEMIC EXCELLENCE FOR SCHOOL YEAR 2022-2023 | Download |
| 6/7/23 | DM 2023-0363 | BOOTH EXHIBIT FOR THE PRE-PALARO GAMES CLOSING ACTIVITY | Download |
| 6/7/23 | DM 2023-0368 | RESEARCH O'CLOCK 2023-OPTIMIZING PROGRESSIVE RECOVERY TOWARDS BETTER LEARNING OUTCOMES | Download |
| 6/7/23 | DM 2023-0367 | MORAL RECOVERY PROGRAM | Download |
| 6/7/23 | DM 2023-0366 | YOUTH LEADERSHIP EXCELLENCE AWARDS (YLEA) | Download |
| 6/7/23 | DM 2023-0365 | COORDINATION MEETING FOR THE UPCOMING 2023 REGIONAL FESTIVAL OF TALENTS | Download |
| 6/7/23 | DM 2023-0364 | MEETING OF ALL SCHOOL ALIVE COORDINATORS | Download |
| 6/7/23 | DM 2023-0362 | CEBU CITY COLLEGE SCHOLARSHIP PROGRAM RELEASING OF CAREER PATHING EXAMINATION (CPE) RESULT FOR AY 2023-2024 | Download |
| 6/6/23 | DM 2023-0361 | CALL FOR PROPOSALS FOR FY 2023 INNOVATION GRANTS | Download |
| 6/5/23 | DM 2023-0360 | WINNERS OF THE 2023 DIVISION FESTIVAL OF TALENTS IN SCIENCE STEMAZING COMPETITION | Download |
| 6/5/23 | DM 2023-0359 | PNU-NRCP FUNDED POLICY RESEARCH IN K TO 12 ASSESSMENT SERIES OF SURVEY ACTIVITIES | Download |
| 6/5/23 | DM 2023-0358 | 125th FOUNDING ANNIVERSARY OF THE DEPARTMENT OF EDUCATION | Download |
| 6/5/23 | DM 2023-0357 | CONDUCT OF ACTIVITIES FOR THE HIGHER ORDER THINKING SKILLS PROFESSIONAL LEARNING PACKAGE (HOTS-PLPS) FOR SCIENCE, MATHEMATICS AND ENGLISH TEACHERS | Download |
| 6/5/23 | DM 2023-0356 | PROFESSIONAL REGULATION COMMISSION REQUEST TO RELEASE CERTIFICATION OF REGISTRATION | Download |
| 6/5/23 | DM 2023-0355 | PIMSOLVER AWARDEE_MS. KIERSTEN CANDICE D. SY | Download |
| 6/5/23 | DM 2023-0354 | BERF 2022 ACTION RESEARCH RESULTS DISSEMINATION | Download |
| 6/2/23 | DM 2023-0353 | RECOMPOSITION OF THE DIVISION COMMITTEE ON ANTI-RED TAPE (CART) | Download |
| 6/1/23 | DM 2023-0352 | SUBMISSION OF RESEARCH DELIVERABLES UNDER THE BERF 2023 PROGRAM | Download |
| 6/1/23 | DM 2023-0351 | ARALING PANLIPUNAN FINAL PREPARATION FOR THE CONDUCT OF THE AP DIVISION FESTIVAL OF TALENTS | Download |
| 6/1/23 | DM 2023-0350 | SURVEY ON THE DEMOGRAPHICS OF SOLO PARENT EMPLOYEES IN THE DEPARTMENT OF EDUCATION | Download |
| 5/31/23 | DM 2023-0349 | ONLINE ORIENTATION ON THE INTERIM GUIDELINES ON THE UTILIZATION OF 2023 SPED PROGRAM SUPPORT FUND | Download |
| 5/29/23 | DM 2023-0348 | GRADUATION SCHEDULE FOR GRADE 6 AND GRADE 12 | Download |
| 5/29/23 | DM 2023-0347 | DISSEMINATION ON THE CONDUCT ON THE PREPAREDNESS MEASURES FOR THE SUPER TYPHOON MAWAR(OUTSIDE PAR) | Download |
| 5/26/23 | DM 2023-0346 | IMPLEMENTATION OF CITIZEN CLIENT SATISFACTION SURVEY (CCSS) IN THE DIVISION OFFICE | Download |
| 5/26/23 | DM 2023-0345 | RULES AND MECHANICS OF THE ARALING PANLIPUNAN 2023 DIVISION FESTIVAL OF TALENTS | Download |
| 5/26/23 | DM 2023-0344 | DISSEMINATION ON THE REITERATION OF THE IMPLEMENTATION OF THE MODULAR DISTANCE LEARNING AS PROVIDED IN DEPED ORDER.037 s.2022 | Download |
| 5/26/23 | DM 2023-0343 | MGA NAGWAGI SA DIVISION FESTIVAL OF TALENTS(DFOT) 2023 READ-A-THON FILIPINO | Download |
| 5/26/23 | DM 2023-0342 | CONFERENCE OF EPPTLETVL SCHOOL COORDINATORS AND DIVISION TECHNOLYMPICS WINNERS OF SELECTED AREAS | Download |
| 5/26/23 | DM 2023-0341 | PRESIDENTIAL PROCLAMATION NO. 374 NATIONAL FLAG DAY 2023 | Download |
| 5/24/23 | DM 2023 0340-A | Addendum to DM 340, s.2023 entitled Conduct of the Pre-Palarong Pambansa Cluster 3 Games 2023 | Download |
| 5/24/23 | DM 2023-0340 | CONDUCT OF THE PRE-PALARONG PAMBANSA CLUSTER 3 GAMES 2023 | Download |
| 5/24/23 | DM 2023-0339 | 125TH ANNIVERSARY OF THE PROCLAMATION OF THE PHILIPPINE INDEPENDENCE | Download |
| 5/24/23 | DM 2023-0338 | The Conduct of Presentation Portfolio Assessment for ALS SY 2022-2023 | Download |
| 5/22/23 | DM 2023-0337 | Year 2023 First Quarter Report | Download |
| 5/22/23 | DM 2023-0336 | Rehearsal and Video Recording Schedule for the Regional Showcase of Talents in MAPEH | Download |
| 5/22/23 | DM 2023-0335 | Winners of the Division Technolympics 2023 | Download |
| 5/22/23 | DM 2023-0334 | Araling Panlipunan 2023 Division Festival of Talents | Download |
| 5/22/23 | DM 2023-0333 | Announcement of Vacancies (T III-SHS) | Download |
| 5/22/23 | DM 2023-0332 | Announcement-of-Vacancies-SPED | Download |
| 5/22/23 | DM 2023-0331 | Virtual Division Conference to all PSDSs, Elementary School Heads, District and School Kindergarten Coordinators | Download |
| 5/22/23 | DM 2023-0330 | Training Resource Package Walk Through and Quality Assure Cum Planning Workshop for the Training on Filipino Sign Language and Braile | Download |
| 5/19/23 | DM 2023-0329 | REQUEST FOR SUBMISSION OF UPDATES RELATIVE TO PROCUREMENT CONTRACTS AGREEMENTS WITH THE RECOGNIZED GOVT PRINTERS | Download |
| 5/19/23 | DM 2023-0328 | DIVISION FESTIVAL OF TALENTS – SINING TANGHALAN | Download |
| 5/19/23 | DM 2023-0327 | ADDENDUM TO DIVISION TECHNOLYMPICS 2023 | Download |
| 5/19/23 | DM 2023-0326 | REGIONAL SPORTS TRAINING AND ACCREDITATION OF 2023 CVIRAA TECHNICAL OFFICIALS AND WINNING COACHES | Download |
| 5/18/23 | DM 2023-0325 | INTERNATIONAL AIDS CANDLELIGHT MEMORIAL 2023 | Download |
| 5/18/23 | DM 2023-0324 | CALL FOR APPLICATION OF MODEL SCHOOL FOR SEEDS ASIA-JICA PROJECT ON THE STRENGTHENING AND PROMOTING SCHOOL-BASED DISASTER RISK REDUCTION IN CENTRAL VISAYAS | Download |
| 5/18/23 | DM 2023-0323 | FINALIZATION OF THE CONDUCT OF ARALING PANLIPUNAN FESTIVAL OF TALENTS -DIVISION LEVEL | Download |
| 5/18/23 | DM 2023-0322 | EARLY REGISTRATION FOR SCHOOL YEAR 2023-2024 | Download |
| 5/17/23 | DM 2023-0321 | COORDINATION MEETING FOR THE REGIONAL SHOWCASE OF TALENTS IN MAPEH | Download |
| 5/17/23 | DM 2023-0320 | DIVISION FESTIVAL OF TALENTS IN SCIENCE-STEMAZING | Download |
| 5/16/23 | DM 2023-0319 | Cluster Orientation on the Primer_The Harmonized Curriculum and Guidelines in the Implementation of the Special Program in Science | Download |
| 5/15/23 | DM 2023-0318 | CONDUCT OF 3RD QUARTER SCHOOL MONITORING, EVALUATION AND ADJUSTMENT (SMEA) CONFERENCE FOR SY 2022-2023 | Download |
| 5/15/23 | DM 2023-0317 | SDCC OFFICIAL LIST OF PARTICIPANTS SCHOLAR FOR THE SEAMEO-INNOTECH 2023 | Download |
| 5/15/23 | DM 2023-0316 | PRE-ORIENTATION SEMINAR WORKSHOP FOR THE NEWLY PROMOTED PERSONNEL | Download |
| 7/12/23 | DM 2023-0315-A | CONDUCT OF TRAINING IN PREPARATION FOR THE PALARONG PAMBANSA 2023 | Download |
| 5/12/23 | DM 2023-0315 | SUBMISSION OF REPORT AND OTHER ACTIVITIES RELATED TO THE PILOT IMPLEMENTATION OF INDUCTION PROGRAM FOR BEGINNING TEACHERS (IPBT) (1) | Download |
| 5/12/23 | DM 2023-0314 | PLANNING CONFERENCE ON THE CONDUCT OF ARALING PANLIPUNAN FESTIVAL OF TALENTS -DIVISION LEVEL | Download |
| 5/12/23 | DM 2023-0313 | DIVISION TECHNOLYMPICS 2023 | Download |
| 5/11/23 | DM 2023-0312 | PLANNING CONFERENCE FOR THE PREPARATION OF BIDDING DOCUMENTS FOR THE PALARONG PAMBANSA 2024 | Download |
| 5/11/23 | DM 2023-0311 | INVITATION TO ATTEND THE GABIE SA KABILIN 2023 | Download |
| 5/10/23 | DM 2023-0310 | CORRIGENDUM TO DM No. 287 s. 2023-ONLINE SUBMISSION OF FORM 6 (1) | Download |
| 5/9/23 | DM 2023-0309 | SUBMISSION OF LETTER OF REQUEST FOR GRANTING OF SERVICE CREDIT (FOR SCHOOL DISTRICT-RELATED ACTIVITIES) | Download |
| 5/9/23 | DM 2023-0308 | DIVISION FESTIVAL OF TALENTS READ-A-THON (FILIPINO) | Download |
| 5/9/23 | DM 2023-0306 | DISSEMINATION ON THE INVITATION TO THE 2023 NATIONAL AND REGIONAL WORLD FOOD DAY ON THE SPOT POSTER MAKING CONTEST | Download |
| 5/9/23 | DM 2023-0305 | DISTRIBUTION OF LAPTOP FOR TEACHERS | Download |
| 5/9/23 | DM 2023-0304 | ADDENDUM CORRIGENDUM TO DM N0. 289, s. 2023 ENTITLED DIVISION GUIDELINES ON IMPLEMENTATION OF BLENDED LEARNING MODALITY | Download |
| 5/8/23 | DM 2023-0303 | REITERATION OF DEPED MEMO NO.22 S 2015 ENTITLED ANNUAL PHYSICAL EXAMINATION OF DEPED EMPLOYEES FOR SCHOOL YEAR 2023-2024 | Download |
| 5/8/23 | DM 2023-0302 | Provision of Additional Allocation for School MOOE | Download |
| 5/5/23 | DM 2023-0301 | ADMINISTRATION OF THE 2023 QUALIFYING EXAMINATION FOR ARABIC LANGUAGE AND ISLAMIC STUDIES (QEALIS) | Download |
| 5/5/23 | DM 2023-0300 | DIVISION ORIENTATION ON THE NEW GUIDELINES ON THE CONDUCT OF PRESENTATION PORTFOLIO ASSESSMENT PPA FOR ALTERNATIVE LEARNING SYSTEM | Download |
| 5/5/23 | DM 2023-0299 | ORIENTATION AND PLANNING CONFERENCE OF THE TECHNICAL WORKING GROUP (TWG) FOR THE DIVISION LEVEL FESTIVAL OF TALENTS IN SCIENCE (STEMAZING) | Download |
| 5/5/23 | DM 2023-0298 | BUWANANG PAGPUPULONG | Download |
| 5/4/23 | DM 2023-0297 | CORRIGENDUM TO DM NO.288 S. 2023-ONLINE SUBMISSION OF ALL TRAVEL ORDERS EFFECTIVE MAY 2, 2023 | Download |
| 5/4/23 | DM 2023-0296 | VIRTUAL PLANNING CONFERENCE OF DISTRICT MAPEH CULTURAL COORDINATORS FOR THE DIVISION FESTIVAL OF TALENTS (DFOT) | Download |
| 5/4/23 | DM 2023-0295 | MONTHLY ENGLISH PROGRESS EVALUATION CONFERENCE | Download |
| 5/4/23 | DM 2023-0294 | READING PROGRESS LAUNCH IN REGION 7 | Download |
| 5/4/23 | DM 2023-0293 | MASTERCLASS FOR THE TECHNOLYMPICS PARTICIPANTS AND COACHES | Download |
| 5/4/23 | DM 2023-0292 | PREWORK FOR DIVISION MONITORING EVALUATION AND ADJUSTMENT CONFERENCE | Download |
| 5/4/23 | DM 2023-0291 | ADDENDUM TO DIVISION MEMORANDUM NO.220 S.2023 RE: GIRL SCOUT DISTRICT FIELD ADVISERS DFA MEETING | Download |
| 5/4/23 | DM 2023-0290 | WEARING OF THE PRESCRIBED DEPED UNIFORM ATTIRE | Download |
| 5/2/23 | DM 2023-0289 | DIVISION GUIDELINES ON IMPLEMENTATION OF BLENDED LEARNING MODALITY | Download |
| 4/28/23 | DM 2023-0288 | ONLINE SUBMISSION OF ALL TRAVEL ORDERS EFFECTIVE MAY 2, 2023 | Download |
| 4/26/23 | DM 2023-0287 | FORM 6 | Download |
| 4/25/23 | DM 2023-0286 | MICROSOFT YOUTH AMBASSADORS (MYA) 2.0 PROGRAM | Download |
| 4/24/23 | DM 2023-0285 | CAPACITY-BUILDING-CUM-WRITESHOP | Download |
| 4/24/23 | DM 2023-0284 | PRE-ORAL-PRESENTATION-FOR-AR | Download |
| 4/20/23 | DM 2023-0283 | SUBMISSION OF STATUS REPORT/REQUEST ON THE IMPLEMENTATION OF MDL AND ODL | Download |
| 4/24/23 | DM 2023-0282 | CONFERENCE LINKINGS AND QUALITY PRACTICE(LISQUP) SCHOLARS | Download |
| 4/24/23 | DM 2023-0281 | CALL FOR NOMINATIONS TO THE PUBLIC MANAGEMENT DEVELOPMENT PROGRAM SENIOR EXECUTIVES CLASS(SEC) BATCH 12 OF THE DEVELOPMENT OF THE PHILIPPINES(DAP) | Download |
| 4/24/23 | DM 2023-0280 | POSTPONEMENT OF SCHEDULE DEMONSTRATION FOR SENIOR HIGH SCHOOL TEACHER APPLICATIONS SY 2023-2024 | Download |
| 4/24/23 | DM 2023-0279 | ADDITIONAL SCHEDULE OF CLASSROOM OBSERVATION INDICATORS(COI) – DEMONSTRATION TEACHING OF JUNIOR HIGH SCHOOL TEACHER I APPLICANTS FOR SY 2023-2024 | Download |
| 4/24/23 | DM 2023-0278 | BID EVALUATION CONFERENCE OF VARIOUS PROJECTS OF DEPED CEBU CITY DIVISION | Download |
| 4/24/23 | DM 2023-0276 | POST-QUALIFICATION CONFERENCE OF VARIOUS PROJECTS OF DEPED CEBU CITY DIVISION | Download |
| 4/20/23 | DM 2023-0275 | POSTPONEMENT OF SCHEDULED DEMONSTRATION TEACHING FOR KINDER AND ELEMENTARY TEACHER 1 APPLICANTS | Download |
| 4/20/23 | DM 2023-0274 | REITERATION ON THE DISSEMINATION OF IMPLEMENTING GUIDELINES ON THE CONDUCT OF OFF-CAMPUS ACTIVITIES | Download |
| 4/19/23 | DM 2023-0273 | PRE-ORIENTATION SEMINAR-WORKSHOP PROGRAM FOR THE NEWLY HIRED PERSONNEL | Download |
| 4/19/23 | DM 2023-0272 | EPP/TLE/TVL COORDINATORS AND TECHNOLYMPICS TWG MEETING | Download |
| 4/19/23 | DM 2023-0271 | FIELD ORIENTATION AND FINAL REVIEW OF THE PRIMER: THE HARMONIZED CURRICULUM AND GUIDELINES IN THE IMPLEMENTATION OF THE SPECIAL PROGRAM IN SCIENCE | Download |
| 4/14/23 | DM 2023-0270 | ADDENDUM/CORRIGENDUM TO THE DIVISION MEMORANDUM NO. 252, S. 2023 ENTITLED CEBU CITY DELEGATION FOR CVIRAA 2023 | Download |
| 4/18/23 | DM 2023-0269 | MORAL VALUES SEMINAR FOR ALL ATHLETES, COACHES, CHAPERONS OF CVIRAA 2023 | Download |
| 4/18/23 | DM 2023-0268 | PHILIPPINE BUSINESS FOR EDUCATION (PBEd) EXECUTIVE BRIEF | Download |
| 4/17/23 | DM 2023-0267 | NOTICE OF MEETING | Download |
| 4/17/23 | DM 2023-0266 | 3RD PERIODICAL EXAMS FOR CVIRAA ATHLETES | Download |
| 4/17/23 | DM 2023-0265 | CALL FOR APPLICATIONS TO THE MICROSOFT YOUTH AMBASSADORS (MYA) 2.0 PROGRAM | Download |
| 4/14/23 | DM 2023-0264 | BSP 76th ANNUAL CEBU COUNCIL MEETING | Download |
| 4/14/23 | DM 2023-0263 | DIVISION EXECUTIVE CONFERENCE (April-December 2023) | Download |
| 4/14/23 | DM 2023-0262 | RESCHEDULE OF CLASSROOM DEMONSTRATION OF KINDER AND ELEMENTARY T1 APPLICANTS | Download |
| 4/13/23 | DM 2023-0261 | ADVANCE PARTY OF CEBU CITY DELEGATION FOR CVIRAA 2023 | Download |
| 4/13/23 | DM 2023-0260 | COORDINATION MEETING FOR CVIRAA WORKING COMMITTEE AND COACHES | Download |
| 4/13/23 | DM 2023-0259 | RESCHEDULING OF CLASSROOM OBSERVATION – DEMONSTRATION TEACHING ON APRIL 18, 2023 TO APRIL 24, 2023 | Download |
| 4/13/23 | DM 2023-0258 | DISSEMINATION OF THE REQUEST FOR PARTNERSHIP SUPPORT/ASSISTANCE FOR NESTLE-BEARBRAND ANG BATANG MAYTIBAY 2023 AWARDS | Download |
| 4/13/23 | DM 2023-257 | PRE-BIDDING-OF-VARIOUS-PROJECTS-OF-DEPED-CEBU-CITY-DIVISION | Download |
| 4/12/23 | DM 2023-0256 | RESHEDULING OF CLASSROOM OBSERVATION DEMONSTRATION TEACHING FOR SENIOR HIGH SCHOOL TEACHER/APPLICANTS FOR SY 2023-2024 | Download |
| 4/12/23 | DM 2023-0254 | SAIM INTERNATIONAL MATHEMATICS AND SCIRNCE OLYMPICS | Download |
| 4/12/23 | DM 2023-0255 | CEBU CITY COLLEGE SCHOLARSHIP CAREER PATHING EXAMINATION FOR SY 2023-2024 | Download |
| 4/12/23 | DM 2023-0253 | DISSEMINATION OF THE NAME AND TITLE OF THE SCHOOLS DIVISION SUPERINTENDENT AND ASSISTANT SCHOOLS DIVISION SUPERINTENDENT | Download |
| 4/11/23 | DM 2023-0252 | CEBU CITY DELEGATION FOR CVIRAA 2023 | Download |
| 4/11/23 | DM 2023-0251 | GRADUATE DIPLOMA IN CULTURAL EDUCATION (GDCE) AND GRADUATE DIPLOMA IN TEACHING THE ARTS (GDTA) | Download |
| 4/11/23 | DM 2023-0250 | EXTENSION TO THE PERIOD OF CONSULTATIONS AND APPLICATIONS FOR CHANGES IN TUITION/OTHER SCHOOL FEES, RENEWAL OF PERMITS TO OPERATE, AND NEW COURSE OFFERINGS OF PRIVATE EDUCATIONAL INSTITUTIONS IN LIGHT OF THE ADJUSTED SCHOOL CALENDAR FOR THE SCHOOL YEAR 2023-2024 | Download |
| 4/11/23 | DM 2023-0249 | CONDUCT OF DEMONSTRATION TEACHING (COI) FOR SENIOR HIGH SCHOOL TEACHERS & APPLICANTS | Download |
| 4/11/23 | DM 2023-0248 | QUARTERLY PROGRAM IMPLEMENTATION REVIEW, MONITORING, AND STRATEGIC MEETINGS FOR ALL ARALING PANLIPUNAN AND HUMSS DISTRICT COORDINATORS | Download |
| 4/5/23 | DM 2023-0247 | SCHOOL READINESS ASSESSMENT FOR THE CONDUCT OF COMPUTER BASED TESTING(CBT) | Download |
| 4/5/23 | DM 2023-0246 | CONDUCT OF VISIT TO SCHOOL CHILD PROTECTION COMMITTEES | Download |
| 4/5/23 | DM 2023-0245 | REITERATION OF THE POLICY ON DRESS CODE FOR SCHOOLS DIVISION EMPLOYEES | Download |
| 4/4/23 | DM 2023-0244 | LIST OF RECEIVED ACTION RESEARCH PROPOSALS UNDER THE BASIC EDUCATION RESEARCH FUND(BERF) 2023 PROGRAM | Download |
| 4/4/23 | DM 2023-0243 | LIST OF EVALUATED ACTION RESEARCH PROPOSALS UNDER THE BASIC EDUCATION RESEARCH FUND(BERF) 2023 PROGRAM | Download |
| 4/3/23 | DM 2023-0242 | ADOPTION OF DEPED EMPLOYEES' PROVIDENT FUND LOAN ACCOUNT TRANSFER | Download |
| 4/3/23 | DM 2023-0241 | SUSPENSION OF WORK ON GOVERNMENT OFFICES ON APRIL 05,2023 | Download |
| 4/3/23 | DM 2023-0240 | INSTALLATION OF NEW SDS AND ASDS and TURN-OVER OF RESPONSIBILITY | Download |
| 3/31/23 | DM 2023-0239 | CALL FOR NOMINATIONS TO THE PUBLIC MANAGEMENT DEVELOPMENT PROGRAMS MIDDLE MANAGERS CLASS (PMDP-MMC) BATCH 32 OF THE DEVELOPMENT ACADEMY OF THE PHILIPPINES(DAP) | Download |
| 3/31/23 | DM 2023-0238 | PROGRESS EVALUATION CONFERENCE ON MEP-ALIVE IMPLEMENTATION | Download |
| 3/31/23 | DM 2023-0237 | ADDITIONAL JUNIOR HIGH SCHOOL TEACHER 1 APPLICANTS FOR SY 2023-2024 TO TAKE THE NON-CLASSROOM OBSERVATION INDICATORS (NCOI)- TEACHER REFLECTION FORM (TRF) WRITTEN EXAM | Download |
| 3/31/23 | DM 2023-0236 | LAUNCHING OF DIVISION DEVELOPMENT PLAN 2023-2028 | Download |
| 3/30/23 | DM 2023-0235 | ADDITIONAL CONTEST FOR DIVISION TECHNOLYMPICS 2023 | Download |
| 3/30/23 | DM 2023-0233 | COMMENCEMENT OF THE 23RD GAWAD KALASAG SEAL AND SPECIAL AWARDS FOR EXCELLENCE IN DISASTER RISK REDUCTION AND MANAGEMENT (DRRM) AND HUMANITARIAN ASSISTANCE (CY 2023) | Download |
| 3/30/23 | DM 2023-0234 | ADDENDUM TO DIVISION MEMORANDUM NO. 218 S. 2023 RE ADMINISTRATION OF TRF(NCOI) FOR SENIOR HIGH SCHOOL TEACHER, APPLICANTS | Download |
| 3/29/23 | DM 2023-0232 | SUBMISSION OF ADDITIONAL REQUIREMENTS FOR APPLICATIONS FOR VARIOUS POSITIONS | Download |
| 3/29/23 | DM 2023-0231 | VIRTUAL BROWN BAG SESSION ON THE COMPLETION OF MIDYEAR INSET PROGRAM COMPLETION REPORT(PCR) | Download |
| 3/27/23 | DM 2023-0229 | LIST OF SUBMITTED ACTION RESEARCH PROPOSALS UNDER THE BASIC EDUCATION RESEARCH FUND(BERF) 2023 PROGRAM | Download |
| 3/28/23 | DM 2023-0230 | ANNOUNCEMENT OF APPLICATION FOR 2024 AUSTRALIAN AWARDS SCHOLARSHIPS | Download |
| 3/28/23 | DM 2023-0226 | ADDENDUM TO DIVISION MEMORANDUM NO. 209 S. 2023 RE CONDUCT OF DEMONSTRATION TEACHING(COI) AND ADMINISTRATION OF TRF(NCOI) FOR KINDER AND ELEMENTARY APPLICATIONS | Download |
| 3/28/23 | DM 2023-0228 | PRE-ASSESSMENT OF ALS LEARNERS PORTFOLIO PRIOR TO THE INITIAL, INTERDISTRICT AND FINAL PRESENTATION PORTFOLIO ASSESSMENT | Download |
| 3/28/23 | DM 2023-0225 | GUIDELINES ON RECRUITMENT, SELECTION AND APPOINTMENT IN THE DEPARTMENT OF EDUCATION | Download |
| 3/28/23 | DM 2023-0227 | ADDENDUM TO DIVISION MEMORANDUM NO. 219, S. 2023 RE ADMINISTRATION FOR NON-CLASSROOM OBSERVATION INDICATORS(NCOI)ITEACHER REFLECTION FORM(TRF)WRITTEN EXAM TO JUNIOR HIGH SCHOOL TEACHER I APPLICANTS FOR SY 2023-2024 | Download |
| 3/28/23 | DM 2023-0224 | DISTRIBUTION OF DELL LAPTOP, ALCHOHOL & HANDSOAP | Download |
| 3/27/23 | DM 2023-0223 | DISTRIBUTION OF ELEMENTARY PUPILS FACE MASKS | Download |
| 3/27/23 | DM 2023-0222 | SCHEDULE OF CLASSROOM OBSERVATION INDICATORS(COI)-DEMONSTRATION TEACHING IF JUNIOR HIGH SCHOOL TEACHER I APPLICANTS FOR SY 2023-2024 | Download |
| 3/27/23 | DM 2023-0221 | 3RD & 4TH QUARTERS OF S.Y. 2022-2023 LIBRARY HUB BOOK BORROWING | Download |
| 3/24/23 | DM 2023-0220 | GIRL SCOUT DISTRICT FIELD ADVISERS(DFA) MEETING | Download |
| 3/24/23 | DM 2023-0219 | ADMINISTRATION OF NON-CLASSROOM OBSERVATION INDICATORS(NCOI)-TEACHER REFLECTION(TRF) WRITTEN EXAM TO JUNIOR HIGH SCHOOL TEACHER I APPLICANTS FOR SY 2023-2024 | Download |
| 3/24/23 | DM 2023-0218 | ADMINISTRATION OF THE (NCOI) FOR SENIOR HIGH SCHOOL TEACHER/APPLICANTS | Download |
| 3/24/23 | DM 2023-0217 | WECANBEQUALL: A FORUM ON WOMEN EMPOWERMENT AND WOMENS RIGHTS | Download |
| 3/24/23 | DM 2023-0216 | PTA FEDERATION MONTHLY MEETING | Download |
| 3/24/23 | DM 2023-0215 | SDO CEBU CITY SUPPORT TO CCFSPTAI TO VISIT A SCHOOL PROJECT | Download |
| 3/23/23 | DM 2023-0214 | NATIONAL SEARCH FOR DAKILANG PILIPINO AWARDS | Download |
| 3/23/23 | DM 2023-0213 | AREA OF ASSIGNMENT OF DEPED PROJECT ENGINEERS ARCHITECTS AND AREA MANAGERS OF EDUCATION FACILITIES DIVISION(EFD) | Download |
| 3/23/23 | DM 2023-0212 | RECOMPOSITION OF THE TECHNICAL WORKING GROUP FOR CONTINUING PROFESSIONAL DEVELOPMENT(CPD) ACCREDITATION OF PROGRAMS | Download |
| 3/22/23 | DM 2023-0211 | OCULAR INSPECTION FOR SVIRAA BILLETING | Download |
| 3/22/23 | DM 2023-0210 | SCHOOL PANTAWID COORDINATRS ORIENTATION | Download |
| 3/22/23 | DM 2023-0209 | CONDUCT OF DEMONSTRATION TEACHING (COI) AND ADMINISTRATION OF TRF(NCOI) FOR KINDE AND ELEMENTARY TEACHERAPPLICANTS | Download |
| 3/22/23 | DM 2023-0208 | SUPPORT FOR THE LINKING STANDARDS AND QUALITY PRACTICE (LISQIP) PROGRAM AND ITS SHOLARS | Download |
| 3/22/23 | DM 2023-0207 | CIVIL SERVICE ROVII 2023 TRAINING INVITATION | Download |
| 3/22/23 | DM 2023-0206 | DIVISION COMMITTEES FOR THE EVALUATION OF DOCUMENTS & ONSITE/VIRTUAL VALIDATION ON THE SEARCH FOR THE 2023 MOST OUTSTANDING PROGRAM IMPLEMENTERS(OPI) | Download |
| 3/21/23 | DM 2023-0205 | CALL FOR PARTICIPANTS TO THE MICROSOFT IMAGINE JUNIOR CUP (ICJ) 2023 | Download |
| 3/21/23 | DM 2023-0204 | USE OF PRC-CPD TEMPLATES FOR PDP-PRC ACCREDITATION | Download |
| 3/21/23 | DM 2023-0203 | AMENDMENT TO THE PANATANG MAKABAYAN | Download |
| 3/21/23 | DM 2023-0202 | DISSEMINATION OF PARTICIPATION TO THE DOH'S ONLINE SURVERY ON THE ACCESS TO PRIMARY CARE FACILITIES AND SERVICES OF GOVERNMENT EMPLOYEES AND THEIR IMMEDIATE FAMILY | Download |
| 3/21/23 | DM 2023-0201 | CALL FOR NOMINATION OF PARTICIPANTS FOR COHORT 4 LUNDUYAN SA KAHUSAYAN AND CYLCE 2 OF SEAMEO INNOTECH BATCH 2 COURSES | Download |
| 3/21/23 | DM-2023-0199 | ADDENUM-CORRIGENUM-TO-THE-DIVISION-MEMORANDUM-NO.-162-S.-2023-ENTITLED-30TH-CEBU-CITY-OLYMPICS | Download |
| 3/21/23 | DM 2023-0200 | OBSERVANCE OF FLEXIBLE WORKING HOURS FOR MUSLIM TEACHING AND NON-TEACHING PERSONNEL DURING THE MONTH OF RAMADAN | Download |
| 3/21/23 | DM 2023-0198 | SCHOOL BASED FEEDING PROGRAM FOR SY 2022-2023 | Download |
| 3/21/23 | DM 2023-0197 | CALL FOR HOST SCHOOLS OF THE ASEAN DATA SCIENCE EXPLORERS ENABLERS SESSIONS | Download |
| 3/21/23 | DM 2023-0196 | FIELD TESTING OF THE COMPETENCY-BASED TEST ITEMS IN SCIENCE | Download |
| 3/20/23 | DM 2023-0195 | NOTICE-OF-MEETING-FOR-THE-DISTRIBUTION-OF-RICE-ALLOWANCE | Download |
| 3/20/23 | DM 2023-0194 | WORKSHOP, DATA VALIDATION AND SIGNING OF ACCOMPLISHED BASIC EDUCATION INFORMATION SYSTEM (BEIS) SCHOOL PROFILE FOR SCHOOL YEAR 2022-2023 | Download |
| 3/20/23 | DM 2023-0192 | SEARCH FOR THE 2023 DEPED REGION VII MOST OUTSTANDING PROGRAM IMPLEMENTERS(OPI) | Download |
| 3/20/23 | DM 2023-0193 | MORATORIUM ON THE IMPLEMENTATION OF DEPED ORDER NO. 001, S. 2020 | Download |
| 3/20/23 | DM 2023-0191 | SCHOOL SELF-ASSESSMENT OF SBM LEVEL OF PRACTICE | Download |
| 3/20/23 | DM 2023-0190 | ON-CAMPUS PhilSys REGISTRATION | Download |
| 3/20/23 | DM 2023-0189 | VIRTUAL ORIENTATION ON THE NEW MSP FOR TEACHER I ASPIRANTS | Download |
| 3/16/23 | DM 2023-0188 | DISSEMINATION OF MEMORANDUM NO. OUF-2023-0139 | Download |
| 3/15/23 | DM 2023-0187 | VERY URGENT SPECIAL MEETING RE FY 2021 PBB CONCERNS | Download |
| 3/15/23 | DM 2023-0186 | REITERATION ON THE SCHEDULE FOR THE CONDUCT OF CY 2023 QUARTERLY NATIONWIDE SIMULTANEOUS EARTHQUAKE DRILL | Download |
| 3/15/23 | DM 2023-0185 | 9TH CEBU CITY PRIVATE SCHOOLS ADMINISTRATORS ASSOCATION TEACHERS CONGRESS | Download |
| 3/15/23 | DM 2023-0184 | SUBMISSION OF ACTION RESEARCH PROPOSALS FOR PRE-ORAL PRESENTATION UNDER THE 2023 BASIC EDUCATION RESEARCH FUND(BERF) PROGRAM | Download |
| 3/15/23 | DM 2023-0183 | DIVISION TECHNOLYMPICS 2023 | Download |
| 3/15/23 | DM 2023-0182 | ORIENTATION OF THE DEPED ORDER NO. 54, S. 2022 | Download |
| 3/15/23 | DM 2023-0181 | WAIVING OF REGISTRATION FEES FOR THE REGULAR PHILIPPINE EDUCATIONAL PLACEMENT TEST ( PEPT) | Download |
| 3/15/23 | DM 2023-0180 | REITERATING DEPED ORDERS AND REGIONAL MEMORANDUM RELATED TO THE STRENGTHENING THE FIRE SAFETY AND AWARENESS PROGRAM | Download |
| 3/14/23 | DM 2023-0179 | 1ST-DEPED-NEU-DIVISION-OF-CEBU-CITY-CHAPTER-GENERAL-ASSEMBLY-2023 | Download |
| 3/13/23 | DM 2023-0177 | VIRTUAL QUALITY ASSURANCE OF THE-LEARNING-RESOURCES | Download |
| 3/13/23 | DM 2023-0178 | CONTEXTUALIZED SCIENCE LABORATORY FORMS | Download |
| 3/10/23 | DM 2023-0176 | DEPED CEBU CITY ADVOCACY ON DISSEMINATION ENHANCEMENT THROUGH TELECOMMUNICATIONS ENGAGEMENT | Download |
| 3/10/23 | DM 2023-0175 | SEAMEO SEN SCHOLARSHIP OFFERING FOR MARCH 2023 | Download |
| 3/10/23 | DM 2023-0174 | MATATAG BRANDING GUIDELINES AND TEMPLATES | Download |
| 3/10/23 | DM 2023-0173 | DIVISION GUIDELINES ON INCOME GENERATING PROJECT | Download |
| 3/10/23 | DM 2023-0172 | PRE-ORIENTATION SEMINAR-WORKSHOP PROGRAM FOR THE NEWLY PROMOTED PERSONNEL | Download |
| 3/10/23 | DM 2023-0171 | WOMENS MONTH VOLLEYBALL LEAGUE | Download |
| 3/10/23 | DM 2023-0170 | GO SCAN | Download |
| 3/10/23 | DM 2023-0169 | SPECIAL MEETING RE FY 2021 PBB CONCERNS | Download |
| 3/10/23 | DM 2023-0168 | MEETING WITH THE MEMBERS OF THE COMMITTEES ON NEWSLETTER AND PROTOCOL OFFICERS ANNOUNCERS FOR THE 30TH CEBU CITY OLYMPICS | Download |
| 3/10/23 | DM 2023-0167 | IMPLEMENTATION OF 2023 ME @ CID PROGRAM | Download |
| 3/10/23 | DM 2023-0166 | STRICT COMPLIANCE WITH DEPED POLICIES ON SCHOOL CANTEENS AND HEALTHY BEVERAGE CHOICES IN SCHOOLS AND OFFICES | Download |
| 3/9/23 | DM 2023-0165 | MANAGEMENT OF CASES OF COMMUNICABLE INFECTIOUS TRANSMISSIBLE DISEASES IN SCHOOLS | Download |
| 3/8/23 | DM 2023-0164 | COORDINATION-MEETING-FOR-CEBU-CITY-OLYMPICS.pdf | Download |
| 3/8/23 | DM 2023-0162 | 30TH CEBU CITY OLYMPICS | Download |
| 3/8/23 | DM 2023-0163 | COMPOSITION OF THE SCHOOLS DIVISION OFFICE PERFORMANCE | Download |
| 3/7/23 | DM 2023-0161 | MONTHLY MEETING OF EPP TLE TVL COORDINATORS | Download |
| 3/7/23 | DM 2023-0160 | REVOCATION OF LICENSE TO OPERATE | Download |
| 3/7/23 | DM 2023-0159 | SEAMEO QITEP IN MATHEMATICS SCHOLARSHIP OFFERING FOR FY 2023 | Download |
| 3/6/23 | DM 2023-0158 | SDO CEBU CITY SUPPORT TP LOCAL SCHOOL BOARD PROJECTS | Download |
| 3/6/23 | DM 2023-0157 | CLASSES TO CONTINUE AMIDST POSSIBLE TRANSPORT STRIKE | Download |
| 3/6/23 | DM 2023-0156 | ANNOUNCEMENT OF VACANCIES | Download |
| 3/7/23 | DM 2023-0155 | 2023 ADDENDUM-CORRIGENDUM-TO-DM-NO.-095-S-2023-RE-RECRUITMENT-SELECTION-AND-HIRING-OF-TEACHERS-1-APPLICANT | Download |
| 3/3/23 | DM 2023-0154 | STRATEGIES DURING SUSPENSION OF CLASSES | Download |
| 3/3/23 | DM 2023-0153 | ADDENDUM-CORRIGENDUM-ON-DM-0022S.-2023-RE-ACCOMPLISHMENT-AND-SUBMISSION-OF-SWORN-STATEMENT-OF-ASSETS | Download |
| 3/3/23 | DM 2023-0152 | NDCP's CALL FOR NOMINATION FOR THE MASTER IN NATIONAL SECURITY ADMINISTRATION (MNSA) | Download |
| 3/3/23 | DM 2023-0151 | REQUEST FOR SUBSTITUTE TEACHER | Download |
| 3/2/23 | DM 2023-0150 | CONDUCT OF THE AGENCY PROCUREMENT COMPLIANCE AND PERFORMACE INDICATORS | Download |
| 3/2/23 | DM 2023-0149 | ONSITE INSPECTION AND POST QUALIFICATION | Download |
| 3/1/23 | DM 2023-0148 | ANNOUNCEMENT OF VACANCIES | Download |
| 3/1/23 | DM 2023-0147 | ANNOUNCEMENT OF VACANCIES | Download |
| 3/1/23 | DM 2023-0146 | DISTRIBUTION OF SAPAT DAPAT FINANCIAL LITERACY LEARNING MATERIALS | Download |
| 3/1/23 | DM 2023-0145 | ASSESSMENT OF LEARNERS WITH SPECIAL NEEDS FOR SPECIAL EVENTS | Download |
| 3/1/23 | DM 2023-0144 | SUBMISSION OF PLANNED LEAVE FOR CALENDAR YEAR 2023 | Download |
| 3/1/23 | DM 2023-0143 | GUIDELINES IN UTILIZATION OF COMPENSATORY OVERTIME CREDIT (COC) EVERY MONTH | Download |
| 2/28/23 | DM 2023-0142 | CORRIGENDUM AND ADDENDUM TO DIVISION MEMORANDUM NO 111 AND 114,S 2023 RE PROJECT R.E.A.D.Y (RESISTANCE AND EDUCATION AGAINST DRUGS FOR THE YOUTH) | Download |
| 2/28/23 | DM 2023-0141 | BID EVALUATION AND POST QUALIFICATION CONFERENCE | Download |
| 2/28/23 | DM 2023-0140 | AMENDMENT TO THE PANATANG MAKABAYAN | Download |
| 2/28/23 | DM 2023-0139 | 2023 NATIONAL WOMEN'S MONTH CELEBRATION | Download |
| 2/28/23 | DM 2023-0138 | ADDENDUM TO THE REITERATION ON THE IMPLEMENTATION OF FLEXIBLE WORKING HOURS | Download |
| 2/27/23 | DM 2023-0137 | ACCOMPLISHMENT OF 2023 INSET MONITORING OBSERVATION FORM | Download |
| 2/27/23 | DM 2023-0136 | CORRIGENDUM TO THE DIVISION MEMORANDUM NO.123, ENTITLED FACE TO FACE MONTHLY MEETING OF ALL PUBLIC ELEMENTARY AND SECONDARY | Download |
| 2/23/23 | DM 2023-0135 | 2023-WREATH-LAYING-CEREMONY-OF-CEBU-CITY-86TH-CHARTER-DAY-CELEBRATION | Download |
| 2/23/23 | DM 2023-0134 | VERY-URGENT-FY-2021-PBB-SUBMISSION-OF-FORM-1.0-REPORT-ON-RANKING-OF | Download |
| 2/23/23 | DM 2023-0133 | BID-EVALUATION-AND-POST-QUALIFICATION-CONFERENCE-OF-VARIOUS-PROJECTS | Download |
| 2/23/23 | DM 2023-0132 | 2ND PHASE DEVELOPMENT OR COMPLETION OF UNIFIED SLM-BASED TEACHING LEARNING GUIDES | Download |
| 2/23/23 | DM 2023-0131 | FACE TO FACE SPECIAL MEETING OF PUBLIC REGISTERED GUIDANCE COUNSELORS | Download |
| 2/23/23 | DM 2023-0130 | REITERATION OF DEPED ORDER POLICIES ON THE CONDUCT OF CO-CURRICULAR ,EXTRA CURRICULAR AND OTHER SCHOOLS AND OFF-CAMPUS ACTIVITIES | Download |
| 2/21/23 | DM 2023-0129 | CONDUCT OF 2ND QUARTER SCHOOL MONITORING EVALUATION AND ADJUSTMENT CONFERENCE FOR SY 2022 2023 | Download |
| 2/21/23 | DM 2023-0128 | POST-QUALIFICATION CONFERENCE OF VARIOUS PROJECT OF DEPED CEBU CITY DIVISION | Download |
| 2/21/23 | DM 2023-0127 | BID EVALUATION CONFERENCE OF VARIOUS PROJECTS OF DEPED CEBU CITY DIVISION | Download |
| 2/20/23 | DM 2023-0126 | MONTHLY CONFERENCE OF DISTRICT MAPEH-CULTURAL COORDINATORS | Download |
| 2/20/23 | DM 2023-0125 | 2023 YEAR-END PRIVATE SCHOOLS DIVISION CONFERENCE | Download |
| 2/20/23 | DM 2023-0124 | SUBMISSION OF TECHNICAL ASSISTANCE (TA) PLANS | Download |
| 2/20/23 | DM 2023-0123 | FACE TO FACE MONTHLY MEETING OF ALL PUBLIC ELEMENTARY AND SECONDARY EsP DISTRICT COORDINATORS, HOMEROOM GUIDANCE AND CAREER GUIDANCE DISTRICT COORDINATORS/DESIGNATES | Download |
| 2/20/23 | DM 2023-0122 | ANNOUNCING AND AWARDING OF WINNERS IN THE NESTLE WELLNESS CAMPUS PROGRAM BEST IMPLEMENTING SCHOOLS FOR SY 2022- 2023 | Download |
| 2/20/23 | DM 2023-0121 | CORRIGENDUM TO DIVISION MEMORANDUM NO. 110 S. 2023 -DIVISI0N CONFERENCE) | Download |
| 2/20/23 | DM 2023-0120 | IMPLEMENTATION OF THE STANDARDIZED CITIZEN CLIENTS SATISFACTION SURVEY (CCSS) IN THE DEPARTMENT OF EDUCTION | Download |
| 2/17/23 | DM 2023-0119 | ORIENTATION SEMINAR-WORKSHOP PROGRAM FOR THE NEWLY-HIRED PERSONNEL | Download |
| 2/17/23 | DM 2023-0118 | REITERATION OF THE CALL FOR ACTION RESEARCH PROPOSALS FOR CY 2023 | Download |
| 2/17/23 | DM 2023-0117 | UPDATED 2023 INDICATIVE CALENDAR OF RESEARCH ACTIVITIES | Download |
| 2/17/23 | DM 2023-0116 | SECOND QUARTER DIVISION PROGRAM IMPLEMENTATION REVIEW IN MATHEMATICS CURRICULUM FOR SCHOOL YEAR 2022-2023 | Download |
| 2/16/23 | DM 2023-0115 | COMMEMORATION OF SAFER INTERNET DAY PHILIPPINES 2023 | Download |
| 2/16/23 | DM 2023-0114 | ADDENDUM TO DIVISION MEMORANDUM NO.111, S. 2023 RE PROJECT R.E.A.D.Y. (RESISTANCE EDUCATION AGAINST DRUGS FOR THE YOUTH) | Download |
| 2/15/23 | DM 2023-0113 | RESPONSIBLE USE OF SOCIAL MEDIA | Download |
| 2/14/23 | DM 2023-0112 | CEBU CITY CHARTER DAY DEPED RELATED ACTIVITIES | Download |
| 2/14/23 | DM 2023-0111 | PROJECT R.E.A.D.Y | Download |
| 2/14/23 | DM 2023-0110 | DIVISION EXECUTIVE CONFERENCE | Download |
| 2/14/23 | DM 2023-0109 | DISSEMINATION OF DEPED ORDER NO. 53 2022 IMPLEMENTING GUIDELINES | Download |
| 2/14/23 | DM 2023-0108 | COORDINATION MEETING OF SCHOOLS IMPLEMENTING GOVERNMENT ASSISTANCE AND SUBSIDIES PROGRAM | Download |
| 2/14/23 | DM 2023-0107 | DISSEMINATION OF MONITORING OF DRRM CCAM AND EIE PROGRAMS ACTIVITIES AND PROJECTS IMPLEMENTATION TEMPORARY LEARNING SPACES OF OF THE AFFECTED SCHOOLS ON TY ODETTE | Download |
| 2/14/23 | DM 2023-0106 | 2023 DIVISION ONLINE NEEDS ASSESSMENT SURVEY FOR NON TEACHING PERSONNEL | Download |
| 2/14/23 | DM 2023-0105 | DISSEMINATION OF THE 2ND RUN OF THE INFECTION,PREVENTION AND CONTROL IN SCHOOLS MASSIVE OPEN ONLINE COURSE | Download |
| 2/14/23 | DM 2023-0104 | FACE TO FACE MEETING WITH ALL SHS WORK IMMERSION FOCAL | Download |
| 2/13/23 | DM 2023-0103 | DISSEMINATION OF THE HEALTHY SCHOOL CARAVAN PROGRAM BY THE DEPARTMENT OF HEALTH IN PARTNERSHIP WITH AQADVERTISING | Download |
| 2/10/23 | DM 2023-0102 | 2023 CEBU CITY NATIONAL SCIENCE HIGH SCHOOL GRADE 7 AND GRADE 11 ENTRANCE EXAMINATION | Download |
| 2/10/23 | DM 2023-0101 | DELIVERY AND TURNOVER OF USAID'S HANDWASHING STATIONS TO IDENTIFIED SCHOOL RECIPIENTS | Download |
| 2/9/23 | DM 2023-0100 | OPENING OF BID CONFERENCE OF VARIOUS PROJECTS OF DEPED CEBU CITY DIVISION | Download |
| 2/9/23 | DM 2023-0099 | DISSEMINATION OF THE DEPED ORDER NO.002 ENTITLED AMENDMENT TO DEPED ORDER NO.017, S.2019 | Download |
| 2/9/23 | DM 2023-0098 | RENEWAL OF CONTRACTS OF DEPED PROJECT ENGINEERS | Download |
| 2/9/23 | DM 2023-0097 | CONDUCT OF MID-YEAR IN-SERVICE TRAINING FOR TEACHERS | Download |
| 2/9/23 | DM 2023-0096 | 2023 SEARCH FOR OUTSTANDING GOVERNMENT WORKERS | Download |
| 2/8/23 | DM 2023-0095 | RECRUITMENT,SELECTION,AND HIRING OF TEACHER 1 APPLICANTS FOR SY 2023-2024 | Download |
| 2/8/23 | DM 2023-0094 | DISSEMINATION OF EXCERPT FROM THE MINUTES OF THE REGULAR SESSION HELD BY THE SANGUNIANG PANLUNGSOD OF THE CITY OF CEBU IN ITS SESSION HALL ON JANUARY 18 2023 | Download |
| 2/8/23 | DM 2023-0093 | MULTI-YEAR GUIDELINES ON THE RESULTS -BASED PERFORMANCE MANAGEMENT SYSTEM PHILIPPINES PROFESSIONAL STANDARDS FOR TEACHERS | Download |
| 2/8/23 | DM 2023-0092 | RECONSTITUTIONOF THE MANAGEMENT SUPPORT COMMITTEE FOR BAGUIO TEACHERS CAMP | Download |
| 2/8/23 | DM 2023-0091 | POSTER MAKING CONTEST AND ORALLY FIT CHILD CAMPAIGN | Download |
| 2/8/23 | DM 2023-0090 | PRE-ORIENTATION SEMINAR-WORKSHOP PROGRAM FOR THE NEWLY PROMOTED PERSONNEL | Download |
| 2/7/23 | DM 2023-0089 | REITERATION ON THE IMPLEMETATION OF FLEXIBLE WORKING HOURS FOR THE NON TEACHING PERSONNEL | Download |
| 2/7/23 | DM 2023-0088 | EXCERPTS FROM THW MINUTES OF THE REGULAR SESSION HELD BY THE SANGGUNIANG PANGLUNGSOD OF THE CITY OF CEBU IN ITS SESSION HALL ON JANUARY 18 2023 | Download |
| 2/7/23 | DM 2023-0087 | SURVEY ON THE REVISION OF SCHOOL REDISTRICTING POLICY | Download |
| 2/6/23 | DM 2023-0086 | IDENTIFIED SCHOOLS FOR CITE TECHNICAL INSTITUTE INCORPORATED ACADEMIC DANCE AND ART CONTESTS | Download |
| 2/6/23 | DM 2023-0085 | MULTIFACTOR ANALYSES ON THE LEARNERS PERFORMANCE IN SCIENCE FOR THE SECOND QUARTER OF SY 2022-2023 | Download |
| 2/6/23 | DM 2023-0084 | MONTHLY ENGLISH PROGRESS EVALUATION CONFERENCE | Download |
| 2/6/23 | DM 2023-0083 | WORLD THINKING DAY CAMP FOR SENIOR AND CADET GIRL SCOUTS | Download |
| 2/6/23 | DM 2023-0082 | ASSIGNMENT AND SUBMISSION OF THE LESSON EXEMPLARS IN SCIENCE WITH COMPREHENSIVE EDUCATION INTEGRATION | Download |
| 2/6/23 | DM 2023-0081 | SUBMISSION OF PDP LDI 2023 FOR APPLICATION FOR PRC ACCREDITATION | Download |
| 2/3/23 | DM 2023-0080 | SCHEDULE FOR DISTRIBUTION OF SF9 REPORT CARD | Download |
| 2/2/23 | DM 2023-0079 | BEING ONE DURING THE LIVE VIEWING OF THE BASIC EDUCATION REPORT 2023 | Download |
| 2/2/23 | DM 2023-0078 | ASSIGNMENT OF NEWLY APPOINTED DIRECTORS IN THE DEPARTMENT OF EDUCATION | Download |
| 2/2/23 | DM 2023-0077 | ANNOUNCING THE VACANT POSITION IN THE DEPARTMENT OF EDUCATION REGION VII | Download |
| 2/2/23 | DM 2023-0076 | VISAYAS REGIONAL SENIOR AND CADET CONFERENCE | Download |
| 2/2/23 | DM 2023-0075 | CONDUCT OF WORK IMMERSION FOR SY 2022 2023 | Download |
| 2/2/23 | DM 2023-0074 | COORDINATION MEETING FOR ARALING PANLIPUNAN AND SHS DISTRICT AND SCHOOL COORDINATORS | Download |
| 2/2/23 | DM 2023-0073 | SUBMISSION OF 2023 ACTION PLAN OF CID PERSONNEL | Download |
| 2/2/23 | DM 2023-0072 | ADVISORY ON THE UTILIZATION OF ONLINE LEARNING RESOURCES LINKS | Download |
| 2/2/23 | DM 2023-0071 | INVITATION FOR EXPANSION OF SPECIAL PROGRAM IN FOREIGN LANGUAGE SPANISH | Download |
| 2/2/23 | DM 2023-0070 | INFORMATION DISSEMINATION OF CEBU CITY COLLEGE SCHOLARSHIP PROGRAM | Download |
| 2/1/23 | DM 2023-0069 | PRE-BIDDING CONFERENCE OF VARIOUS PROJECTS OF DEPED CEBU CITY DIVISION | Download |
| 2/1/23 | DM 2023-0068 | CEBU CITY CHARTER DAY BALAK OG AWIT CONTEST | Download |
| 1/31/23 | DM 2023-0067 | MONTHLY CONFERENCE OF SCHOOL AND DISTRICT SCIENCE COORDINATORS | Download |
| 1/31/23 | DM 2023-0066 | ADDENDUM SPECIAL MEETING OF ALL SCHOOL SALN IN CHARGE | Download |
| 1/31/23 | DM 2023-0065 | AN ORDER ALLOWING THE CONDUCT OF IN PERSON ACTIVITIES IN SCHOOLS | Download |
| 1/31/23 | DM 2023-0064 | NATIONAL OBSERVANCE OF THE INTERNATIONAL HOLOCAUST REMEMBRANCE DAY | Download |
| 1/31/23 | DM 2023-0063 | IMPLEMENTATION OF THE FOURTH TRANCHE OF THE MODIFIED SALARY SCHEDULE FOR CIVILIAN PERSONNEL IN THE NATIONAL GOVERNMENT PURSUANT TO R A NO 11466 | Download |
| 1/31/23 | DM 2023-0062 | 2023 NATIONAL ARTS MONTH | Download |
| 1/31/23 | DM 2023-0061 | SERVICE RECORD ISSUANCES | Download |
| 1/27/23 | DM 2023-0060 | MONITORING AND REPAIR OF DCP PACKAGES AND OTHER ICT EQUIPMENT | Download |
| 1/27/23 | DM 2023-0059 | REITERATION ON THE SUBMISSION AND APPROVAL OF ACTIVITY DESIGNS | Download |
| 1/27/23 | DM 2023-0058 | DIRECTIVE TO SET UP WIDE SCREENS AT FIELD OFFICES FOR LIVE VIEWING OF THE BASIC EDUCATION REPORT 2023 | Download |
| 1/27/23 | DM 2023-0057 | CORRIGENDUM TO DIVISION MEMORANDUM NO 14 2023 COVID 19V VACCINATION IN SCHOOLS PABAKUNATA EXTRABONANZA CEBU CITY HEALTH DEPARTMENT SPECIAL VACCINATION SATURDAY SCHEDULES 2023 | Download |
| 1/26/23 | DM 2023-0056 | SEAMEO RECSAMSCHOLARSHIP OFFERINGS FOR FY 2023 | Download |
| 1/26/23 | DM 2023-0055 | SEAMEO INNOTECHS SOUTHEAST ASIAN SCHOOL LEADERSHIP PROGRAM SEA SLP SCHOOLARSHIP OFFERING FOR 2023 | Download |
| 1/26/23 | DM 2023-0054 | 2023 INTERNATIONAL DAY OF EDUCATION | Download |
| 1/26/23 | DM 2023-0053 | MONITORING AND EVALUATION SCHEDULE FOR SCHOOL LIBRARIES LR CENTERS | Download |
| 1/26/23 | DM 2023-0052 | GUIDELINES ON THE UTILIZATION OF THE DITRIBUTED PORTABLE STORAGE | Download |
| 1/26/23 | DM 2023-0051 | CUSTOMIZATION OF THE NEW MERIT SELECTION PLAN 2022 | Download |
| 1/26/23 | DM 2023-0050 | DIRECTIVE TO SET UP WIDE SCREENS AT FIELD OFFICES FOR LIVE VIEWING OF THE BASIC EDUCATION REPORT 2023 | Download |
| 1/26/23 | DM 2023-0049 | ONLINE ORIENTATION ON M AND E TOOL AND PRESENTATION OF DIVISION IMPLEMENTATION PLAN CALENDAR OF ACTIVITIES IN SPECIAL EDUCATION | Download |
| 1/26/23 | DM 2023-0048 | NOTICE OF MEETING FOR SPED TEACHERS | Download |
| 1/24/23 | DM 2023-0047 | RO 7 MANCOM ZUMBA WORKOUT | Download |
| 1/23/23 | DM 2023-0046 | QATAME ASSIGNMENT FOR THE MIDYEAR PERFORMANCE REVIEW AND EVALUATION AND THE SCHOOL BASED INSET | Download |
| 1/23/23 | DM 2023-0045 | PRE PROCUREMENT OF VARIOUS PROJECTS OF DEPED CEBU CITY DIVISION | Download |
| 1/23/23 | DM 2023-0044 | SDCC NEAP PDP SCHOLARS STATUS | Download |
| 1/23/23 | DM 2023-0043 | FINAL COACHING FOR ASPIRING THIRD LEVEL OFFICIALS | Download |
| 1/20/23 | DM 2023-0042 | DISSEMINATION OF MEMORANDUM REITERATING THE RECITATION | Download |
| 1/19/23 | DM 2023-0041 | SUBMISSION OF GANTI NATIONAL INTERNATIONAL TEACHER COACH WINNERS 2023 | Download |
| 1/19/23 | DM 2023-0040 | DISSEMINATION OF MICROSOFT 365 ADOPTION | Download |
| 1/19/23 | DM 2023-0039 | CORRIGENDUMTO DIVISION MEMORANDUM NO 033 S 2023 DIVIOSIN ONLINE NEEDS ASSESSMENT SURVEY ON L AND D SYSTEM FOR SCHOOL L AND D PROGRAM OWNERS Y 2023 | Download |
| 1/19/23 | DM 2023-0038 | ICT COORDINATORSS VIRTUAL CONFERENCE REGARDING MICROSOFT 365 ADOPTION | Download |
| 1/19/23 | DM 2023-0037 | RELEASING OF APPOINTMENT TO THE NEWLY HIRED AND NEWLY PROMOTED PERSONNEL DECEMBER 2022 APPOINTEES | Download |
| 1/19/23 | DM 2023-0036 | MONITORING AND EVALUATION IN THE IMPLEMENTATION OF THE CONTEXTUALIZED SCIENCE CURRICULUM | Download |
| 1/18/23 | DM 2023-0035 | REVISED DESIGNATION OF UNDERSECRETARIES AND ASSISTANT SECRETARIES TO THEIR STRANDS AND FUNCTIONAL AREAS OF RESPONSIBILITIES AND REVISED SIGNING AUTHORITIES | Download |
| 1/18/23 | DM 2023-0034 | DISSEMINATION AND GUIDANCE TO THE DIVISION SCHOOL HEALTH AND NUTRITION PERSONNEL REGARDING THE CONDUCT OF THE ONE HEALTH WEEK FOR SY 2022 2023 | Download |
| 1/18/23 | DM 2023-0033 | DIVISION ONLINE NEEDS ASSESSMENT SURVEY ON L AND D SYSTEM FOR SCHOOL L AND D PROGRAM OWNERS Y 2023 | Download |
| 1/18/23 | DM 2023-0032 | ACCOMPLISHMENT AND SUBMISSION OF SWORN STATEMENT OF ASSETS LIABILITIES AND NET WORTH AS OF DECEMBER 31 2022 | Download |
| 1/18/23 | DM 2023-0031 | DISSEMINATION OF MANDATORY UNANNOUNCED EARTHQUAKEDM | Download |
| 1/17/23 | DM 2023-0030 | SUBMISSION OF TEACHER INDUCTION PROGRAM TIP IPBT COMPLETERS CERTIFICATES | Download |
| 1/17/23 | DM 2023-0029 | DIVISION ONLINE NEEDS ASSESSMENT SURVEY FOR SCHOOL HEADS Y2023 | Download |
| 1/17/23 | DM 2023-0028 | SPECIAL MEETING OF ALL SCHOOL SALN IN-CHARGE | Download |
| 1/17/23 | DM 2023-0027 | IMPLEMENTATION OF CONSOLIDATION AND MAINTENANCE OF DATA BASE ON THE UPDATED CONTACT INFORMATION OF REGIONAL OFFICES SCHOOLS DIVISION OFFICES AND SCHOOLS | Download |
| 1/17/23 | DM 2023-0026 | ORIENTATION ON THE ADMINISTRATION OF NATIONAL ACHIEVEMENT TEST GRADE 12 FOR SCHOOL YEAR 2022-2023 | Download |
| 1/17/23 | DM 2023-0025 | SEAMEO RELC SCHOLARSHIP OFFERINGS FOR CY 2023 | Download |
| 1/17/23 | DM 2023-0024 | FULL IMPLEMENTATION ON THE USE OF THE LOCATOR SLIP FOR SDCC PERSONNEL OFFICIAL LOCAL TRANSACTION WITHIN THE DAY | Download |
| 1/17/23 | DM 2023-0023 | DISSEMINATION OF MEMORANDUM ON THE CALL TO BERF GRANTEES TO REGISTER FOR E SALIKSIK THE DEPED RESEARCH PORTAL | Download |
| 1/17/23 | DM 2023-0022 | UPDATED SCHEDULE OF FINAL ORAL PRESENTATION FOR COMPLETED ACTION RESEARCH UNDER THE 2023 BERF PROGRAM | Download |
| 1/16/23 | DM 2023-0021 | MIDYEAR PERFORMANCE REVIEW AND EVALUATION AND THE SCHOOL-BASED INSET | Download |
| 1/16/23 | DM 2023-0020 | TEMPLATES FOR SCHOOL ADMINISTRATOR'S CLEARANCE, TURN-OVER OF PROPERTIES AND RESPONSIBILITIES IN THE SCHOOL and LIST OF TURNED-OVER SCHOOL PROPERTIES | Download |
| 1/16/23 | DM 2023-0019 | STRATEGIC MEETING FOR ALL ARALING PANLIPUNAN AND SHS DISTRICT COORDINATORS | Download |
| 1/12/23 | DM 2023-0018 | INVITATION TO THE 24tH INTERNATIONAL ROBOT OLYMPIAD | Download |
| 1/12/23 | DM 2023-0017 | RELEASE OF MOVs AND COPY OF OPCRF IPCRF | Download |
| 1/11/23 | DM 2023-0016 | CEBU CITY DIVISION SINULOG 2023 TASKFORCE | Download |
| 1/11/2023 | DM 2023-0015 | PROGRAM IMPLEMENTATION CONTINUITY MEASURES | Download |
| 1/11/2023 | DM 2023-0014 | COVID 19 VACCINATION IN SCHOOLS PabakunaTA Extabonanza CEBU HEALTH DEPARTMENT Special vaccination saturday schedules 2023 | Download |
| 1/11/2023 | DM 2023-0013 | REQUEST LETTER FOR LSB TEMPLATE | Download |
| 1/10/2023 | DM 2023-0012 | COMPOSITION OF HUMAN RESOURCE MERIT AND PROMOTION SELECTION BOARD_0001 | Download |
| 1/10/2023 | DM 2023-0011 | INVITATION TO WATCH SINULOG 2023 0001 | Download |
| 1/10/2023 | DM 2023-0010 | ONSITE INSPECTION AND POST QUALIFICATION CONFERENCE OF THE PROCUREMENT OF REPRODUCTION OF KINDERGARTEN LEARNING PACKETS FOR QUARTER FOUR FOR SY 2022-0223 | Download |
| 1/10/2023 | DM 2023-0009 | ONSITE INSPECTION AND POST QUALIFICATION CONFERENCE OF THE PROCUREMENT OF SUPPLY AND DELIVERY OF A4 BONDPAPERS FOR REPRODUCTION OF MODULES FOR SY 2022-2023 LOT 1 TO LOT 4 | Download |
| 1/10/2023 | DM 2023-0008 | CONFERENCE FOR ACCREDITED PROFESSIONAL DEVELOPMENT PROGRAM PROPONENTS | Download |
| 1/10/2023 | DM 2023-0007 | DISSEMINATION OF THE ADMINISTRATION OF THE NATIONAL ACHIEVEMENT TEST FOR GRADE 12 FOR SCHOOL YEAR 2022-2023 | Download |
| 1/9/2023 | DM 2023-0006 | SUBMISSION GUIDELINES FOR APPLICATION OF PROGRAMS FOR CONTINUING PROFESSIONAL DEVELOPMENT ACCREDITATION | Download |
| 1/9/2023 | DM 2023-0005 | PLANNING CONFERENCE FOR THE RE ORIENTATION ON MERIT SELECTION PLAN | Download |
| 1/6/2023 | DM 2023-0004 | LOYALTY BENEFIT FY 2023 | Download |
| 1/6/2023 | DM 2023-0003 | CEBU CITY COLLEGE SCHOLARSHIP APPLICATION FOR SY 2023 2024 | Download |
| 1/6/2023 | DM 2023-0002 | SUBMISSION OF APPLICATION FOR EQUIVALENTS RECORDS FORM (ERF) FOR SY 2022-2023 | Download |
| 1/6/2023 | DM 2023-0001 | DESIGNATION ORDERS OF DEPED DIVISION OF CEBU CITY DIVISION OFFICIALS | Download |
| 4/24/23 | DM 2023-0277 | OPENING OF BID CONFERENCE OF VARIOUS PROJECTS OF DEPED CEBU CITY DIVISION | Download |
| 8/15/23 | DM 2023-0528 | DIVISION ORIENTATION OF NESTLE WELLNESS CAMPUS PROGRAM SY 2023-2024 EDITION | Download |
(MLA) Unnumbered Memo
| Date | Memo No. | Memo Title | |
| --- | --- | --- | --- |
| 12/4/23 | MLC 2023-0449 | TURN-OVER OF 58 UNITS LAPTOPS TO OPRRA ES TEACHING PERSONNEL | Download |
| 12/4/23 | MLC 2023-0448 | CONFRENCE FOR THE HOSTING OF PALARONG PAMBANSA 2024 | Download |
| 12/1/23 | MLC 2023-0447 | NOTICE OF SPORTS MANAGERS MEETING FOR THE 31ST CEBU CITY OLYMPICS | Download |
| 11/30/23 | MLC 2023-0446 | WREATH LAYING CEREMONY FOR THE 160TH BIRTHANNIVERSARY OF THE FATHER OF THE PHILIPPINE REVOLUTION | Download |
| 11/29/23 | MLC 2023-0443 | PRE-BIDDING-CONFERENCE-OF-VARIOUS-PROJECTS-OF-SCHOOLS-DIVISION-OF-CEBU-CITY | Download |
| 11/30/23 | MLC 2023-0445 | 43RD GSP NATIONAL CAMP | Download |
| 11/29/23 | MLC 2023-0442 | POST-QUALIFIFCATION-AND-ONSITE-INSPECTION-FOR-THE-PROCUREMENT-OF-SUPPLY-AND-DELIVERY-OF-A4-BONDPAPERS | Download |
| 11/29/23 | MLC 2023-0441 | POST-QUALIFICATION-AND-ONSITE-INSPECTION-FOR-THE-PROCUREMENT-OF-SUPPLY-AND-DELIVERY-OF-TABLETS | Download |
| 11/30/23 | MLC 2023-0444 | CID-REPLACEMENT OF PARTICIPANTS TO THE TRAINING WORKSHOP ON DIGITAL PEDAGOGY IN THE DIFFERENT CONTENT AREAS AND ITS APPLICATION | Download |
| 11/28/23 | MLC 2023-0440 | OPENING OF BIDS CONFERENCE FOR VARIOUS PROJECTS OF DEPED SCHOOLS DIVISION OF CEBU CITY | Download |
| 11/28/23 | MLC 2023-0439 | BID EVALUATION CONFERENCE FOR VARIOUS PROJECTS OF DEPED SCHOOLS DIVISION OF CEBU CITY | Download |
| 11/28/23 | MLC 2023-0438 | POST QUALIFICATION CONFERENCE FOR VARIOUS PROJECTS OF DEPED SCHOOLS DIVISION | Download |
| 11/28/23 | MLC 2023-0437 | NOTICE TO TRAVEL TO DEPED CENTRAL OFFICE TO CLAIM LAPTOPS | Download |
| 11/28/23 | MLC 2023-0436 | UPDATED SCHEDULE OF FINAL ORAL PRESENTATION FOR ACTION RESEARCH UNDER BASIC EDUCATION RESEARCH FUND (BERF) 2023 PROGRAM | Download |
| 11/24/23 | MLC 2023-0435 | NATIONAL TEACHERS AND EMPLOYEES COOPERATIVE BANK (NTECB) SPECIAL OFFER SCHEME | Download |
| 11/24/23 | MLC 2023-0434 | CORRIGENDUM TO MLC 430 S. 2023 (DIVISION EXECUTIVE COMMITTEE CONFERENCE (DEXECOM) FOR DECEMBER 2023) | Download |
| 11/24/23 | MLC 2023-0433 | DEPED 12 DAYS OF CHRISTMAS_A THANKSGIVING CELEBRATION OF THE YULETIDE SEASON | Download |
| 11/23/23 | MLC 2023-0432 | KNOWLEDGE EXTERNAL REFERENCING FOR PALARONG PAMBANSA 2024 | Download |
| 11/23/23 | MLC 2023-0431 | ACTION RESEARCH CONFERENCE FOR BASIC EDUCATION RESEARCH FUND (BERF) 2023 FACILITY PROGRAM GRANTEES | Download |
| 11/23/23 | MLC 2023-0430 | DIVISION EXECUTIVE COMMITTEE (DEXECOM) CONFERENCE FOR DECEMBER 2023 | Download |
| 11/23/23 | MLC 2023-0429 | BCD Responses on Concerns Raised by Oprra National High School | Download |
| 11/23/23 | MLC 2023-0428 | BALIK UV (105TH FOUNDING ANNIVERSARY CELEBRATION 2024) | Download |
| 11/23/23 | MLC 2023-0427 | ADVISORY ON THE ACTIVITIES OF THE DEVELOPMENT OF LEARNING DELIVERY GUIDE (ADOPTANTE, D) | Download |
| 11/23/23 | MLC 2023-0426 | ADDENDUM TO MLC 421 S. 2023 -PRE-EVENT WORKSHOP (SODA & STAKEHOLDERS CONVERGENCE) | Download |
| 11/23/23 | MLC 2023-0425 | EMERGENCY VIRTUAL MEETING FOR BILLETING QUARTERS FOR PALARO 2024 | Download |
| 11/21/23 | MLC 2023-0424 | 2023 SODA PRODUCTION TEAM | Download |
| 11/20/23 | MLC 2023-0423 | VIRTUAL CONFERENCE AND PROVISION OF TECHNICAL ASSISTANCE TO SELECT SDCC SCHOOL'S PRC-CPD APPLICATION | Download |
| 11/20/23 | MLC 2023-0422 | RAFI EMPOWERED CEBU_EMPOWERMENT TRAINING | Download |
| 11/17/23 | MLC 2023-0421 | PRE-EVENT WORKSHOP (SUPERINTENDENT'S STATE OF THE DIVISION ADDRESS AND STAKEHOLDERS CONVERGENCE) | Download |
| 11/17/23 | MLC 2023-0420 | ADDENDUM TO MLC NO. 366, S. 2023 RE CHIEF GIRL SCOUT MEDAL SCHEME (CGSMS) PRESENTATION CEREMONY | Download |
| 11/16/23 | MLC 2023-0419 | CORRIGENDUM TO MLC 412 S. 2023 (PREPARATION OF 2023 SODA AVP) | Download |
| 11/15/23 | MLC 2023-0418 | ACTIVITIES ON THE DEVELOPMENT OF LEARNING DELIVERY GUIDE (ADOPTANTE, D) | Download |
| 11/15/23 | MLC 2023-0417 | CULTURAL PERFORMANCE DURING THE STATE OF THE DIVISION ADDRESS (SODA) | Download |
| 11/15/23 | MLC 2023-0416 | POST-QUALIFICATION CONFERENCE FOR THE VARIOUS PROCUREMENT OF FLO PROJECTS OF SDCC | Download |
| 11/15/23 | MLC 2023-0415 | BID EVALUATION CONFERENCE FOR THE VARIOUS PROCUREMENT OF FLO PROJECTS OF SDCC | Download |
| 11/15/23 | MLC 2023-0414 | OPENING OF BID CONFERENCE FOR THE VARIOUS PROCUREMENT OF FLO PROJECTS OF SDCC | Download |
| 11/15/23 | MLC 2023-0413 | POST-QUALIFICATION & ONSITE INSPECTION FOR THE VARIOUS PROCUREMENT OF SBFP OF SDCC | Download |
| 11/14/23 | MLC 2023-0412 | PREPARATION OF 2023 SODA AVP | Download |
| 11/14/23 | MLC 2023-0411 | PLANNING SESSION FOR RAFI KAP PROGRAM | Download |
| 11/14/23 | MLC 2023-0410 | CONDUCT OF PARTICIPATORY ASSESSMENT (YUNIT PROJECT YEAR 3) | Download |
| 10/13/23 | MLC 2023-0409 | ADDENDUM TO MLC 374, S. 2023 RE_COMPOSITION OF DELIVERY AND DISTRIBUTION OF TEXTBOOKS TEAM | Download |
| 11/13/23 | MLC 2023-0408 | ADDENDUM TO DIVISION MEMORANDUM NO. 743 S. 2023 (AHA KAP TEACHER FELLOWSHIP PROGRAM ORIENTATION) | Download |
| 11/13/23 | MLC 2023-0407 | PARTICIPATION FOR 31ST NATIONAL CHILDREN'S MONTH (DR. DELA CUESTA) | Download |
| 11/10/23 | MLC 2023-0406 | SUBMISSION OF GANTI OF ACKNOWLEDGEMENT RECEIPT | Download |
| 11/10/23 | MLC 2023-0405 | DISTRIBUTION OF GANTI MEMORABILIA | Download |
| 11/9/23 | MLC 2023-0404 | Pre-Procurement of Various Projects of SDCC | Download |
| 11/9/23 | MLC 2023-0403 | Post Qualification Conference of Re-Bidding Supply and Delivery of Various Equipment to be Used for Lesson Development of FLOs of SDCC | Download |
| 11/9/23 | MLC 2023-0402 | Opening of Bids Conference of Re-Bidding Supply and Delivery of Various Equipment to be Used for Lesson Development of FLOs of SDCC | Download |
| 11/9/23 | MLC 2023-0401 | Bid Evaluation Conference of Re-Bidding Supply and Delivery of Various Equipment to be Used for Lesson Development of FLOs of SDCC | Download |
| 11/9/23 | MLC 2023-0400 | Notice of Coordination Meeting (in Preparation for the 31st Cebu City Olympics) | Download |
| 11/8/23 | MLC 2023-0399 | NATIONAL TEACHERS & EMPLOYEES COOP BANK FINANCIAL LITERACY AND LAUNCHING OF PREFERRED SHARES OFFERING | Download |
| 11/8/23 | MLC 2023-0398 | GIRL SCOUTING ACTIVITIES OF CEBU CITY DIVISION | Download |
| 11/8/23 | MLC 2023-0397 | LSB-DEPED JOINT INSPECTION OF BILLETING SCHOOLS IN PREPARATION FOR CVRAA AND PAMBANSANG PALARO 2024 | Download |
| 11/7/23 | MLC 2023-0396 | FINANCIAL LITERACY AND LAUNCHING OF PREFERRED SHARES OFFERING | Download |
| 11/6/23 | MLC 2023-0395 | MONITORING SCHEDULE OF DIVISION TASK FORCE FOR THE 2023 BARANGAY AND SANGGUNIANG KABATAAN ELECTION | Download |
| 11/6/23 | MLC 2023-0394 | WORKSHOP ON THE REVIEW AND ENHANCEMENT OF CONTEXTUALIZED LESSON EXEMPLARS FOR ALTERNATIVE LEARNING SYSTEM SENIOR HIGH SCHOOL | Download |
| 11/6/23 | MLC 2023-0393 | POST QUALIFICATION CONFERENCE OF VARIOUS PROJECTS OF SDCC | Download |
| 11/6/23 | MLC 2023-0392 | BID EVALUATION CONFERENCE OF VARIOUS PROJECTS OF SDCC | Download |
| 10/28/23 | MLC 2023-0391 | PRE-BIDDING CONFERENCE OF VARIOUS PROJECTS OF SDCC | Download |
| 10/28/23 | MLC 2023-0390 | OPENING OF BIDS CONFERENCE OF VARIOUS PROJECTS OF SDCC | Download |
| 10/28/23 | MLC 2023-0389 | PRE DELIVERY CONFERENCE FOR THE SUPPLY AND DELIVERY OF SMART TV | Download |
| 10/27/23 | MLC 2023-0388 | COORDINATION MEETING FOR THE UPCOMING SINULOG FESTIVAL CELEBRATION | Download |
| 10/27/23 | MLC 2023-0387 | DISTRIBUTION OF GANTI MEMORABILIA (PINS AND MEDALLIONS) | Download |
| 10/27/23 | MLC 2023-0386 | DIVISION EXECUTIVE COMMITTEE (DEXCOM) CONFERENCE FOR NOVEMBER 2023 | Download |
| 10/26/23 | MLC 2023-0385 | 3RD EXECUTIVE COMMITTEE MEETING (GSP) | Download |
| 10/26/23 | MLC 2023-0384 | COMPOSITION OF DEPED SCHOOLS DIVISION OF CEBU CITY DIVISION INNOVATION COMMITTEE | Download |
| 10/26/23 | MLC 2023-0383 | SAPAT DAPAT FINANCIAL LITERACY WORKBOOKS AND TEACHING GUIDES | Download |
| 10/25/23 | MLC 2023-0382 | PRE-BIDDING CONFERENCE FOR THE RE-BIDDING OF SUPPLY AND DELIVERY OF VARIOUS EQUIPMENT TO BE USED FOR THE FLO OF SDCC | Download |
| 10/25/23 | MLC 2023-0381 | REQUEST FOR PARTICIPATION FOR THE CAMP KALIKAUNAN (SALVE, C) | Download |
| 10/25/23 | MLC 2023-0380 | POST QUALIFICATION AND ONSITE INSPECTION FOR THE PROCUREMENT OF SUPPLY AND DELIVERY OF LEARNING RESOURCE (LOT 3) (ALBARANDO, A) | Download |
| 10/24/23 | MLC 2023-0379 | A SHOWCASE OF SUPPORT FOR SINGAPORE LIKE VISION OF CEBU CITY GOVERNMENT | Download |
| 10/24/23 | MLC 2023-0378 | SKILLS TRAINING OF TEACHERS AND PERSONNEL ON EVENTS MANAGEMENT NC III IN PARTNERSHIP WITH CEBU CALL CENTER ACADEMY | Download |
| 10/24/23 | MLC 2023-0377 | PRE-PROCUREMENT FOR VARIOUS FLO OF SDCC | Download |
| 10/20/23 | MLC 2023-0376 | RAFI DEVTALKS 2023 | Download |
| 10/20/23 | MLC 2023-0375 | RAFI PARTNERS' NIGHT | Download |
| 10/20/23 | MLC 2023-0374 | COMPOSITION OF DELIVERY AND DISTRIBUTION OF TEXTBOOKS TEAM | Download |
| 10/19/23 | MLC 2023-0373 | COMPOSITION OF THE SLR (Supplementary Learning Resources) COMMITTEE FOR THE LIBRARY HUB | Download |
| 10/18/23 | MLC 2023-0372 | PRE-PROCUREMENT FOR RE-BIDDING SUPPLY AND DELIVERY OF VARIOUS EQUIPMENT TO BE USED FOR LESSON DEVELOPMENT OF FLO FOR SDCC | Download |
| 10/18/23 | MLC 2023-0371 | PRE-BIDDING CONFERENCE FOR THE PROCUREMENT OF SUPPLY & DELIVERY OF ICT EQUIPMENT & ACCESSORIES & VARIOUS SBF PROJECTS | Download |
| 10/18/23 | MLC 2023-0370 | POST-QUALIFICATION AND ON-SITE INSPECTION FOR THE PROCUREMENT OF SUPPLY AND AND DELIVERY OF LEARNING RESOURCES (LAPTOP) | Download |
| 10/17/23 | MLC 2023-0369 | ORDER TO RENDER SERVICE FOR THE NATIONAL FEDERATION SUPREME SECONDARY LEARNERS' GOVERNMENT LEADERSHIP TRAINING PROGRAM FOR SCHOOL YEAR 2023-2024 (ABELLAR, ET.AL) | Download |
| 10/17/23 | MLC 2023-0368 | DIVISION ELECTION TASK FORCE 2023 BROWN BAG SESSION | Download |
| 10/17/23 | MLC 2023-0367 | POST PUBLIC REVIEW WORKSHOP ON SPECIAL CURRICULAR PROGRAM CURRICULUM GUIDES | Download |
| 10/17/23 | MLC 2023-0366 | CHIEF GIRL SCOUT MEDAL SCHEME (CGSMS) PRESENTATION CEREMONY | Download |
| 10/17/23 | MLC 2023-0365 | DISSEMINATION OF THE CONDUCT OF PHYSICALCHEESE SAYAW, SIGLA AND SAYA PROGRAM AT TEJERO ELEMENTARY SCHOOL IN PARTNERSHIP WITH AQADVERTISING INC. | Download |
| 10/17/23 | MLC 2023-0364 | DIVISION RECOGNITION EVALUATION COMMITTEE (DREC) SCHEDULE OF REVIEW FOR THE MIDYEAR INSET DESIGNS | Download |
| 10/16/23 | MLC 2023-0363 | CONDUCT OF OPEN RANKING FOR ALS TEACHER I APPLICANTS AND ADAS2 AND ADAS3 APPLICANTS | Download |
| 10/16/23 | MLC 2023-0362 | REQUEST FOR PARTICIPANTS ON ENERGY SMART KIDS INFORMATION EDUCATION AND COMMUNICATION (IEC) CAMPAIGN | Download |
| 10/16/23 | MLC 2023-0361 | SCHOOL GOVERNANCE COUNCIL (SGC) WORKSHOP ON TRANSPARENCY AND ACCOUNTABILITY | Download |
| 10/16/23 | MLC 2023-0360 | CORRIGENDUM TO MLC 355 (DIVISION MEMORANDUM OSDS-2023-355) POST QUALIFICATION AND ONSITE INSPECTION FOR THE PROCUREMENT OF SUPPLY AND DELIVERY OF 65′ SMART TV | Download |
| 10/16/23 | MLC 2023-0359 | CORRIGENDUM TO MLC 353 (DIVISION MEMORANDUM OSDS-2023-353) POST QUALIFICATION AND ONSITE INSPECTION FOR THE PROCUREMENT OF SUPPLY AND DELIVERY OF LOT 2 LAPTOP | Download |
| 10/12/23 | MLC 2023-0357 | GANTI 40-YEAR LOYALTY SERVICE AWARDEES RING SIZING VERIFICATION | Download |
| 10/12/23 | MLC 2023-0356 | REQUEST FOR RESOURCE SPEAKER ON THE UPCOMING SUPREME SECONDARY LEARNER GOVERNMENT (SSLG) SEAL OF LEADERSHIP SEMINAR_TRAINING | Download |
| 10/12/23 | MLC 2023-0355 | POST QUALIFICATION AND ONSITE INSPECTION FOR THE PROCUREMENT OF SUPPLY AND DELIVERY OF 65 INCHES SMART TV | Download |
| 10/12/23 | MLC 2023-0354 | POST QUALIFICATION AND ONSITE INSPECTION OF THE PROCUREMENT OF SUPPLY AND DELIVERY OF LEARNING RESOURCES (LOT 1 TABLET) | Download |
| 10/12/23 | MLC 2023-0353 | POST QUALIFICATION AND ONSITE INSPECTION OF THE PROCUREMENT OF SUPPLY AND DELIVERY OF LEARNING RESOURCES (LOT 2 LAPTOP) | Download |
| 10/10/23 | MLC 2023-0351 | NOTICE OF MEETING (ALL PSDSS AND PESS COORDINATORS) | Download |
| 10/10/23 | MLC 2023-0350 | ASSIGNMENT OF PROTOCOL OFFICERS AND OTHER COMMITTEES RELATIVE TO THE 2023 NATIONAL LITERACY CONFERENCE | Download |
| 10/9/23 | MLC 2023-0349 | POST-QUALIFICATION CONFERNCE FOR SUPPLY AND DELIVERY OF VARIOUS EQUIPMENT TO BE USED FOR LESSON DEVELOPMENT OF FLO PROJECTS OF SDCC | Download |
| 10/9/23 | MLC 2023-0348 | OPENING OF BID CONFERENCE SUPPLY AND DELIVERY OF VARIOUS EQUIPMENT TO BE USED FOR LESSON DEVELOPMENT OF FLO PROJECTS OF SDCC | Download |
| 10/9/23 | MLC 2023-0347 | COORINATION CONFERENCE FOR THE SUPPLY AND DELIVERY OF VARIOUS EQUIPMENT FOR FLO PROJECTS AND PROCUREMENT OF SUPPLY AND DELIVERY OF NUTRTIOUS FOOD PACKS TO SBFP BENEFICIARES OF SDCC | Download |
| 10/9/23 | MLC 2023-0346 | BID EVALUATION CONFERENCE FOR SUPPLY AND DELIVERY VARIOUS EQUIPMENT FOR LESSON DEV'T OF FLO PROJECTS OF SDCC | Download |
| 10/9/23 | MLC 2023-0345 | PREPROCUREMENT CONF. FOR THE SUPPLY AND DELIVERY OF VARIOUS EQUIPMENT FOR FLO PROJECTS & PROCUREMENT OF SUPPLY AND DELIVERY OF NUTRTIOUS FOOD PACKS TO SBFP BENEFICIARES OF SDCC | Download |
| 10/9/23 | MLC 2023-0344 | POST -QUAIFICATION & ONSITE INSPECTION FOR THE PROCUREMENT OF SUPPLY AND DELIVERY OF SMART TV(Lots 1 to 4) | Download |
| 10/9/23 | MLC 2023-0343 | GAD PERIODIC PROGRAM AND IMPLEMEMENTATION REVIEW AND EVALUATION FOR CALENDAR YEAR 2023 AND STRATIGIC PLANNING FOR 2024 | Download |
| 10/5/23 | MLC 2023-0342 | CONDUCT OF EXAM AND INTERVIEW FOR ADAS 2 AND ADAS 3 APPLICANTS | Download |
| 10/5/23 | MLC 2023-0341 | ORDER TO RENDER SERVICE FOR THE SELG_SSLG DIVISION FEDERATION OFFICERS' OATH TAKING CEREMONY (BUSELAK, ET.AL) | Download |
| 10/2/23 | MLC 2023-0340 | RECONSTITUTION OF THE GENDER AND DEVELOPMENT (GAD) FOCAL POINT SYSTEM (GFPS) | Download |
| 9/29/23 | MLC 2023-0339 | PERFORMANCE DURING THE CEBU CITY DIVISION OFFICE FAMILY DAY | Download |
| 9/29/23 | MLC 2023-0338 | PREPARATION FOR THE DIVISION FAMILY DAY | Download |
| 9/29/23 | MLC 2023-0337 | NOTICE OF VIRTUAL REGIONAL MANAGEMENT COMMITTEE MEETING | Download |
| 9/29/23 | MLC 2023-0336 | ADDENDUM_CORRIGENDUM TO MLA 312 S. 2023 TITLED ARANGKADA 2023 AND YOUTH FORMATION STRATEGIC PLANNING | Download |
| 9/29/23 | MLC 2023-0335 | BID EVALUATION AND POST-QUALIFICATION CONFERENCE FOR THE VARIOUS EQUIPMENT TO BE USED FOR LESSON DEVELOPMENT OF FLO PROJECTS OF SDCC | Download |
| 9/28/23 | MLC 2023-0334 | ORDER TO RENDER SERVICE FOR THE NATIONAL FEDERATION SUPREME SECONDARY LEARNERS' GOVERNMENT LEADERSHIP TRAINING PROGRAM FOR SY 2023-2024 (LUNOD, ET.AL) | Download |
| 9/28/23 | MLC 2023-0333 | ORDER TO RENDER SERVICE FOR THE NATIONAL FEDERATION SUPREME SECONDARY LEARNERS' GOVERNMENT LEADERSHIP TRAINING PROGRAM FOR SY 2023-2024 (FERRAREN, ET.AL) | Download |
| 9/28/23 | MLC 2023-0332 | ORDER TO SERVE AS PART OF TWG FOR THE POST CONFERENCE OF PALARONG PAMBANSA 2023 (NAVASCUES) | Download |
| 9/28/23 | MLC 2023-0331 | SPECIAL OLYMPICS PILIPINAS CLUB ORIENTATION AND UNIFIED SPORTS EXPERIENCE | Download |
| 9/28/23 | MLC 2023-0330 | FAMILY DAY ACTIVITY 2023 | Download |
| 9/27/23 | MLC 2023-0329 | PARTICIPANTS FOR THE WORLD FOOD DAY ON-THE-SPOT POSTER MAKING CONTEST | Download |
| 9/27/23 | MLC 2023-0328 | PNU-NRCP-FUNDED POLICY RESEARCH ON THE RECENT LANGUAGE-IN-EDUCATION IN THE PHILIPPINES | Download |
| 9/22/23 | MLC 2023-0327 | ORDER TO RENDER SERVICE FOR THE POST CONFERENCE FOR PALARONG PAMBANSA 2023 AND PRECONFERENCE FOR PALARONG PAMBANSA 2024 (STAGE 1) | Download |
| 9/22/23 | MLC 2023-0326 | ENVIRONMENTAL INTERACTION OF MARIKINA DELEGATES | Download |
| 9/22/23 | MLA 2023-0324 | PRE-PALARO 2024 PLANNING AND VENUE OCULAR INSPECTION | Download |
| 9/21/23 | MLA 2023-0323 | 3RD EXECUTIVE COMMITTEE MEETING COUNCIL BOARD MEETING FOR SCHOOL YEAR 2023-2024 (GSP) | Download |
| 9/21/23 | MLA 2023-0322 | DISSEMINATION OF DRRMS ADVISORY WITH THE SUBJECT INSTRUCTING REGIONAL AND DIVISION BUDGET OFFICERS TO PROCESS THE RELEASE OF THE ONE TIME LOAD EXPENSES | Download |
| 9/21/23 | MLA 2023-0321 | COORDINATION MEETING TO ALL IPED IMPLEMENTING SCHOOLS | Download |
| 9/21/23 | MLA 2023-0320 | REITERATION OF RA 8491 TITLED AN ACT PRESCRIBING THE CODE OF THE NATIONAL FLAG, ANTHEM, MOTTO, COAT-OF-ARMS AND OTHER HERALDIC ITEMS AND DEVICES OF THE PHILIPPINES | Download |
| 9/19/23 | MLA 2023-0319 | PRESENTATION OF INITIAL PLANS FOR THE HOSTING OF THE PALARONG PAMBANSA 2024 AND COURTESY CALL BY MARIKINA DELEGATES | Download |
| 9/19/23 | MLA 2023-0318 | ORDER TO RENDER SERVICE FOR THE POST CONFERENCE FOR PALARONG PAMBANSA 2023 (FERRAREN, ET.AL) | Download |
| 9/19/23 | MLA 2023-0317 | CONDUCT OF POST CONFERENCE OF PALARONG PAMBANSA 2023 AND PRECONFERENCE FOR PALARONG PAMBANSA 2024 (STAGE I) | Download |
| 9/18/23 | MLA 2023-0316 | RAFI SENSING AND PROFILING OF SCHOOLS | Download |
| 9/18/23 | MLA 2023-0315-A | DEMONSTRATION-TEACHING FOR THE GANTI 2023 SHORTLISTED NOMINEES (BENDEBEL) | Download |
| 9/18/23 | MLA 2023-0315 | DEMONSTRATION-TEACHING FOR THE GANTI 2023 SHORTLISTED NOMINEES | Download |
| 9/15/23 | MLA 2023-0314 | DIVISION OFFICE HOUSEKEEPING | Download |
| 9/15/23 | MLA 2023-0313 | DEPED CEBU CITY DIVISION WELLNESS PROGRAM_BADMINTON & BASKETBALL WELLNESS PROGRAM | Download |
| 9/14/23 | MLA 2023-0312 | ARANGKADA 2023 AND YOUTH FORMATION STRATEGIC PLANNING | Download |
| 9/14/23 | MLA 2023-0311 | NOTICE OF MEETING TO SCHOOL HEADS OF PALARONG PAMBANSA 2024 BILLETING SCHOOLS | Download |
| 9/14/23 | MLA 2023-0310 | NOTICE OF MEETING FOR THE CEBU CITY OLYMPICS SPORTS MANAGERS | Download |
| 9/13/23 | MLA 2023-0309 | CULTURAL PERFORMANCE DURING THE POST CONFERENCE OF PALARONG PAMBANSA 2023 | Download |
| 9/12/23 | MLA 2023-0308 | PARTICIPATION OF SELECTED SPECIAL PROGRAM IN TECHNICAL AND VOCATIONAL EDUCATION (SPTVE) IMPLEMENTERS | Download |
| 9/12/23 | MLA 2023-0307 | S23_OSCAR CLITAR | Download |
| 9/12/23 | MLA 2023-0306 | CONFERENCE | Download |
| 9/12/23 | MLA 2023-0305 | PREVALIDATION OF TEST ITEMS FOR GRADE 7 LEARNERS | Download |
| 9/12/23 | MLA 2023-0304 | PLANNING CONFERENCE FOR THE 2023 VISAYAS CLUSTER ASSEMBLY ON RESPONSIBLE PUBLIC SECTOR UNIONISM OF THE DEPARTMENT OF EDUCATION NATIONAL EMPLOYEES' UNION | Download |
| 9/12/23 | MLA 2023-0303 | WREATH LAYING CEREMONY AND PROGRAM IN CELEBRATION OF THE 145TH BIRTH ANNIVERSARY OF DON SERGIO OSMEÑA SR | Download |
| 9/12/23 | MLA 2023-0302 | GANTI 2023 | Download |
| 9/11/23 | MLA 2023-0301 | CONFERENCE | Download |
| 9/11/23 | MLA 2023-0300 | POSTING OF DENTIST FOR SDHCP DENTAL CLINIC DUTIES | Download |
| 9/11/23 | MLA 2023-0299 | 2023 – PEDESTRIAN ROAD SAFETY SEMINAR | Download |
| 9/8/23 | MLA 2023-0298 | ALS Monthly Meeting | Download |
| 9/7/23 | MLA 2023-0297 | DIVISION EXECUTIVE COMMITTEE CONFERENCE (DEXECON) | Download |
| 9/6/23 | MLA 2023-0296 | NOTICE OF MEETING FOR THE DISTRICT PESS COORDINATORS | Download |
| 9/4/23 | MLA 2023-0295 | CONDUCT OF THE NATIONAL TEACHERS' MONTH_WORLD TEACHERS' DAY KICK-OFF IN THE PROVINCE OF BOHOL, REGION VII (OSDS) | Download |
| 9/4/23 | MLA 2023-0294 | FAMILY DAY ACTIVITY 2023 | Download |
| 9/4/23 | MLA 2023-0293 | NOTICE OF A GENERAL COORDINATION MEETING FOR THE PALARONG PAMBANSA 2024 | Download |
| 9/1/23 | MLA 2023-0292-B | CONDUCT OF THE NATIONAL TEACHERS' MONTH AND WORLD TEACHERS' DAY KICK-OFF IN THE PROVINCE OF BOHOL, REGION VII (DIVISION-BASED) | Download |
| 9/1/23 | MLA 2023-0292-A | CONDUCT OF THE NATIONAL TEACHERS' MONTH AND WORLD TEACHERS' DAY KICK-OFF IN THE PROVINCE OF BOHOL, REGION VII | Download |
| 8/31/23 | MLA 2023-0291 | PREPARATION FOR BUWAN NG WIKA CULMINATING ACTIVITY | Download |
| 8/30/23 | MLA 2023-0290 | SCHOOL PESS COORDINATORS MEETING FOR THE SCHOOL FOR SPORTS PROGRAM | Download |
| 8/29/23 | MLA 2023-0289 | COORDINATION CONFERENCE FOR THE PROCUREMENT OF VARIOUS EQUIPMENT FOR FLEXIBLE LEARNING OPTION PROJECTS OF SCHOOLS DIVISION OF CEBU CITY | Download |
| 8/25/23 | MLA 2023-0288 | REPLACEMENT OF PARTICIPANTS AND ADDITIONAL INFORMATION TO THE FINALIZATION OF CULTURE-BASED STORYBOOK MATERIALS FOR KEY STAGE 1 LEARNERS | Download |
| 8/25/23 | MLA 2023-0287 | PLANNING WORKSHOP FOR SY 2023-2024 | Download |
| 8/25/23 | MLA 2023-0286 | 2ND EXECUTIVE COMMITTEE METING COUNCIL BOARD MEETING FOR SY2023-2024 (GSP) | Download |
| 8/25/23 | MLA 2023-0285 | CONDUCT OF PHYSICAL INVENTORY FOR ALL DIVISION OFFICE PROPERTIES | Download |
| 8/22/23 | MLA 2023-0284 | ADDENDUM_CORRIGENDUM TO FINALIZATION OF CULTURE-BASED STORYBOOK MATERIALS FOR KEY STAGE 1 LEARNERS | Download |
| 8/17/23 | MLA 2023-0283 | LOGISTICS DURING THE WORKSHOP ON VIDEO LESSONS | Download |
| 8/17/23 | MLA 2023-0282 | ADDENDUM TO MLA-2023-263 RE SEXUALEDUCATION DIVISION TRAINING…. | Download |
| 8/16/23 | MLA 2023-0281 | WORKSHOP ON THE DEVELOPMENT OF VIDEO LESSONS | Download |
| 8/16/23 | MLA 2023-0280 | SUBMISSION OF PROGRAM COMPLETION REPORT FOR LDI CONDUCTED THIS YEAR 2023 | Download |
| 8/16/23 | MLA 2023-0279 | LISQUP MIDYEAR IMPACT STUDY | Download |
| 8/16/23 | MLA 2023-0278 | 2023 KOREA-PHILIPPINES TEACHER EXCHANGE PROGRAMME DEBRIEFING MEETING | Download |
| 8/15/23 | MLA 2023-0277 | EXTENDED TRAVEL DATES FOR PALARONG PAMBANSA 2023 | Download |
| 8/15/23 | MLA 2023-0276 | CORRIGENDUM TO MLA 263 S.2023 TITLED DIVISION TRAINING OF TRAINERS IN THE IMPLEMENTATION OF COMPREHENSIVE SEXUALITY EDUCATION | Download |
| 8/15/23 | MLA 2023-0275 | CONDUCT OF INTERVIEW FOR TEACHER III (SHS) AND SPED 1,2 AND 3 APPLICANTS | Download |
| 8/15/23 | MLA 2023-0274 | ALS MONTHLY MEETING | Download |
| 8/11/23 | MLA 2023-0273 | PSDS ENDORSEMENT OF OPCRF_IPCRF SY 2023-2024 (For OPCRF_IPCRF Needing ASDS_SDS Signatures) | Download |
| 8/11/23 | MLA 2023-0272 | KIERSTEN CANDICE D. SY -SIMSO FINAL ROUND COMPETITION | Download |
| 8/11/23 | MLA 2023-0271 | INVITATION TO ATTEND ORIENTATION OF INSPIRE INITIATIVE OF THE CHILDREN OF ASIA | Download |
| 8/11/23 | MLA 2023-0270 | BRIGADA ESKWELA 2023 REGIONAL KICK-OFF AND CARAVAN | Download |
| 8/9/23 | MLA 2023-0269 | BRIGADA ESKWELA 2023 DIVISION MONITORING TEAM | Download |
| 8/9/23 | MLA 2023-0268 | PRE-IMPLEMENTATION ACTIVITIES RELATIVE TO THE CONDUCT OF RTOT ON HOTS-PLPS FOR ENGLISH, MATHEMATICS & SCIENCE | Download |
| 8/8/23 | MLA 2023-0267 | ORDER TO RENDER SERVICES FOR THE PALARONG PAMBANSA 2023 DELEGATES | Download |
| 8/9/23 | MLA 2023-0265-A | RONILLO A. LIMBAGAN – ORDER TO RENDER SERVICE FOR THE PALARONG PAMBANSA 2023 DELEGATES | Download |
| 8/8/23 | MLA 2023-0266 | FINALIZATION OF CULTURE-BASED STORYBOOK MATERIALS FOR KEY STAGE 1 LEARNERS | Download |
| 8/4/23 | MLA 2023-0265 | GANTI COMMITTEE MEETING | Download |
| 8/3/23 | MLA 2023-0264 | BASIC TRAINING COURSE FOR LEADERS OF ADULTS LEADERS | Download |
| 8/2/23 | MLA 2023-0263 | DIVISION TRAINING OF TRAINERS IN THE IMPLEMENTATION OF COMPREHENSIVE SEXUALITY EDUCATION | Download |
| 8/2/23 | MLA 2023-0262 | NATIONAL ASSEMBLY OF EDUCATION LEADERS (NAEL) | Download |
| 7/31/23 | MLA 2023-0261 | ON SITE TECHNICAL ASSISTANCE OF SCHOOL-BASED NON-TEACHING PERSONNEL | Download |
| 7/28/23 | MLA 2023-0260 | OVERTIME SERVICES-MANEJA AND PUESCA | Download |
| 7/28/23 | MLA 2023-0259 | PALARONG PAMBANSA 2023 PREPARATION (OVERTIME)-ABELLAR, M | Download |
| 7/28/23 | MLA 2023-0258 | 2023 NATIONAL ASSEMBLY OF EDUCATION LEADERS (NAEL) (1) | Download |
| 7/28/23 | MLA 2023-0257 | TO ATTEND & PROVIDE SERVICES TO THE PALARONG PAMBANSA 2024 BID (YAGONIA & ALVARICO) IN MANILA | Download |
| 7/28/23 | MLA 2023-0256 | CORRIGENDUM TO MLA-2023-240 REPLACEMENT OF PARTICIPANT ON THE NURSE-IN-CHARGE (1) | Download |
| 7/26/23 | MLA 2023-0255 | CORRIGENDUM ON MLA-2023-252 RE PARTNERSHIP MEETING | Download |
| 7/26/23 | MLA 2023-0253 | ALTERNATIVE LEARNING SYSTEM (ALS) EMERGENCY MEETING | Download |
| 7/25/23 | MLA 2023-0252 | PARTNERSHIP MEETING | Download |
| 7/25/23 | MLA 2023-0251 | NATIONAL ASSEMBLY OF EDUCATION LEADERS (NAEL) | Download |
| 7/24/23 | MLA 2023-0250 | CORRIGENDUM ADDENDUM TO MEMORANDUM MLA-2023-247 NATIONAL LEARNING CAMP SUPPORT TEAM | Download |
| 7/24/23 | MLA 2023-0249 | PERFORMERS FOR SEND-OFF CEREMONY (CEBU CITY DELEGATION FOR PALARONG PAMBANSA 2023) | Download |
| 7/24/23 | MLA 2023-0248 | ALTERNATIVE LEARNING SYSTEM (ALS) COMMODITY CHECKING | Download |
| 7/20/23 | MLA 2023-0247 | NATIONAL LEARNING CAMP SUPPORT TEAM | Download |
| 7/19/23 | MLA 2023-0246 | DIABETES AWARENESS AND NUTRITION PROMOTION PROGRAM | Download |
| 7/19/23 | MLA 2023-0245 | REPLACEMENT OF PARTICIPANT ON THE LEARNERS' CONVERGENCE PH 2023 AT MARIKINA CITY, METRO MANILA ON JULY 29, 2023 TO AUGUST 3, 2023. | Download |
| 7/19/23 | MLA 2023-0244 | NATIONAL ORIENTATION ON DEPED MEMORANDUM (DM) 8, s. 2023 | Download |
| 7/14/23 | MLA 2023-0243 | ADDENDUM TO MLA 237 s.2023 ENTITLED ADVANCE TRAINING COURSES_WOOD BADGE TRAINING | Download |
| 7/14/23 | MLA 2023-0242 | LEARNERS' CONVERGENCE PH 2023 | Download |
| 7/14/23 | MLA 2023-0241 | CONDUCT OF EXAMINATION FOR THE PRINCIPAL I AND II APPLICANTS | Download |
| 7/14/23 | MLA 2023-0240 | ONE TEAM, ONE DREAM! CAREER GUIDANCE PLANNING WORKSHOP CUM TEAM BUILDING ACTIVITY | Download |
| 7/14/23 | MLA 2023-0239 | DISTRIBUTION OF CERTIFICATE HOLDERS AND MEDALS | Download |
| 7/11/23 | MLA 2023-0238 | CAPABILITY BUILDING OF ALTERNATIVE LEARNING SYSTEM (ALS) TEACHERS ON BEGINNING READING | Download |
| 7/11/23 | MLA 2023-0237 | ADVANCED TRAINING COURSES (WOOD BADGE TRAINING) | Download |
| 7/10/23 | MLA 2023-0236 | LEARNER'S CONVERGENCE PH 2023 | Download |
| 7/6/23 | MLA 2023-0235 | TURN OVER OF SCIENCE & MATHEMATICS EQUIPMENT PACKAGES | Download |
| 7/6/23 | MLA 2023-0234 | NOTICE TO RENDER SERVICE (CCD TEACHERS DANCE TROUPE MEMBERS) | Download |
| 7/3/23 | MLA 2023-0233 | PARTICIPATION IN THE 1ST PHILIPPINE BOOK FESTIVAL | Download |
| 6/30/23 | MLA 2023-0232 | 12TH EXECUTIVE COMMITTEE MEETING SY 2022-2023 (GSP CEBU COUNCIL) | Download |
| 6/30/23 | MLA 2023-0231 | BASIC TRAINING COURSE FOR TROOP AND KAWAN LEADERS | Download |
| 6/29/23 | MLA 2023-0230 | END OF SCHOOL YEAR (EOSY) MATHEMATICS PROGRAM EVALUATION AND TARGET SETTING FOR SY 2023-2024 | Download |
| 6/27/23 | MLA 2023-0229 | WORKING COMMITTEE FOR THE NATIONAL ACHIEVEMENT TEST G10 FOR SY 2022-2023 | Download |
| 6/27/23 | MLA 2023-0228 | FINAL REVIEW, CONSOLIDATION AND FINALIZATION OF POINTS_RATING OF TEACHER 1 APPLICANTS FOR SY 2023-2024 (1) | Download |
| 6/27/23 | MLA 2023-0227 | ALS MONTHLY MEETING (GRADUATION MATTERS) | Download |
| 6/27/23 | MLA 2023-0226 | DISTRIBUTION OF LAPTOP FOR TEACHERS | Download |
| 6/27/23 | MLA 2023-0225 | MONTHLY MEETING OF ALS TEACHERS (DISTRICT AND MOBILE) | Download |
| 6/27/23 | MLA 2023-0224 | OPEN RANKING FOR THE PSDS AND ASP II APPLICANTS | Download |
| 6/27/23 | MLA 2023-0223 | CONDUCT OF INTERVIEW FOR THE PRINCIPAL I AND II APPLICANTS | Download |
| 6/24/23 | MLA 2023-0222 | SPECIAL MEETING ON PROFESSIONAL DEVELOPMENT PROGRAM FOR TEACHERS (6.23.23) | Download |
| 6/24/23 | MLA 2023-0221 | FINALIZATION OF ATHLETES, COACHES, ASSISTANT COACHES AND CHAIRPERSONS' CREDENTIALS FOR PALARONG PAMBANSA | Download |
| 6/24/23 | MLA 2023-0220 | GO SCAN | Download |
| 6/24/23 | MLA 2023-0219 | SPECIAL MEETING ON PROFESSIONAL DEVELOPMENT PROGRAM FOR TEACHERS | Download |
| 6/24/23 | MLA 2023-0218 | ADMINISTRATION OF TRF (NCOI) AND CONDUCT OF DEMONSTRATION TEACHING (COI) FOR KINDER AND ELEMENTARY TEACHER I APPPLICANTS | Download |
| 6/24/23 | MLA 2023-0217 | ADMINISTRATION OF TRF (NCOI) AND CONDUCT OF DEMONSTRATION TEACHING (COI) FOR JUNIOR HIGH SCHOOL TEACHER I APPPLICANTS | Download |
| 6/24/23 | MLA 2023-0216 | ADMINISTRATION OF TRF (NCOI) AND CONDUCT OF DEMONSTRATION TEACHING (COI) FOR SENIOR HIGH SCHOOL TEACHER I APPPLICANTS | Download |
| 6/20/23 | MLA 2023-0215 | PERFORMERS PLANNING CONFERENCE AND REHEARSAL (MANILAG, ET.AL) | Download |
| 6/20/23 | MLA 2023-0214 | ECORATION TEAM FOR THE PRE-PALARO (CLOSING_AWARDING CEREMONY) | Download |
| 6/16/23 | MLA 2023-0213 | BASIC TRAINING COURSE FOR TROOP LEADERS (BSP) | Download |
| 6/16/23 | MLA 2023-0212 | PERFORMERS PLANNING CONFERENCE AND REHEARSAL | Download |
| 6/14/23 | MLA 2023-0211 | SCHOOL LD COORDINATORS QUARTER 4 OF SY 2022-2023 ONLINE MEETING | Download |
| 6/14/23 | MLA 2023-0210 | REFRESHMENTS FOR THE PRE-PALARO OPENING PROGRAM | Download |
| 6/14/23 | MLA 2023-0209 | NOTICE TO RENDER SERVICE (UGANG & SABA) | Download |
| 6/14/23 | MLA 2023-0208 | NOTICE TO RENDER SERVICE (MEDIA AND SECRETARIAT COMMITTEES) | Download |
| 6/14/23 | MLA 2023-0207 | NOTICE TO RENDER SERVICE (MEDIA, SECRETARIAT AND TRANSPORTATION-COMMUNICATION COMMITTEES) | Download |
| 6/14/23 | MLA 2023-0206 | MEDIA COVERAGE FOR THE ARRIVAL OF DELEGATES FROM REGIONS VII, VIII AND IX | Download |
| 6/14/23 | MLA 2023-0205 | NOTICE TO RENDER SERVICE(PADILLO&TALLO) | Download |
| 6/14/23 | MLA 2023-0204 | DAILY COMMITTEE CHAIR_CO-CHAIR CONFERENCE (2023 PALARONG PAMBANSA PRE-NATIONAL QUALIFYING MEET-CLUSTER 3) | Download |
| 6/9/23 | MLA 2023-0203-A | Arrival of Region VI Delegation Media Coverage and Secretarial Work | Download |
| 6/13/23 | MLA 2023-0203 | KAGAWASAN 2023 THEATRICAL PLAY | Download |
| 6/13/23 | MLA 2023-0202 | Conduct Ocular Visit | Download |
| 6/13/23 | MLA 2023-0201 | Decoration Team for the Pre-Palaro | Download |
| 6/13/23 | MLA 2023-0200 | Rehearsal for the Upcoming Pre-Palaro 2023 Opening Ceremony | Download |
| 6/13/23 | MLA 2023-0199 | Notice to Render Service | Download |
| 6/9/23 | MLA 2023-0198 | PREPARATION-OF-BROCHURE-FOR-PRE-PALARO (ALDA,W & YAGONIA, L) | Download |
| 6/9/23 | MLA 2023-0197 | PREPARATION OF BROCHURE FOR PRE-PALARO (ALVARICO, H. M.) | Download |
| 6/9/23 | MLA 2023-0196 | PRE-PALARO-CLUSTER-3-DIVISION-SECURITY-COMMUNICATION-TRANSPORTATION-DEPLOYMENT | Download |
| 6/9/23 | MLA 2023-0195 | PLAYING VENUES TECHNICAL ASSISTANT TEAM | Download |
| 6/8/23 | MLA 2023-0194 | NOTICE OF MEETING SCHOOL HEADS OF IDENTIFIED BILLETING SCHOOLS FOR 2024 PALARONG PAMBANSA | Download |
| 6/8/23 | MLA 2023-0193 | NOTICE OF MEETING-DECORATION COMMITTEE FOR THE 2023 PALARONG PAMBANSA NATIONAL QUALIFYING MEET | Download |
| 6/8/23 | MLA 2023-0192 | NOTICE OF MEETING-BILLETING COMMITTEES FOR THE 2023 PALARONG PAMBANSA NAT'L QUALIFYING MEET | Download |
| 6/8/23 | MLA 2023-0191 | ADDENDUM TO DIVISION MLA NO.186 s. 2023 SCHEDULE AND ASSIGNED POSTS OF THE SCHOOL HEALTH PERSONNEL DURING THE PRE-PALARO 2023 | Download |
| 6/8/23 | MLA 2023-0190 | DISSEMINATION OF THE DEVELOPMENT OF MULTI-LINGUAL CHATBOT FOR HEALTH MONITORING OF PUBLICK SCHOOL CHILDREN | Download |
| 6/8/23 | MLA 2023-0189 | F2F ORIENTATION ON THE CHECKING OF ATTENDANCE THROUGH AN ONLINE APP DURING THE NATIONAL PRE-QUALIFYING EVENT | Download |
| 6/7/23 | MLA 2023-0188 | COORDINATION MEETING AND MATHABLE RE_ORIENTATION OF DISTRICT MATH COORDINATORS AND SELECTED SECONDARY SCHOOL MATH COORDINATORS | Download |
| 6/7/23 | MLA 2023-0187 | CONFERENCE ON JDVP-TVL VOUCHER PROGRAM IMPLEMENTERS | Download |
| 6/7/23 | MLA 2023-0186 | SCHEDULE AND ASSIGNED POSTS OF SCHOOL HEALTH PERSONNEL DURING THE PRE-PALARO 2023 | Download |
| 6/7/23 | MLA 2023-0185 | PILOT RUN OF THE TRACKING TOOL FOR THE PROFESSIONAL DEVELOPMENT PROGRAM FOR TEACHERS | Download |
| 6/7/23 | MLA 2023-0184 | RETRIEVAL & DELIVERY OF PORTABLE MATS | Download |
| 6/7/23 | MLA 2023-0183 | NOTICE OF MEETING-VENUE MANAGEMENT & SUPPORT TEAM & TRANSPORTATION & SECURITY COMMITTEE OF THE 2023 PALARONG PAMBANSA NAT'L QUALIFYING MEET | Download |
| 6/6/23 | MLA 2023-0182 | FINAL COACHING AND MENTORING OF CONTESTANTS AND COACHES FOR THE REGIONAL TECHNOLYMPICS | Download |
| 6/6/23 | MLA 2023-0181 | PROGRAM MANAGEMENT INFORMATION SYSTEM (PMIS) BROWN BAG SESSION | Download |
| 6/6/23 | MLA 2023-0180 | CONDUCT OF OPEN RANKING (DELIBERATION) FOR THE APPLICANTS OF T II AND T III POSITIONS | Download |
| 6/5/23 | MLA 2023-0179 | SOUTH DISTRICT ALS TEACHERS MEETING (DISTRICT AND MOBILE) | Download |
| 6/5/23 | MLA 2023-0178 | SERIES OF ACTIVITIES FOR THE CB ON THE INFUSION OF LEARNING AND DEV'T IN THE LITERACY AND NUMERACY | Download |
| 6/5/23 | MLA 2023-0177 | HEARING HEALTH ADVOCATE TRAINING | Download |
| 6/5/23 | MLA 2023-0176 | VENUE PREPARATION FOR THE PRE-PALARO 2023(PATENTES, et.al) | Download |
| 6/5/23 | MLA 2023-0175 | NOTICE OF MEETING (FERNANDEZ, JM, ET.AL)-MEDIA INFO_INVITATION & DOCUMENTATION COMMITTEE (PALARONG PAMBANSA 2023 QUALIFYING MEET) | Download |
| 6/5/23 | MLA 2023-0174 | FINAL REVIEW, CONSOLIDATION AND FINALIZATION OF POINTS_RATING OF TEACHER 1 APPLICANTS FOR SY 2023-2024 | Download |
| 6/5/23 | MLA 2023-0173 | UPDATING AND SUBMISSION OF WINNING ATHLETES, COACHES, CHAPERONS' CREDENTIALS FOR CLUSTERED MEET AND PALARONG PAMBANSA 2023 | Download |
| 5/31/23 | MLA 2023-0172 | PRE-PALARO COORDINATION MEETING | Download |
| 5/31/23 | MLA 2023-0171 | ADDENDUM TO 2023 DIVISION FESTIVAL OF TALENTS IN SCIENCE STEMAZING | Download |
| 5/26/23 | MLA 2023-0170 | NOTICE OF MEETING(Caballes, et.al) FINALIZATION OF 2024 PALARONG PAMBANSA BID DOCS & OTHER MATTERS | Download |
| 5/26/23 | MLA 2023-0169 | PRE PALARONG PAMBANSA CLUSTER 3 GAMES BASEBALL VENUE PREPARATION | Download |
| 5/26/23 | MLA 2023-0168 | NOTICE OF MEETING(Caballes, et.al) FINALIZATION OF 2024 PALARONG PAMBANSA BID DOCS &OTHER MATTERS | Download |
| 5/26/23 | MLA 2023-0167 | MEETING IN THE PRE- PALARONG PAMBANSA CLUSTER 3 GAMES PREPARATION | Download |
| 5/26/23 | MLA 2023-0166 | CONDUCT OF EXAMINATION FOR PSDS AND ASP2 APPLICANTS | Download |
| 5/26/23 | MLA 2023-0165 | TRAINING OF TRAINERS ON THE PAYROLL PROCESSES, PROCEDURES AND POLICIES FOR THE DOWNLOADING OF PAYROLLS OF SDOS CLUSTER 4 (Region VI, VII, VIII and IX) | Download |
| 5/25/23 | MLA 2023-0164 | SPECIAL MEETING WITH THE SCHOOL HEADS (ELEMENTARY) | Download |
| 5/25/23 | MLA 2023-0163 | FINAL PLANNING CONFERENCE FOR THE SPECIAL PROGRAM IN FOREIGN LANGUAGE (SPFL) DIVISION FESTIVAL OF TALENTS | Download |
| 5/25/23 | MLA 2023-0162 | ALS MONTHLY MEETING(PLANNING ACTIVITY IN PREPARATION FOR THE CONDUCT OF NATIONAL ALS COMMUNITY LEARNING CENTERS VISIT AND FOCUS GROUP DISCUSSION) | Download |
| 5/24/23 | MLA 2023-0160 | NOTICE OF MEETING-SCHOOL HEADS OF NAT '1 PRE-QUALIFYING MEET 2023 & PALARONG PAMBANSA 2024 BILLETING QUARTERS | Download |
| 5/24/23 | MLA 2023-0159 | CONDUCT OPEN RANKING FOR THE NON-TEACHING AND RELATED TEACHING APPLICANTS | Download |
| 5/24/23 | MLA 2023-0158 | SPECIAL MEETING WITH THW SCHOOL HEADS (SECONDARY &INTEGRATED SCHOOL) | Download |
| 5/22/23 | MLA 2023-0157 | Notice of Meeting (Caballes,et.al)-Finalization of 2024 Palarong Pambansa Bid Docs & Other Matters | Download |
| 5/22/23 | MLA 2023-0156 | Status of Request as Replacements for the Participants of SEAMEO (STI Course 2) | Download |
| 5/22/23 | MLA 2023-0155 | GSP Cebu Council 11th Executive Committee Meeting SY 2022-2023 | Download |
| 5/19/23 | MLA 2023-0154 | BASIC TRAINING COURSE FOR TOOP AND KAWAN LEADERS | Download |
| 5/19/23 | MLA 2023-0153 | CEBU CITY BSP TRAINERS CIRCLE OFFICERS FOR SY 2022-2023 | Download |
| 5/18/23 | MLA 2023-0152 | PARTICIPATION IN THE INTERNATIONAL ROUND OF THE INTERNATIONAL MATH AND SCIENCE OLYMPIAD | Download |
| 5/18/23 | MLA 2023-0151 | CHANGE OF DATE SCHEDULE OF THE SPECIAL PROGRAM IN FOREIGN LANGUAGE (SPFL) DIVISION FESTIVAL OF TALENTS | Download |
| 5/17/23 | MLA 2023-0150 | SPECIAL PROGRAM IN FOREIGN LANGUAGE (SPFL) DIVISION FESTIVAL OF TALENTS | Download |
| 5/17/23 | MLA 2023-0149 | Conduct of Interview for the PSDS and ASP II Applicants | Download |
| 5/16/23 | MLA 2023-0148 | Exposure of CNU NURSING STUDENTS (chn duties) | Download |
| 5/16/23 | MLA 2023-0147 | Notice of Meeting (Caballes,et.al)-Finalization of Palaro Bid Docs | Download |
| 5/15/23 | MLA 2023-0146 | NOTICE OG MEETING (ATENEO MEETING) | Download |
| 5/15/23 | MLA 2023-0145 | PRE-PALARO 2023 COORDINATION MEETING | Download |
| 5/15/23 | MLA 2023-0144 | VIRTUAL DIVISION CONFERENCE OF DISTRICT AND SCHOOL MATH COORDINATORS | Download |
| 5/15/23 | MLA 2023-0143 | ADVISORY FOR THE DPED YOUTH FORMATORS CONVERGENCE 2023 | Download |
| 5/15/23 | MLA 2023-0142 | CONDUCT OF EXAM FOR NON-TEACHING APPLICANTS | Download |
| 5/15/23 | MLA 2023-0141 | CONDUCT OF OPEN RANKING FOR MASTER TEACHER APPLICANTS | Download |
| 5/11/23 | MLA 2023-0140 | CONDUCT OF INTERVIEW AND EXAM FOR THE NON TEACHING APPLICANTS | Download |
| 5/10/23 | MLA 2023-0139 | RE-ORIENTATION AND SIMULATION ACTIVITIES FOR MSP (MERIT SELECTION PLAN) AND RECRUITMENT SELECTION AND APPOINTMENT (RSA) GUIDELINES | Download |
| 5/9/23 | MLA 2023-0138 | DEPED YOUTH FORMATORS CONVERGENCE 2023 | Download |
| 5/9/23 | MLA 2023-0137 | ONLINE ORIENTATION FOR NEWLY DESIGNATED LR COORDINATORS ON ASSESSMENT AND EVALUATION (A&E) OF LOCALLY MADE MATERIALS | Download |
| 5/9/23 | MLA 2023-0136 | TECHNOLYMPICS TWG MEETING | Download |
| 5/8/23 | MLA 2023-0135 | CONDUCT OF OPEN RANKING (DELIBERATION) FOR THE APPLICANTS OF MT I AND MT II POSITIONS | Download |
| 5/5/23 | MLA 2023-0134 | CONDUCT OF RE: ASSESSMENT OF DOCUMENTS FOR NON-TEACHING RELATED TEACHING AND SCHOOL ADMINISTRATORS APPLICANTS | Download |
| 5/5/23 | MLA 2023-0133 | 2023 CVIRAA EVALUATION | Download |
| 5/5/23 | MLA 2023-0132 | NORTH DISTRICT ALS TEACHERS DISTRICT AND MOBILE | Download |
| 5/5/23 | MLA 2023-0131 | DIVISION CONFERENCE FOR SPECIAL PROGRAM IN FOREIGN LANGUAGE (SPFL) IMPLEMENTING SCHOOLS | Download |
| 5/5/23 | MLA 2023-0130 | GSP COUNCIL JUNIOR CAMP | Download |
| 5/4/23 | MLA 2023-0129 | GSP COUNCIL SENIOR AND CADET CAMP | Download |
| 5/4/23 | MLA 2023-0128 | FIRST FRIDAY MASSES | Download |
| 4/28/23 | MLA 2023-0127 | ALS SOUTH DISTRICT MEETING | Download |
| 4/28/23 | MLA 2023-0126 | GSP REGIONAL JUNIOR-SENIOR AND CADET CAMP | Download |
| 4/28/23 | MLA 2023-0125 | Field-Testing-Activity-by-BLR | Download |
| 4/28/23 | MLA 2023-0124 | PARTICIPATION IN THE INTERNATIONAL ROUND OF GLOBAL ENGLISH LANGUAGE OLYMPIAD OF SOUTHEAST ASIA (GELOSEA) | Download |
| 4/28/23 | MLA 2023-0123 | VIRTUAL CONFERENCE OF DIVISION TESTING COORDINATORS (DTCs) _TO | Download |
| 4/24/23 | MLA 2023-0122 | ADDITIONAL COMMITTEE MEMBERS FOR CEBU CITY DELEGATION | Download |
| 4/24/23 | MLA 2023-0121 | ADDITIONAL MEDIA COMMITTEE MEMBERS FOR CEBU CITY DELEGATION | Download |
| 4/24/23 | MLA 2023-0120 | PARTICIPANTS TO THE 3RD NATIONAL BARKADA KONTRA DROGA(BKD) CONVENTION | Download |
| 4/24/23 | MLA 2023-0119 | COORDINATION MEETING FOR THE PROCUREMENT OF RE-SUPPLY AND DELIVERY OF SCIENCE/MATHEMATICS EQUIPMENT (SME) PACKAGES FOR PUBLIC JUNIOR AND SENIOR HIGH SCHOOL FOR FY 2022 UNDER SUB-ARO NO. OSEC-7-22-0107 | Download |
| 4/20/23 | MLA 2023-0118 | COUNCIL STAR HOLIDAY | Download |
| 4/19/23 | MLA 2023-0117 | PLANNING CONFERENCE | Download |
| 4/19/23 | MLA 2023-0116 A | HONORARIUM OF LSB PERSONNEL DURING CVRAA 2023 | Download |
| 4/19/23 | MLA 2023-0116 | CORRIGENDUM TO DIVISION MEMORANDUM MLA-063, S. 2023 RE: PHILGEPS TRAINING FOR VERSION 1.5 | Download |
| 4/19/23 | MLA 2023-0115 | ADDENDUM DIVISION PARTICIPATION ON JOINT DELIVERY VOUCHER PROGRAM-TVL TRACK FOR S.Y. 2022-2023 | Download |
| 4/19/23 | MLA 2023-0114 | MONTHLY CONFERENCE OF SCHOOL AND DISTRICT SCIENCE COORDINATORS | Download |
| 4/18/23 | MLA 2023-0113 | TECHNICAL WORKING GROUP (TWG) MEETING FOR MULTI-MEDIA/INTERACTIVE WORKSHOP | Download |
| 4/17/23 | MLA 2023-0112 | TRAINING FOR EDUCATORS AND ADMINISTRATORS FOR A COLLECTIVE HEADWAY TOWARDS VOLCANO, EARTHQUAKE, AND TSUNAMI DISASTER RISK RECUCTION(TEACH-VETDRR) | Download |
| 4/14/23 | MLA 2023-0111 | DIVISION PARTICIPATION ON JOINT DELIVERY VOUCHER PROGRAM-TVL TRACK FOR S.Y. 2022-2023 | Download |
| 4/13/23 | MLA 2023-0110 | CONDUCT OF FINAL COORDINATION MEETING FOR THE 2023 CVIRAA MEET | Download |
| 4/12/23 | MLA 2023-0109 | FINALIZATION OF WINNING ATHLETES, COACHES, CHAPERONS' CREDENTIALS FOR CVIRAA MEET 2023 | Download |
| 4/4/23 | MLA 2023-0108 | SETTING DIRECTIONS AND GROWTH OPPORTUNITIES FOR ASPIRING THIRD LEVEL OFFICIALS | Download |
| 4/4/23 | MLA 2023-0107 | ATTENDANCE TO THE INSTALLATION OF THE NEW SDS&ASDS | Download |
| 4/4/23 | MLA 2023-0106 | CONDUCT OF THE DIVISION SCREENING, ACCREDITATION OF CREDENTIALS OF WINNING ATHLETES, COACHES, AND CHAPERONS FOR CVIRAA MEET 2023 | Download |
| 4/3/23 | MLA 2023-0105 | 30th CEBU CITY OLYMPICS | Download |
| 4/3/23 | MLA 2023-0104 | GRANTING OF SERVICE CREDITS TO ALL OFFICIATING OFFICIALS OF CEBU CITY OLYMPICS 2023 | Download |
| 3/31/23 | MLA 2023-0103 | FINAL LIST OF TEACHERS FOR THE 2023 KOREA-PHILIPPINES TEACHER EXCHANGE PROGRAMME(KPTEP) | Download |
| 3/30/23 | MLA 2023-0102 | COORDINATION MEETING FOR THE PROCUREMENT OF LEARNING RESOURCES UNDER FLEXIBLE LEARNING OPTIONS FOR FY 2022 | Download |
| 3/29/23 | MLA 2023-0101 | KINDER AND ELEMENTARY T1 EVALUATORS | Download |
| 3/30/23 | MLA 2023-0100 | FBS NC II INSTITUTIONAL AND NC II ASSESSMENT | Download |
| 3/29/23 | MLA 2023-0099 | DIVISION OFFICE PERSONNEL SUBMISSION FOR IPCRF CY-2022 | Download |
| 3/28/23 | MLA 2023-0098 | PREPARATION OF AVP AND DISPLAY MATERIAL FOR REGIONAL MANCOM | Download |
| 3/24/23 | MLA 2023-0096 | CONFERENCE ON UPDATING OF THE DIVISION CITIZENS CHARTER | Download |
| 3/27/23 | MLA 2023-0097 | ACTIVITIES RELATIVE TO THE NEAP-SEAMEO INNOTECHS COURSE | Download |
| 3/24/23 | MLA 2023-0095 | SCREENING AND INTERVIEW OF KPTEP ALUMNI FROM REGION I, VII, AND XI FOR THE 2023 KOREA-PHILIPPINES TEACHER EXCHANGE PROGRAMME | Download |
| 3/24/23 | MLA 2023-0094 | MONTHLY MEETING OF ALS TEACHERS(DISTRICT AND MOBILE) | Download |
| 3/23/23 | MLA 2023-0093 | ONLINE EARLY CHILDHOOD EDUCATION AND DEVELOPMENT COURSE | Download |
| 3/22/23 | MLA 2023-0092 | 30TH CEBU CITY OLYMPICS MONITORING AND EVALUATION COMMITTEE MEMBERS ASSIGNED EVENTS, VENUES, AND SCHEDULE OF MONITORING | Download |
| 3/22/23 | MLA 2023-0091 | CHECKING OF THE SUBMITTED COMPLIANCE OF THE COACHES, ASSISTANT COACHES, CHAPERONS AND ATHLETES CREDENTIALS | Download |
| 3/22/23 | MLA 2023-0090 | SCHEDULE AND ASSIGNED POSTS OF SCHOOL HEALTH PERSONNEL DURING CEBU CITY OLYMPICS 2023 | Download |
| 3/22/23 | MLA 2023-0089 | SUBMISSION OF PROGRAM COMPLETION REPORT | Download |
| 3/20/23 | MLA 2023-0088 | PISIKAALAMAN 2023 | Download |
| 3/20/23 | MLA 2023-0087 | DISSEMINATION-OF-THE-NATIONWIDE-SIMULTANEOUS-FUN-RUND | Download |
| 3/20/23 | MLA 2023-0086 | PHILIPPINE GUIDANCE AND COUNSELING ASSOCIATION INC. (PGCA) ANNUAL CONFERENCE | Download |
| 3/20/23 | MLA 2023-0085 | PLANNING CONFERENCE OF THE TECHNICAL WORKING GROUP AND TRAINERS TO THE TRAINING ON DIGITAL PEDAGOGY AND INTEGRATION OF DIGITAL TECHNOLOGIES IN CLASSROOM-BASED PROGRESSIVE MATHEMATICS INITIATIVE | Download |
| 3/15/23 | MLA 2023-0084 | ALS PARTNERSHIP CONFERENCE 2023 | Download |
| 3/15/23 | MLA 2023-0083 | FOOD AND BEVERAGE SERVICES TRAINING AND ASSESSMENT | Download |
| 3/10/23 | MLA 2023-0082 | CEBU CITY OLYMPICS COMMUNICATOR'S MEETING | Download |
| 3/10/23 | MLA 2023-0081 | DOCUMENT EVALUATIONOF TEACHER 1 APPLICANTS FOR SY 2023-2024 | Download |
| 3/10/23 | MLA 2023-0080 | SUBMISSION OF COACHES, ASSISTANT COACHES, CHAPERONES AND ATHLETES' CREDENTIALS | Download |
| 3/10/23 | MLA 2023-0079 | JOINT FY 2023 1ST QUARTER FULL TIME DELIVERY UNIT (FDU) MEETING FY 2022 AGENCY PERFORMANCE REVIEW (APR) CONSULTATION FOR DEPARTMENT OF EDUCATION REGION VII | Download |
| 3/10/23 | MLA 2023-0078 | ADDENDUM TO DIVISION MEMORANDUM MLA-2023-072 ENTITLED PARTICIPATION TO THE 2023 PRINCIPALS AND SUPERVISORS FORUM ON SPECIAL PROGRAM IN FOREIGN LANGUAGE – CHINESE MANDARIN | Download |
| 3/10/23 | MLA 2023-0077 | COORDINATION MEETING OF THE 30TH CEBU CITY OLYMPICS FOOD AND THE MONITORING AND EVALUATION COMMITTEES | Download |
| 3/10/23 | MLA 2023-0076 | ADDENDUM MEMORANDUM MLA-2023-61 | Download |
| 3/10/23 | MLA 2023-0075 | CHECKING AND SCREENING OF COACHES ASSISTANT COACHES ATHLETES CREDENTIALS FOR 2023 CEBU CITY OLYMPICS | Download |
| 3/9/23 | MLA 2023-0074 | COORDINATION MEETING OF ALL ALS TEACHERS MOBILE AND DALSCs | Download |
| 3/9/23 | MLA 2023-0073 | DEPED CEBU CITY DIVISION BSP AREA 1 ROUND TABLE | Download |
| 3/9/23 | MLA 2023-0072 | PARTICIPATION TO THE 2023 PRINCIPALS AND SUPERVISORS FORUM ON SPECIAL PROGRAMS IN FOREIGN LANGUAGE- CHINESE MANDARIN | Download |
| 3/9/23 | MLA 2023-0071 | CONDUCT OF SPORTS PLANNING AND OCULAR INSPECTION ON THE PLAYING VENUES FOR THE 2023 CVIRAA MEET | Download |
| 3/8/23 | MLA 2023-0070 | THE CONDUCT OF HFMD INFORMATION DRIVE ACTIVITY | Download |
| 3/8/23 | MLA 2023-0069 | VIRTUAL ORIENTATION ON SCHOOL LR PORTAL ADMINISTRATION | Download |
| 3/8/23 | MLA 2023-0068 | DESIGNATION ORDER | Download |
| 3/3/23 | MLA 2023-0067 | 1ST GOVERNOR ROEL RAGAY DEGAMO OPEN KARATE CHAMPIONSHIP | Download |
| 3/3/23 | MLA 2023-0066 | CONFERENCE ON RESEARCH FOR KINDERGARTEN(KEY STAGE 1) | Download |
| 3/3/23 | MLA 2023-0065 | CONFERENCE | Download |
| 3/3/23 | MLA 2023-0064 | CATECHETICAL CLASSES OF THE ARCHDIOCESE OF CEBU CATECHETICAL MINISTRY | Download |
| 3/1/23 | MLA 2023-0063 | PHILGEPS TRAINING FOR VERSION 1.5 | Download |
| 3/1/23 | MLA 2023-0062 | ADDENDUM/CORRIGENDUM TO 2nd PHASE DEVELOPMENT OR COMPLETION OF UNIFIED SLM-BASED TEACHING LEARNING GUIDES (TLGs) | Download |
| 3/1/23 | MLA 2023-0061 | BASIC TRAINING COURSE FOR TROOP AND KAWAN LEADERS | Download |
| 3/1/23 | MLA 2023-0060 | Resumption of Cebu City Division Scouting Activity for SY 2022-2023 | Download |
| 3/1/23 | MLA 2023-0059 | CONFERENCE ON THE GUIDELINES FOR CEBU CITY OLYMPICS | Download |
| 2/28/23 | MLA 2023-0058 | INVITATION TO ATTEND THE POLICE REGIONAL OFFICE 7 ROLLOUT OF SILG'S BUHAY INGATAN DROGA'Y AYAWAN (BIDA) PROGRAM | Download |
| 2/27/23 | MLA 2023-0057 | ADDENDUMCORRIGENDUM TO DIVISION MEMORANDUM NO.123, s.2023 RE; 2ND PHASE DEVELOPLMENT | Download |
| 2/23/23 | MLA 2023-0056 | SHS-TVL-TEACHERS-TIM-1-ASSESSMENT (1) | Download |
| 2/21/23 | MLA 2023-0055 | USE OF CLASSROOMS AS ONE OF THE TESTING VENUE FOR THE CSC CAREER EXAMINATION | Download |
| 2/21/23 | MLA 2023-0054 | CORRIGENDUM TO MLA 0052 RE CONFERENCE PROVISION OF TECHNICAL ASSISTANCE | Download |
| 02/20/2023 | MLA 2023-0053 | NOTICE OF MEETING FOR THE 2023 DIVISION SCREENING AND ACCREDITATION COMMITTEE (DSAC) MEMBERS | Download |
| 2/17/23 | MLA 2023-0052 | CONFERENCE PROVISION OF TECHNICAL ASSISTANCE | Download |
| 2/17/23 | MLA 2023-0051 | FINAL SCHEDULE OF PHILGEPS TRAINING FOR VERSION 1.5 | Download |
| 2/17/23 | MLA 2023-0050 | GSP CEBU COUNCIL 8TH EXECUTIVE COMMITTEE MEETING SY 2022-2023 | Download |
| 2/17/23 | MLA 2023-0049 | ADDENDUM TO MEMORANDUM MLA 2023-0046 DISSEMINATION ON PHILIPPINE HEART ASSOCIATION POSTER MAKING CONTEST | Download |
| 2/15/2023 | MLA 2023-0048 | DEPED CEBU CITY DIVISION SCOUTING ACTIVITY FOR SY 2022-2023 | Download |
| 2/14/2023 | MLA 2023-0047 | CONDUCT OF THE ORIENTATION CUM WORKSHOP FOR THE 2023 DIVISION SCREENING AND ACCREDITATION COMMITTEE MEMBERS | Download |
| 2/14/2023 | MLA 2023-0046 | DISSEMINATION ON PHILIPPINE HEART ASSOCIATION POSTER-MAKING CONTEST | Download |
| 2/10/2023 | MLA 2023-0045 | RECOMPOSITION OF NATIONAL EDUCATORS ACADEMY OF THE PHILIPPINES IN THE REGION RECOGNITION EVALUATION COMMITTEE | Download |
| 2/10/2023 | MLA 2023-0044 | USE OF CLASSROOMS AS TESTING VENUES FOR THE CSC CAREER EXAMINATION | Download |
| 2/9/2023 | MLA 2023-0043 | MILO BEST 3X3 BASKETBALL – VISAYAS CUP | Download |
| 2/9/2023 | MLA 2023-0042 | ARCHERY GRASSROOTS DEVELOPMENT PROGRAM LEG 1 | Download |
| 2/8/2023 | MLA 2023-0040 | NOTICE OF MEETING | Download |
| 2/8/2023 | MLA 2023-0039 | PTA FEDERATION MONTHLY MEETING | Download |
| 2/6/2023 | MLA 2023-0038 | USE OF CLASSROOMS AS TESTING VENUES FOR THE PRC LICENSURE EXAMINATION FOR PROFESSIONAL TEACHERS | Download |
| 2/6/2023 | MLA 2023-0037 | CORRIGENDUM TO DIVISION MEMORANDUM NO. 032 2023 SEMINAR WORKSHOP ON THE DEVELOPMENT OF VIDEO LESSONS AND OTHER DIGITAL LEARNING RESOURCE IN SCIENCE | Download |
| 2/2/2023 | MLA 2023-0035 | CONDUCT OF OPEN RANKING FOR THE APPLICANTS OF MT 1 AND MT II | Download |
| 2/2/2023 | MLA 2023-0034 | SEMINAR WORKSHOP ON THE DEVELOPMENT OF VIDEOS LESSONS AND OTHER DIGITAL LEARNING RESOURCE IN SCIENCE | Download |
| 2/2/2023 | MLA 2023-0033 | QATAME ASSIGNMENT FOR THE MIDYEAR PERFORMANCEREVIEW AND EVALUATION AND THE SCHOOL BASED INSET | Download |
| 2/1/2023 | MLA 2023-0031 | ALL HEALTH AND NUTRITION STAFF | Download |
| 1/31/2023 | MLA 2023-0030 | CHANGE OF TIME RE VIRTUAL DIVISION CONFERENCE OF DISTRICT AND SCHOOL MATH COORDINATORS | Download |
| 1/30/2023 | MLA 2023-0029 | NOTICE OF MEETING | Download |
| 1/30/2023 | MLA 2023-0027 | SCHOOL EXAMINERS FOR THE NATIONAL ACHIEVEMENT TEST FOR GRADE 12 | Download |
| 1/27/2023 | MLA 2023-0026 | CONFERENCE | Download |
| 1/27/2023 | MLA 2023-0025 | CORRIGENDUM TO MEMORANDUM MLA 2023-015 S 2023 RE PHILGEPS TRAINING FOR VERSION 1.5 | Download |
| 1/27/2023 | MLA 2023-0024 | REGIONAL MANCOM EXHIBIT USHERETTES | Download |
| 1/26/2023 | MLA 2023-0023 | TERMINATION OF THE FREE SHUTTLE SERVICE OF THE DIVISION OFFICE | Download |
| 1/26/2023 | MLA 2023-0022 | VIRTUAL DIVISION CONFERENCE OF DISTRICT AND SCHOOL MATH COORDINATORS | Download |
| 1/25/2023 | MLA 2023-0021 | DIVISION RE ORIENTATION SEMINAR FOR THE PREPARATION OF ATHLETES RECORD FOR THE CEBU CITY OLYMPICS | Download |
| 1/23/2023 | MLA 2023-0020 | BATANG PILIPINO BASKETBALL LEAGUE NATIONAL FINALS | Download |
| 1/23/2023 | MLA 2023-0019 | NATIONAL ACHIEVEMENT TEST FOR GRADE 12 WORKING COMMITTEE FOR SY 2022 2023 | Download |
| 1/23/2023 | MLA 2023-0018 | 1ST FACE TO FACE DEPED REGION 7 MANAGEMENT COMMITTEE MEETING MANCOM | Download |
| 1/23/2023 | MLA 2023-0017 | CORRIGENDUM ON THE PREPARATION OF DIVISION BOOTH OF THE REGIONAL MANCOM | Download |
| 1/23/2023 | MLA 2023-0016 | PREPARATION OF DIVISION BOOTH FOR THE REGIONAL MANCOM | Download |
| 1/19/2023 | MLA 2023-0015 | PHILGEPS TRAINING FOR VERSION 1.5 | Download |
| 1/19/2023 | MLA 2023-0014 | GSP CEBU COUNCIL 7TH EXECUTIVE COMMITTEE MEETING SY 2022 2023 | Download |
| 1/19/2023 | MLA 2023-0013 | COMMODITY CHECKING OF ALS LAPTOP ISSUED BY USAID-OPPORTUNITY 2.0 PROJECT | Download |
| 1/19/2023 | MLA 2023-0012 | SCHOOL LR ONLINE MEETING | Download |
| 1/17/2023 | MLA 2023-0011 | PUBLIC SCHOOL DISTRICT SUPERVISORS SECOND NATIONAL RESEARCH CONVENTION | Download |
| 1/17/2023 | MLA 2023-0010 | ADOPTION OF THE ELECTRONIC TOOLS OF MANDAUE CITY DIVISION FOR THE SUBMISSION OF THE QUARTERLY REPORT ASSESSMENT | Download |
| 1/17/2023 | MLA 2023-0009 | SUBMISSION OF PROGRAM COMPLETION REPORT FOR LDI CONDUCTED LAST Y2022 | Download |
| 1/17/2023 | MLA 2023-0008 | CEBU CITY OLYMPICS PLANNING CONFERENCE | Download |
| 1/17/2023 | MLA 2023-0007 | SUBMISSION OF NEAP-ACCREDITED INSET Y2021-2022 FINAL FILES AND PCR | Download |
| 1/17/2023 | MLA 2023-0006 | REMINDERS FOR LUNDUYAN COHORT 2 NON-COMPLETERS AND OTHER RELEVANT INFORMATION ON THE IMPLEMENTATION OF LUNDUYAN SA KAHUSAYAN | Download |
| 1/12/2023 | MLA 2023-0005 | COOPERATIVE LEADERSHIP DEVELOPMENT WORKSHOP | Download |
| 1/11/2023 | MLA 2023-0004 | CONFERENCE FOR THE FINALIZATION OF HRD PLAN 2023 0001 | Download |
| 1/9/2023 | MLA 2023-0003 | PTA FEDERATION REGULAR MONTHLY MEETING (1) | Download |
| 1/9/2023 | MLA 2023-0002 | EVALUATION OF SUBMITTED PROFESSIONAL DEVELOPMENT PROGRAMS FOR NATIONAL EDUCATORS ACADEMY OF THE PHILIPPINES RECOGNITION | Download |
| 1/5/2023 | MLA 2023-0001 | PARTNERSHIP DATABASE DATA GATHERING FOR 2023 | Download |
Division Advisories
| Date | Memo No. | Memo Title | |
| --- | --- | --- | --- |
| 11/28/23 | DA 2023-0182 | TANGHALAN MANDALUYONG STAGE PLAYS | Download |
| 11/28/23 | DA 2023-0181 | ABAKODA 2023 OF THE NATIONAL OLYMPIAD IN INFORMATICS PHILIPPINES | Download |
| 11/28/23 | DA 2023-0180 | PARTICIPATION TO THE 7TH IMAKE.WEMAKE_CREATE.INNOVATE.COLLABORATE | Download |
| 11/16/23 | DA 2023-0179 | INVITATION FOR LEARNING AND DEVELOPMENT PLANNING | Download |
| 11/16/23 | DA 2023-0178 | ANNUAL HANDOG SA PASKO 2023 (GSP CEBU COUNCIL) | Download |
| 11/8/23 | DA 2023-0177 | ANNUAL COUNCIL MEETING AND AWARDING CEREMONY (GSP) | Download |
| 10/27/23 | DA 2023-0176 | SUBMISSION OF LEARNING AND DEVELOPMENT DESIGNS FOR MIDYEAR INSET SY 2023-2024 | Download |
| 10/25/23 | DA 2023-0175 | INVITATION TO TRANSPORTATION TAPESTRY SAFETY, SUSTAINABILITY AND STORIES IN 60 SECONDS VIDEO CLIP CONTEST | Download |
| 10/25/23 | DA 2023-0174 | BANGGA SA KINAADMAN | Download |
| 10/24/23 | DA 2023-0173 | ADDENDUM TO DIVISION ADVISORY NO. 145, S. 2023 RE_MORAL VALUES FORMATION SEMINAR FOR PUBLIC TEACHERS, PARENTS AND SENIOR HIGH SCHOOL LEARNERS | Download |
| 10/12/23 | DA 2023-0172 | HER DIGITAL SKILLS (HDS) | Download |
| 10/11/23 | DA 2023-0171 | 2ND NATIONAL ADMINISTRATORS CONGRESS | Download |
| 10/4/23 | DA 2023-0170 | SDGS A RACE THAT WE CAN WIN (NATIONWIDE PAINTING COMPETITION) | Download |
| 10/4/23 | DA 2023-0169 | CALL FOR TECHNICAL ASSISTANTS FOR THE KITA ANG PAGBAG-O TEACHER FELLOWSHIP PROGRAM JOB DESCRIPTION AND DELIVERABLES | Download |
| 10/3/23 | DA 2023-0168 | PAKIGHIMAMAT | Download |
| 10/3/23 | DA 2023-0167 | INVITATION FOR FREE ONLINE MASTER TEACHER TRAINING ON WASTE HERO_REDUCE TO ZERO ON SAT 7 OCTOBER 2023 | Download |
| 10/2/23 | DA 2023-0166 | HOLY ROSARY MONTH 2023 | Download |
| 9/27/23 | DA 2023-0165 | SAPAT DAPAT COMPREHENSIVE SCHOOL PROGRAM | Download |
| 9/27/23 | DA 2023-0164 | INTERNATIONAL TRAINING PROGRAM ON INSTRUCTIONAL LEADERSHIP FOR ELEMENTARY TEACHERS WITH NATIONAL TEACHING DEMONSTRATION | Download |
| 9/27/23 | DA 2023-0163 | CEBU ARCHDIOCESAN CAMPUS MINISTRY FORMATION MEETING | Download |
| 9/27/23 | DA 2023-0162 | DISSEMINATION ON THE CALL FOR ENTRIES TO THE APOY, BAGYO, KALAMIDAD, DIBUHONG PAMBATA(ABKD) 2023 POSTER MAKING COMPETITION | Download |
| 9/22/23 | DA 2023-0161 | POEM-MTAP SATURDAY PROGRAM IN MATHEMATICS FOR REGULAR AND TALENTED STUDENTS FOR SY 2023-2024 | Download |
| 9/21/23 | DA 2023-0160 | LEAVEN OF THE IMMACULATE HEART OF MARY CALENDAR OF APOSTOLATE ACTIVITIES FOR 2023-2024 | Download |
| 9/21/23 | DA 2023-0159 | INTERNATIONAL TRAINING PROGRAM ON INSTRUCTIONAL LEADERSHIP FOR ELEMENTARY TEACHERS WITH NATIONAL TEACHING DEMONSTRATION FOR ALL SUBJECT AREAS | Download |
| 9/15/23 | DA 2023-0158 | 3OTH REGIONAL CONVENTION AND SCIENTIFIC MEETINGS OF THE PHILIPPINE SOCIETY FOR MICROBIOLOGY (PSM) VSIAYAS CLUSTER | Download |
| 9/15/23 | DA 2023-0157 | INTERNATIONAL TRAINING PROGRAM ON INSTRUCTIONAL LEADERSHIP FOR ELEMENTARY TEACHERS WITH NATIONAL TEACHING DEMONSTRATION | Download |
| 9/15/23 | DA 2023-0156 | DISSEMINATION ON THE CALL FOR ENTRIES TO THE APOY, BAGYO, KALAMIDAD_DIBUHONG PAMBATA (ABKD) 2023 POSTER MAKING COMPETITION | Download |
| 9/14/23 | DA 2023-0155 | INTERMEDIATE TECHNICAL WRITING, FEATURE ARTICLE, DATA COMMENTARY AND COPYWRITING IN-DEPTH TRAINING WORKSHOP | Download |
| 9/14/23 | DA 2023-0154 | THAILAND INTERNATIONAL MATHEMATICAL OLYMPIAD (TIMO) 2023 HEAT ROUND PHILIPPINES | Download |
| 9/12/23 | DA 2023-0153 | HYBRID TRAINING ON SUSTAINING INNOVATIVE TEACHING WITH TECHNOLOGY DURING POST-PANDEMIC LEARNING (1) | Download |
| 9/7/23 | DA 2023-0152 | 32ND NATIONAL CONFERENCE | Download |
| 9/7/23 | DA 2023-0151 | SEMINAR ON CLASSROOM MANAGEMENT AND LESSON PLANNING | Download |
| 9/7/23 | DA 2023-0150 | PHILIPPINE PUBLIC SCHOOL TEACHERS ASSOCIATION (PPSTA) EDUCATIONAL FINANCIAL ASSISTANCE PROGRAM | Download |
| 9/7/23 | DA 2023-0149 | BANGGA SA KINAADMAN | Download |
| 9/7/23 | DA 2023-0148 | NATIONAL RESEARCH CONFERENCE (1) | Download |
| 9/5/23 | DA 2023-0147 | SCOUTS AUXILIARY VOLUNTEER FOR EMERGENCY AND RELIEF (SAVER) TEAM TRAINING | Download |
| 9/4/23 | DA 2023-0146 | FIFTH NATIONAL CONVENTION AND SECOND POTTE GAWAD PARANGAL SA NATATANGING GURO 2023 | Download |
| 8/30/23 | DA 2023-0145 | MORAL VALUES FORMATION SEMINAR FOR PUBLIC SCHOOL TEACHERS, PARENTS AND SENIOR HIGH SCHOOL STUDENTS | Download |
| 8/22/23 | DA 2023-0144 | EDUCATIONAL MANAGEMENT TEST (EMT) REVIEW | Download |
| 8/22/23 | DA 2023-0143 | 7TH DOKYUBATA VIDEO DOCUMENTARY CONTEST | Download |
| 8/4/23 | DA 2023-0142 | RESEARCH PUBLICATION_INVITATION FROM THE INTERNATIONAL JOURNAL OF MULTIDISCIPLINARY EDUCATIONAL RESERCH AND INNOVATION | Download |
| 7/26/23 | DA 2023-0141 | PHILIPPINE CHRISTIAN UNIVERSITY EXTENSION PROGRAM | Download |
| 7/26/23 | DA 2023-0140 | DUNONG KATUTUBO NATIONAL CONFERENCE ON LANGUAGE | Download |
| 7/24/23 | DA 2023-0139 | 32ND PSEP ANNUAL NATIONAL CONVENTION AND SEMINAR-WORKSHOP ON GOOD MANNERS AND RIGHT CONDUCT AND VALUES EDUCATION | Download |
| 7/24/23 | DA 2023-0138 | INTERNATIONAL MULTI-SECTORAL SUMMIT OF THE ACADEME, ALUMNI, INDUSTRY AND GOVERNMENT SUMMIT | Download |
| 7/24/23 | DA 2023-0137 | CASA COLLEGE STUDY AND WORK PROGRAM | Download |
| 7/24/23 | DA 2023-0136 | CENTRAL VISAYAS HYBRID SPEECH CONTEST | Download |
| 7/14/23 | DA 2023-0135 | LOCAL HISTORY WRITING WORKSHOPS ON TRADITIONAL KNOWLEDGE | Download |
| 7/14/23 | DA 2023-0134 | STRATONE WORKSHOP FROM JUNE TO DECEMBER 2023 | Download |
| 7/14/23 | DA 2023-0133 | 37TH ASEAN COUNCIL OF TEACHERS PLUS ONE CONVENTION | Download |
| 7/14/23 | DA 2023-0132 | FREE EDUCATION SUMMIT AND GAWAD TUGATOG | Download |
| 7/14/23 | DA 2023-0131 | FUNDAMENTALS OF STRATEGIC PLANNING AND EXECUTION TRAINING WORKSHOP | Download |
| 7/10/23 | DA 2023-0130 | GEN ZUGBU_ THANK YOU CARD | Download |
| 7/3/23 | DA 2023-0129 | HYBRID SPEECH CONTEST | Download |
| 6/30/23 | DA 2023-0128 | FIRST WORLD FAMILY PEACE LEADERSHIP CONVENTION | Download |
| 6/27/23 | DA 2023-0127 | TANGHAL PAARALAN-NATIONAL CONFERENCE WORKSHOP ON CULTURE AND ARTS EDUCATION CUM DAKILANG PILIPINO AWARDS | Download |
| 6/16/23 | DA 2023-0126 | PARTICIPATION IN THE 7TH INDIE-SIYENSYA FILMMAKING COMPETITION OF DOST-SEI | Download |
| 6/13/23 | DA 2023-0125 | Christian Leadrship Training Seminar (CLTS) | Download |
| 6/13/23 | DA 2023-0124 | INTERNATIONAL, NATL & SPECIALIZED TRAINING WORKSHOP FOR HUMAN RESOURCE, RECORDS & OFFICE PERSONNEL & TEACHERS | Download |
| 6/9/23 | DA 2023-0123 | STRATONE WORKSHOPS FROM JUNE TO DECEMBER 2023 | Download |
| 6/9/23 | DA 2023-0122 | SEMINAR SERIES OF MGA DURUNGAWAN SA KULTURANG PILIPINO OF THE NATL.COMMISSION ON CULTURE AND THE ARTS-NATL COMMITTEE ON CULTURAL EDUCATION | Download |
| 6/9/23 | DA 2023-0121 | ESSENTIALS OF TECHNICAL WRITING AND WEB CONTENT | Download |
| 6/7/23 | DA 2023-0120 | NATIONAL SUMMER LEADERSHIP CAMP OF THE SACEDA YOUTH LEAD | Download |
| 6/7/23 | DA 2023-0119 | DADDY LONG LEGS | Download |
| 6/2/23 | DA 2023-0118 | FIRST PHILSSET RESEARCH CONFERENCE ON SPECIAL NEEDS AND INCLUSIVE EDUCATION | Download |
| 6/2/23 | DA 2023-0117 | SERIES OF INTERNATIONAL RESEARCH CAPABILITY BUILDING SEMINAR WORKSHOP CUM INTERNATIONAL RESEARCH CONFERENCE_PAPER PRESENTATIONS | Download |
| 5/31/23 | DA 2023-0116 | 40TH PRINCIPALS TRAINING AND DEVELOPMENT PROGRAM CUMNATL BOARD CONF OF THE PESPA,INC | Download |
| 5/31/23 | DA 2023-0115 | ONLINE TRAINING ON LOSS CONTROL MANAGEMENT (LCM) + HIRAC | Download |
| 5/31/23 | DA 2023-0114 | IIEE MID-YEAR NATIONAL CONVENTION | Download |
| 5/31/23 | DA 2023-0113 | 10TH PHILIPPINE DANCE SPORT TRAINING CAMP | Download |
| 5/29/23 | DA 2023-0112 | SEARCH FOR OUTSTANDING PUBLIC HIGH SCHOOL GRADUATES(TOPHSG) | Download |
| 5/25/23 | DA 2023-0111 | Summer Certificate Course in Music Education | Download |
| 5/25/23 | DA 2023-0110 | DA 20223-0110 MARRIAGE ENCOUNTER SEMINAR | Download |
| 5/24/23 | DA 2023-0109 | Fundamentals of Creating and Implementing Dashboard with Looker Studio Training Workshop | Download |
| 5/23/23 | DA 2023-0108 | 5th DLSU SHS RESEARCH CONGRESS PRIMER | Download |
| 5/23/23 | DA 2023-0107 | NATIONAL JOURNALISM CONTEST (DOST-TAPI) | Download |
| 5/22/23 | DA 2023-0106 | STAKEHOLDERS' APPRECIATION CEREMONY | Download |
| 5/19/23 | DA 2023-0105 | IST NATIONAL RESEARCH CONFERENCE (GUILD OF EDUCATORS IN TESOL INTL INST (1) | Download |
| 5/18/23 | DA 2023-0104 | MORAL RECOVERY PROGRAM | Download |
| 5/18/23 | DA 2023-0103 | ACE CLASSROOM COLLABORATION WITH CANVA FOR EDUCATION | Download |
| 5/15/23 | DA 2023-0102 | PNP ENTRANCE EXAM | Download |
| 5/12/23 | DA 2023-0101 | TWO-DAY CAREER DEVELOPMENT WORKSHOP | Download |
| 5/9/23 | DA 2023-0100 | INTERNATION AND NATIONAL TRAINING PROGRAMS FOR TEACHING AND NON-TEACHING PERSONNEL | Download |
| 5/9/23 | DA 2023-0099 | CAREER TALK | Download |
| 5/9/23 | DA 2023-0098 | PURE LOVE TOUR | Download |
| 5/8/23 | DA 2023-0097 | TELEPERFORMANCE HIRING | Download |
| 5/8/23 | DA 2023-0096 | KEY 2 LEARNING COLLEGE | Download |
| 5/8/23 | DA 2023-0095 | OPENING OF THE 2023 YOUNG INNOVATORS PROG CALL FOR PROPOSAL | Download |
| 5/8/23 | DA 2023-0094 | INVITATION TO ATTEND THE 114TH PDA ANNUAL CONVENTION AND SCIENTIFIC SESSIONS | Download |
| 4/28/23 | DA 2023-0093 | GABII SA KABILIN 2023 PANAG IYA OWNING OUR STORY | Download |
| 4/26/23 | DA 2023-0092 | INVITATION TO THE YOUTH INNOVATION CHALLENGE 2023_0001 | Download |
| 4/25/23 | DA 2023-0091 | INCLUSIVE-ONLINE-DESIGN-TRAINING-ON-DOCUMENT-ACCESSIBILITY | Download |
| 4/25/23 | DA 2023-0090 | FORMATION-OF-PEER-FACILITATORS-FPF | Download |
| 4/25/23 | DA 2023-0089 | SEARCH-FOR-AMBASSADOR-ANTONIO-L.-CABANGON-CHUA | Download |
| 4/19/23 | DA 2023-0088 | SESSION 6 OF THE "ECON – TUHAN" SERIES | Download |
| 4/12/23 | DA 2023-0087 | IKIRU WELLNESS HUB – HEALTH AWARENESS | Download |
| 4/11/23 | DA 2023-0086 | FREE MELODICA TRAININGSEMINAR FOR PUBLIC SCHOOL TEACHERS | Download |
| 4/11/23 | DA 2023-0085 | SIMSOLVER CUP AWARDEE; MS. KIERSTEN CANDICE D. SY (CEBU CITY NATIONAL SCIENCE HIGH SCHOOL) | Download |
| 4/3/23 | DA 2023-0084 | LMIR INFOREEL ON THE COCONUT INDUSTRY | Download |
| 3/31/23 | DA 2023-0083 | CTU GENERAL ALUMNI HOMECOMING | Download |
| 3/29/23 | DA 2023-0082 | DLSU INTERNATIONAL SOCIAL SCIENCE CONFERENCE | Download |
| 3/31/23 | DA 2023-0081 | DAKILANG PILIPINO AWARDS | Download |
| 3/28/23 | DA 2023-0080 | IN COMPLIANCE WITH DEPED ORDER (DO) NO.8,8. 2013 THIS ADVISORY IS ISSUED NOT FOR ENDORSEMENT PER DO 28, 82001, BUT ONLY FOR THE INFORMATION OF DEPED OFFICIALS, PERSONNEL&STAFF, AS WELL AS THE CONCERNED PUBLIC.(VISIT WWW.DEPEDCEBUCITY.COM) | Download |
| 3/23/23 | DA 2023-0078 | 10TH NATIONAL GEOLOGY CONGRESS | Download |
| 3/23/23 | DA 2023-0079 | 3RD LUMINARY EXCELLENCE IN EDUCATION AND RESEARCH AWARDS(LEERA) | Download |
| 3/24/23 | DA 2023-0077 | RESEARCH WRITING, SAMPLING TECHNIQUES AND STATISTICAL ANALYSIS IN-DEPTH SEMINAR WORKSHOP | Download |
| 3/23/23 | DA 2023-0076 | MORAL RECOVERY PROGRAM | Download |
| 3/22/23 | DA 2023-0075 | INVITATION FOR ONLINE PUBLIC TRAINING | Download |
| 3/21/23 | DA 2023-0074 | MEET YOUR SCIENTIST EMPOWERING WOMEN AND GIRLS FOR SCIENCE | Download |
| 3/21/23 | DA 2023-0073 | FULL ACADEMIC SCHOLARSHIP OF LAPULAPU CEBU INTERNATIONAL COLLEGE(LCIC) | Download |
| 3/21/23 | DA 2023-0072 | PHILIPPINE MOBILE MUSIC AND THEATER PRODUCTIONS CO. (pmmptco) | Download |
| 3/21/23 | DA 2023-0071 | GUIDANCE NGO -F2F SEMINARS IN CEBU CITY SCHOOLS | Download |
| 3/20/23 | DA 2023-0070 | ECON NO-MIX | Download |
| 3/20/23 | DA 2023-0069 | INTER-HIGH SCHOOL SCIENCE QUIZ BOWL 2023(UP ECOLOGICAL SOCIETY) | Download |
| 3/17/23 | DA 2023-0068 | PAFTE VII REGIONAL ASSEMBLY | Download |
| 3/10/23 | DA 2023-0067 | SIPNAYAN 2023 | Download |
| 3/10/23 | DA 2023-0066 | 3RD INTERNATIONAL CONFERENCE | Download |
| 3/10/23 | DA 2023-0065 | LUMINARY EXCELLENCE IN EDUCATION AND RESEARCH AWARDS(LEERA) 2023 SERVICE AND LEADERSHIP TOWARDS EXCELLENCE | Download |
| 3/9/23 | DA 2023-0064 | 19TH NATIONAL SCIENCE AND MATH QUIZ ASSOCIATION OF SCIENCE EDUCATORS OF THE PHILIPPINES | Download |
| 3/9/23 | DA 2023-0063 | NATIONAL ONLINE ENVIRONMENTAL SCIENCE QUIZ SAINT FRANCIS OF ASSISI COLLEGE 104 LIONS CLUB | Download |
| 3/8/23 | DA 2023-0062 | ANNUAL GEOLOGY SUMMIT | Download |
| 3/8/23 | DA 2023-0061 | ONLINE TRAINING ON LOSS CONTROL MANAGEMENT | Download |
| 3/8/23 | DA 2023-0060 | STATEMANSHIP SUMMIT III GATHERING OF NOBLES | Download |
| 3/8/23 | DA 2023-0059 | SECOND NATIONAL AND INTERNATIONAL WEBINAR MODULE BASED | Download |
| 3/8/23 | DA 2023-0058 | INTERNATIONAL WEBINAR WORKSHOP IN ENGLISH | Download |
| 3/8/23 | DA 2023-0057 | INVITATION FOR PHILIPPINE LEADERS AND ACHIEVERS AWARDS AND ORGANIZED | Download |
| 3/8/23 | DA 2023-0056 | PATROL LEADERS CAMP PERMIT COURSE 2023 | Download |
| 3/8/23 | DA 2023-0055 | COUNCIL JUNIOR,SENIOR & CADET CAMP 2023 | Download |
| 3/8/23 | DA 2023-0054 | COUNCIL STAR HOLIDAY 2023 | Download |
| 3/7/23 | DA 2023-0053 | THIRD DITTO SARMIENTO JOURNALISM CUP | Download |
| 3/7/23 | DA 2023-0051 | 3RD MATH-INIC VEDIC MATHEMATICS NATIONAL CHALLENGE 9MVMNC | Download |
| 3/3/23 | DA 2023-0050 | LIVING VALUES EDUCATION | Download |
| 3/2/23 | DA 2023-0049 | DEFINING EFFECTIVE METHODS OF MANAGING FILES AND PRESERVATION OF PERMANENT RECORDS | Download |
| 3/1/23 | DA 2023-0048 | NATIONAL TRANSFORMATION PROGRAM – PRESIDENTIAL PROCLAMATION NO. 62, THE MORAL RECOVERY PROGRAM | Download |
| 2/28/23 | DA 2023-0047 | INTERNATIONAL SEMINAR WORKSHOP ON CONTINUOUS BUILDING OF COMPETENCE FOR NON TEACHING PERSONNEL | Download |
| 2/28/23 | DA 2023-0046 | NEAP-RECOGNIZED PROGRAMS FOR SCHOOL LEADERS AND TEACHERS | Download |
| 2/28/23 | DA 2023-0045 | 2023 INTERNATIONAL TRAINING AND SEMINAR FOR TEACHERS AND SCHOOL ADMINISTRATORS | Download |
| 2/28/23 | DA 2023-0044 | COMMISSION ON AUDIT GUIDELINES AND PROCEDURES ONE TIME CLEANSING OF PROPERTY PLANT AND EQUIPMENT BALANCES FOR ALL GOVERNMENT INSTITUTUINS (AN ONLINE TRAINING) | Download |
| 2/28/23 | DA 2023-0043 | INTERNATIONAL ONLINE CONFERENCES AND DEMONSTRATION TEACHING FESTIVAL | Download |
| 2/28/23 | DA 2023-0042 | MAGISTER SERVUS APRIL TO DECEMBER 2023 FOUR DAYS NEAP-RECOGNIZED VIRTULA PROGRAMS FOR SCHOOL HEADS | Download |
| 2/28/23 | DA 2023-0041 | 2023 PSRTI REGULAR FACE-TO-FACE AND ONLINE TRAINING | Download |
| 2/21/23 | DA 2023-0040 | PHILIPPINE GUIDANCE AND COUNSELING ASSOCIATION INC CEBU CHAPTER ANNUAL CONFERENCE | Download |
| 2/21/23 | DA 2023-0039 | LIFE IN THE SPIRIT SEMINAR (LSS) | Download |
| 02/20/2023 | DA 2023-0038 | ASSESSMENT RESULT OF APPLICANTS FOR THE COMPUTER MAINTENANCE TECHNOLOGIST 1 POSITION IN THE INFORMATION AND COMMUNICATION TECHNOLOGY | Download |
| 02/20/2023 | DA 2023-0037 | 'MCIA GROUP, INC.' | Download |
| 02/20/2023 | DA 2023-0036 | KWF Onlayn Dap-ayan | Download |
| 02/20/2023 | DA 2023-0035 | YOUNG WOMEN IN PUBLIC AFFAIRS (YWMPA) SCHOLARSHIP) | Download |
| 02/20/2023 | DA 2023-0034 | SECOND NATIONAL GAWAD TAMARAW: SEARCH FOR OUTSTANDING TEACHERS AND MASTER TEACHERS 2023 | Download |
| 02/20/2023 | DA 2023-0033 | SEARCH FOR OUTSTANDING GLOBAL LEADERS AND EDUCATORS AWARDS (GLEA) 2023- HUWARANG GURO 2023 | Download |
| 2/15/2023 | DA 2023-0032 | CALL FOR APPLICATION TO THE 2023 TURKIYE SCHOLARSHIPS | Download |
| 2/8/2023 | DA 2023-0031 | PRE-MEDICAL SUMMIT 2023 | Download |
| 2/6/2023 | DA 2023-0030 | NATIONAL TRAINING ON TECHNOLOGICAL TRENDS, RESEARCH AND INNOVATION IN EDUCATION | Download |
| 2/6/2023 | DA 2023-0029 | BASIC OCCUPATIONAL SAFETY AND HEALTH COURSE BOSH | Download |
| 2/6/2023 | DA 2023-0028 | HURIS LEADERSHIP DEVELOPMENT PROGRAMS | Download |
| 2/6/2023 | DA 2023-0027 | INTERNATIONAL AWARDS FOR MOST OUTSTANDING EDUCATORS RESEARCHERS PROFESSIONAL AND HUMANITARIAN ADVOCATES | Download |
| 2/6/2023 | DA 2023-0026 | 4TH PHILIPPINE ENVIRONMENT SUMMIT 2023 | Download |
| 2/1/2023 | DA 2023-0025 | FREE LECTURES AND COACHING ON RESEARCH WRITING | Download |
| 2/1/2023 | DA 2023-0024 | NEW NORMAL CAMPING POLICIES STANDARDS AND PROCEDURES OF THE GIRL SCOUTS OF THE PHILIPPINES | Download |
| 1/31/2023 | DA 2023-0023 | MEET YOUR SCIENTIST INNOVATING WITH ENGINEERING SCIENCES AND TECHNOLOGY | Download |
| 1/24/2023 | DA 2023-0022 | VARIOUS COMPETITIONS ORGANIZED BY THE INTERNATIONAL CHAMPIONS IN EDUCATION INC | Download |
| 1/24/2023 | DA 2023-0021 | SURVEY ON CONTINUING PROFESSIONAL DEVELOPMENTOPPORTUNITIES TEACHERS MOTIVATION AND PERCEIVED EFFECTIVENESS | Download |
| 1/24/2023 | DA 2023-0020 | JUAN BALUCAS AT ANG BAYABAS | Download |
| 1/23/2023 | DA 2023-0019 | INTERNATIONAL SEMINAR WORKSHOP ON WRITING BOOKS | Download |
| 1/23/2023 | DA 2023-0018 | HUMAN RESOURCE INNOVATIONS AND SOLUTIONS INC HURIS CSC ACCREDITED VIRTUAL LEARNING COURSES | Download |
| 1/23/2023 | DA 2023-0017 | HUMAN RESOURCE PERSONNEL ANALYTICS IN DEPTH TRAINING WORKSHOP | Download |
| 1/23/2023 | DA 2023-0016 | CONTEXTUALIZED NEAP RECOGNIZED TRAINING PROGRAM | Download |
| 1/23/2023 | DA 2023-0015 | ATENEO CHEMISTRY OLYMPIAD 2023 | Download |
| 1/20/2023 | DA 2023-0014 | RESEARCH FAIR 2023 OF THE UNIVERSITY OF THE PHILIPPINES ACADEMIC LEAGUE | Download |
| 1/20/2023 | DA 2023-0013 | FOURTH APAETI GURO EXCELLENCE AWARD 2023 | Download |
| 1/20/2023 | DA 2023-0012 | ASIA'D EDUCATORS AWARDS 2023 | Download |
| 1/20/2023 | DA 2023-0011 | SALINDUNG REVIEW AND TRAINING CENTER EVENTS | Download |
| 1/18/2023 | DA 2023-0010 | 12TH FIRST LEGO LEAGUE PHILIPPINES | Download |
| 1/18/2023 | DA 2023-0009 | JSL EDUCATIONAL RESOURCES | Download |
| 1/13/2023 | DA 2023-0008 | SACEDA YOUTH LEAD INTERNATIONAL PROGRAMS 2023 | Download |
| 1/12/2023 | DA 2023-0007 | DEPED CEBU CITY DIVISION 2023 FEAST DAY CELEBRATION IN HONOR OF STO. NINO DE CEBU | Download |
| 1/11/2023 | DA 2023-0006 | CONGRATULATORY ADVISORY FOR KIERSTEN CANDICE D. SY OF CEBU CITY NATIONAL SCIENCE HIGH SCHOOL FOR WINNING THE SIAM INTERNATIONAL MATHEMATICS AND SCIENCE OLYMPICS | Download |
| 1/6/2023 | DA 2023-0005 | PILGRIM SPONSOR ON THE NOVENA MASS IN HONOR OF THE FEAST FOR SNR STO NINO 2023 | Download |
| 1/6/2023 | DA 2023-0004 | 2023 MTAP SATURDAY PROGRAMS IN MATHEMATICS FOR REGULAR AND TALENTED LEARNERS | Download |
| 1/4/2023 | DA 2023-0003 | RESOLUTION NO. 16-1345-2022 | Download |
| 1/4/2023 | DA 2023-0002 | RESOLUTION NO 16-1195-2022 | Download |
| 1/4/2023 | DA 2023-0001 | OAEPhil OUTDOORCON 2023_0001 (1) | Download |
| 3/8/23 | DA 2023-0052 | 2023-NATIONAL-BOOK-AWARDS_0001.pdf | Download |
| 7/24/23 | | | |